AJRCCM Auction
---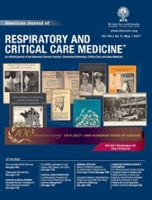 This year marks the 100th anniversary of the Blue Journal, first published in 1917!
To celebrate this milestone, The American Thoracic Society is auctioning 30 limited edition copies of the May 2017 Centenary issue of The American Journal of Respiratory and Critical Care Medicine that have been autographed by lead authors of the special centenary editorials.
The silent auction will run until June 30, 2017. The minimum bid is $300, with all proceeds going to the ATS Foundation to support early career researchers.
---
Auction is Now Closed!
Last Reviewed: May 2017