South American Conference
---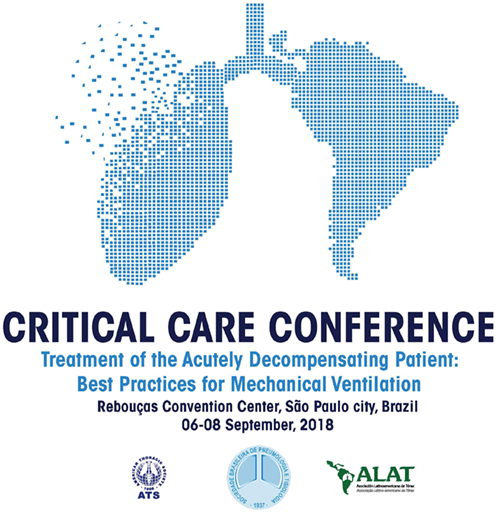 With a high-level scientific agenda and sessions presented by recognized international experts, the Critical Care Conference, "Special Topics in Multidisciplinary Critical Care: Acute Respiratory Failure and Mechanical Ventilation," July 13‒15, in Sao Paulo, Brazil, will bring together professionals in the region who work in respiratory medicine.
Co-organized by the American Thoracic Society, Brazilian Thoracic Society, and Latin American Thoracic Association, the conference provides an outstanding opportunity to network with colleagues and learn about the latest advances in patient care from conference speakers and industry representatives. It will cover an array of related topics, including:
Ventilator Management Strategies for Lung Protection
Essentials of Non-Invasive Ventilation
Care of Specific Patient Populations With Respiratory Failure
Acute Respiratory Disease Syndrome (ARDS)
Adjunctive Therapies for ARDS
Novel Modes of Mechanical Ventilation
Advanced Ventilatory Management
Post-ICU Care and Other Topics
Mobilization
Extracorporeal Membrane Oxygenation (ECMO)
Long-Term Consequences of Critical Illness
Sedation, Delirium and Liberation From the Ventilator
Complications of Mechanical Ventilation
Principles of Airway and Secretion Management
For complete details, visit the Critical Care Conference website.
Last Reviewed: February 2017