Allergy, Immunology & Inflammation
---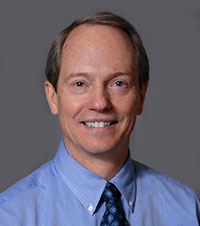 Assembly Chair

Gregory Downey, MD
On behalf of the Executive Committee, I would like to welcome you to the website for the ATS Assembly on Allergy, Inflammation, and Immunology (AII). Our Assembly is one of the largest and most diverse among the ATS family of assemblies, and includes a dynamic membership with a broad range of basic science, translational, and clinical expertise with a focus on integrating fundamental research with clinical practice to improve healthcare outcomes.
Our goals are aligned with those of the ATS as we seek to enhance prevention, treatment and cures of lung diseases through research, education, and advocacy. Some of the topics that are of particular interest to our members include asthma, the genetic and immunologic basis of lung diseases, pulmonary fibrosis, transplantation immunology, acute lung injury, and repair of the injured lung. Cell culture and animal models of human disease, translational approaches and clinical studies are integral to our assembly as they are applied to understanding causal mechanisms of lung inflammation and injury, and identification of better strategies for treating lung diseases.
Our Assembly seeks to expand our membership, with a commitment to including and fostering the career development of young members, including students, fellows and junior faculty, so that they benefit from the resources available within AII. Our International members are well represented and highly engaged in many processes and leadership roles within AII. We have many venues for involvement for all of our members and look forward to having you join us.
Please explore our website and feel free to contact us with any questions or suggestions.
Sincerely,
Gregory P. Downey, MD, Assembly Chair
Jeffrey L. Curtis, MD, Immediate Past Chair
Jay K. Kolls, MD, Program Chair
Angela Rogers, MD, MPH, Planning Chair
Matthew C. Exline, MD, Web Director
Benjamin Raby & Mark M. Wurfel, MD, PhD, Co-Chairs, Section on Genetics & Genomics
Njira Lugogo, MD (Chair) and Ross Vlahos, PhD (Co-Chair) Assembly International Relations Committee
Bruce Levy, MD Nominating Committee Chair
---