Women in Critical Care
---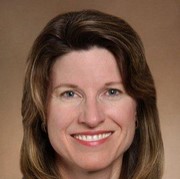 WICC Chair
Ellen Burnham
The primary goals of WICC Working Group are to
Establish balanced and fair representation of women in Critical Care Assembly activities
Provide additional resources and support for women engaged in the practice of critical care  through networking, mentoring and sponsorship
Serve as a liaison between women in the Critical Care Assembly and ATS leadership
Objectives:
Support women to become leaders for the Critical Care Assembly and in ATS
Provide networking opportunities with other women in ATS
Promote initiatives that will enhance retention of women who practice critical care in academic and clinical arenas
How can I get involved?
According to ATS bylaws, working group membership is limited to 15 members at a time. If there is enough interest, we may be able to expand to an interest group. In the meantime, here are other opportunities to get to know WICC members and to become involved:
Enter your information into the WICC Database!
We are creating a list of Critical Care Assembly members interested in participating in ongoing or future WICC-related projects. The purpose is to facilitate involvement in Critical Care Assembly activities (including the annual conferences). We invite Critical Care Assembly members to provide information about their experiences, interests and goals for participation of women in the Assembly. Please email Jenny Han, if you would like to participate.
ATS International Conference in Washington, D.C. (May 19-24, 2017)
Look for pink ribbons on our badges to connect with WICC Working group members at the Assembly Business Meeting!
Check back on the webpage for programming relevant to women in critical care
Stay tuned for networking opportunities during the conference
WICC Members: We are a diverse group whose members include key roles within the Critical Care Assembly
Who are the current WICC Working Group members?
Resources
Have a Tweet relevant to WICC to share?
Other ATS working groups and interests groups
Last Reviewed: June 2017