What Educators Are Reading
---
What Educators Are Reading is a medical education blog by the ATS Section on Medical Education. It highlights current medical education research with the goal of increased dissemination of new and innovative education articles of interest to our members and beyond. Each month a new article will be featured, including a summary of the paper and a short interview with the paper's authors.
---
Article:
Heidemann LA, Keilin CA, Santen SA, Fitzgerald JT, Zaidi NL, Whitman L, Morgan HK. Does Performance on Evidence-Based Medicine and Urgent Clinical Scenarios Assessments Deteriorate During the Fourth Year of Medical School? Findings From One Institution. Academic Medicine 2019;94(5):731–737. https://doi.org/10.1097/ACM.0000000000002583
Summary:
This paper examined the possibility of a decline in clinical skills during the 4th year of medical school. The authors evaluated performance on assessments of evidence-based medicine (EBM) and response to urgent clinical scenarios (UCS) for 4th year medical students at the University of Michigan. They found that performance on EBM declined over the course of the 4th year while performance on UCS remained stable. For this blog post, Avraham Cooper interviewed authors Lauren Heidemann and Helen Morgan.
Objective:
To examine whether personal exposure to a role model prior to or during medical school predicted students' eventual practice in that role model's specialty.
Design:
5-year prospective study of US allopathic medical students starting mid-way through third year of medical school following through to residency training. Participants received an initial survey and a follow up survey asking them to rank seven items with respect to their influence on specialty choice.
Results:
Of 919 eligible third-year students, 61% completed the initial survey and 84% of those completed the follow up survey. Only 25% reported physician role models prior to medical school. That increased to 87% reporting physician role models during medical school. Exposure to a generalist physician role model prior to or during medical school was the strongest predictor of training in a generalist residency program. Role model exposure was also predictive of specialty choice for those choosing training in surgery, radiology, ophthalmology, anesthesia and dermatology. Family considerations and desire for a manageable lifestyle were also influential factors in specialty choice.
Authors Conclusions:
Personal exposure to role models in medical school is an important predictor of whether a student pursues residency training in that role model's specialty.
Reviewer Comments:
In contrast to a mentor, a role model is someone that one seeks to emulate. Physician role models demonstrate strong clinical acumen, expert thought processes, and admirable professional characteristics. The findings of this study highlight the influence physician role models play in shaping decisions regarding which specialty students choose to pursue. Exposure to positive role models may lead students to choose specialties they had not previously considered. Likewise, negative interactions may adversely impact a students' professional development and identity.
Take Home Pearl:
Exposure to physician role models influences medical students' choice of specialty in which they pursue training.
---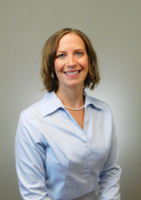 Educator
Katie Pendleton
About the Educator
Katie Pendleton is an Assistant Professor of Pulmonary, Allergy, Critical Care and Sleep Medicine at the University of Minnesota. She is Core Faculty in the Internal Medicine Residency Program where she helps to oversee curriculum development. Her academic interests include medical education, teaching in the ICU, and quality improvement, implementation science and outcomes research in critical care.
---
Last Reviewed: June 2019