Webinars and Podcasts
---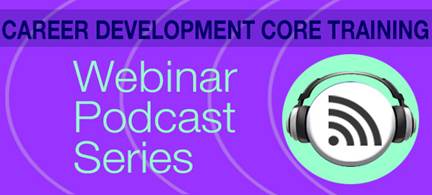 Career Development Core Training
The ATS invites you to participate in the Career Development Core Training webinar / podcast series. The Career Development series will consist of a 30-60 minute live webinar, with an interactive forum for participants throughout, where questions and comments can be posted. The webinar will be recorded and posted for free access on the ATS website, plus a condensed 5-10 minute podcast summarizing key discussion points will also be posted. This webinar series is for all trainees, including medical students, graduate students, residents, clinical fellows and postdoctoral fellows.
Topic: Wellness for Faculty throughout their Careers
Date: Wednesday May 9, 2018
Time: 12:00 – 1:00 pm Eastern
Moderator: Kristin Burkart, MD. MSc
Speaker: Marc Moss, MD
Panelist: Tina Shah, MD
Panelist: Seppo Rinne, MD
This will be a 30/35 live webinar following by a 10-minute taped podcast.
---
Previous Webinars
Episode 1: "How to Say No and Manage Your Time Effectively: A Conversation with Dr. Polly Parsons"
Last Reviewed: April 2018