South American Conference
---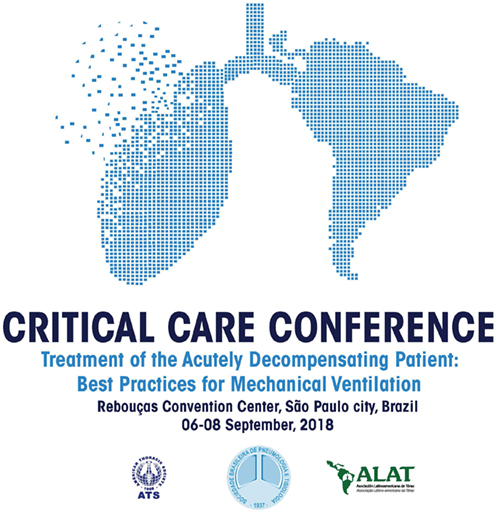 The American Thoracic Society (ATS), Brazilian Thoracic Society and Latin American Thoracic Society look forward to welcoming you to the 2018 Latin American Critical Care Conference, Sept. 6–8, in Sᾶo Paulo, Brazil!
With a high-level scientific agenda and sessions presented by recognized international experts, the 2018 Critical Care Conference, "Treatment of the Acutely Decompensating Patient: Best Practices for Mechanical Ventilation," will bring together professionals in the region who work in respiratory medicine to learn about the latest advances in patient care from conference speakers and industry representatives. Topics include:
Ultra-protective mechanical ventilation in ARDS.
When you should end strict protective ventilation.
Controlling the plateau pressure versus controlling the driving pressure.
Cases of severe hypercapnia — the role of ECCR2.
Monitoring the diaphragm in the ICU.
The role of point of care ultrasound for the ventilated patient.
Less invasive hemodynamic monitoring.
Monitoring the septic patient with ARDS.
Strategies for achieving patient-ventilator synchrony.
The emerging evidence for high flow nasal cannula.
Assessing the patient in shock and receiving mechanical ventilation.
Diagnosing and treating sepsis in the ventilated patient.
Preventing and treating VAP.
Strategies for early liberation from the ventilator.
When to extubate directly to NIV/high flow/NPPV.
And much more!
Attendees will also have the opportunities to participate in Simulation Labs and Live Labs focused on:
New modes of ventilation: APRV.
New modes of ventilation: PAV+.
Trouble shooting the ventilator.
See the current conference lineup here, and be sure to check the Critical Care Conference website periodically for the latest updates!
Last Reviewed: April 2018