ATS Targeted IP Advertising
---
Tap into the most comprehensive database of over 120,000 pulmonary, critical care and sleep professionals to reach physicians via digital display ads with the ATS Targeted IP Advertising opportunity. 
The ATS has the richest set of physical addresses correlated to IP address and Device IDs across the pulmonary, critical care and sleep space.
What is Targeted IP Advertising?
Postal addresses are matched to IP's with exact precision so advertisers can serve one-to-one targeted digital display ads to physicians households or buildings using the IP as the entry point.
What makes this unique?
Ads reach all devices connected to that IP address providing more impressions on more devices - phone, tablet, and advertising is to U.S. physicians only. This is not cookie based and does not require a physician to be in specific location to receive the ad.
What does this mean for you?
Engage professionals by specialty, via digital display ads wherever they are located, whenever they log onto the internet, and across all their devices!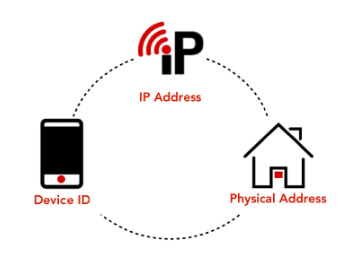 Two options are available allowing you to target broadly or to target by demographics; the Pre-Defined Option and the Demographic Selection. A custom campaign can be created should you need to reach a unique audience. Please contact Stacy McManus, CEM at 212-315-8699 or smcmanus@thoracic.org.
Pre-Defined Option
The Pre-Defined option makes it easy to broadly target a specialty, or combination of specialties with your message. The campaign is to a maximum of 5,000 known targets correlated to Device ID and IP address across one or more of these specialty areas:
Pulmonology
Critical Care
Sleep
Combination package of all three
All campaigns under the Pre-Defined option emulate in two ad impressions per day served to the 5,000 known targets for a minimum of 300,000 impressions over the 30-day campaign.
Impressions and clicks are returned within three business days of campaign close.   
Cost $22,500 for a 30-day campaign serving a minimum 300,000 impressions
Demographic Selection Option
The Demographic Selection Option gives you the power to choose the exact demographics you want across the data attributes the ATS collects, curates and manages from its members, conference attendees and customers.
Advertisers can drill down to their exact audience by filtering the demographic options of: Education/Credentials, Major Areas/Nature of Professional Work/Training, Disease or Practice Areas, Work-setting and State.  
The size of the selected audience varies depending upon demographics chosen accorded to the known described members, customers and conference attendees ATS has in its database. 
Pricing is based on the resulting quantity of targets after filtering is final. The option to reduce the number of targets to fit your budget is available.
7-day
30-day

Up to 1,500 Physicians: $1,575




Up to 2,000 Physicians: $2,100




Up to 2,500 Physicians: $2,625




Up to 3,000 Physicians: $3,150




Up to 3,500 Physicians: $3,675




Up to 4,000 Physicians: $4,200




Up to 4,500 Physicians: $4,725




Up to 5,000 Physicians: $5,250

Up to 1,500 Targets: $6,750

Up to 2,000 Targets: $9,000

Up to 2,500 Targets: $11,250

Up to 3,000 Targets: $13,500

Up to 3,500 Targets: $15,750

Up to 4,000 Targets: $18,000

Up to 4,500 Targets: $20,250

Up to 5,000 Targets: $22,500
There is a minimum of 1,000 targets and a maximum of 5,000 targets per campaign. All campaigns under the Demographic Selection Option emulate in two ad impressions per day spanning 7 or 30 days and represent a minimum of 60 impressions served per target. 
Impressions and clicks are returned within three business days of campaign close.  
Conference Specific Option (available March-July). Target attendees for the ATS International Conference from March through July using Targeted IP Advertising. Drive traffic to your exhibit booth, Industry Theater, Guru Bar, Practical Workshop or Non-CME Symposia or generate awareness for a new product launch. Targeted IP Advertising = Targeted Impressions!
Contact Stacy McManus, CEM Senior Director, Strategic Business Initiatives at smcmanus@thoracic.org for more details or to receive the access code.