Assembly on Pulmonary Circulation Outstanding Mentored Investigator Award
---
Meet the 2022 Winner: 
Dr. Justin K. Lui, MD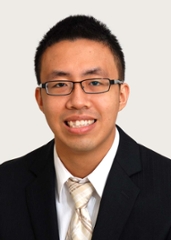 Justin K. Lui, MD is an Instructor of Medicine within the Section of Pulmonary, Allergy, Sleep & Critical Care Medicine at Boston University School of Medicine and a MS candidate in Applied Biostatistics at Boston University School of Public Health. He completed his fellowship training in Pulmonary and Critical Care Medicine at Boston University School of Medicine after his residency training and chief residency in Internal Medicine at the University of Massachusetts Medical School. Through a multidisciplinary approach, his research focuses on the use of cardiac strain imaging to delineate the contribution of left-sided cardiac dysfunction on clinical outcomes in patients with systemic sclerosis-related pulmonary hypertension.
---
Description:
The purpose of this award is to recognize scientific achievements from ATS PC members that are early in their careers to encourage ongoing commitment to science. The individual must have outstanding scientific achievements in the field of pulmonary vascular disease by a mentored early career stage investigator (e.g., paper(s), grants, program building, educational efforts, society contribution), and sustained contributions to ATS PC Assembly. Should have submitted an abstract for at least two ATS meetings. Awardees will be presented with a framed certificate at the annual PC Membership Meeting during the ATS International Conference.
Criteria:
ATS PC member
Fellow, senior postdoc, instructor or early faculty member (within first two years of faculty appointment)
Submission of a complete nomination package including 1) letters of support from 2 different members of the assembly describing the candidate's contributions, potential, and why the award is appropriate; 2) the candidate's curriculum vitae and 3) a copy of an abstract that will be presented at the ATS meeting on which the candidate is first or senior author.
Has not yet received a career development award (e.g., NHLBI K08/23/99 award, VA career development award, AHA career development award) at the time of nomination.