Early Career Professionals
---


Working Group Co-Chair

Emily Vail, MD, MSc

Working Group Co-Chair
Lisa Vande Vusse, MD, MSCE

The primary goal is to get young faculty more involved in the Critical Care (CC) Assembly and the ATS.
Objectives
Create avenues for young members of the CC Assembly to get more involved with the assembly and the ATS including:

Mentorship program
Early career professionals database

Improve access to participation by young members in the International Conference program:

Advice on program proposal submissions
Cooperation with the program committee to place young members as facilitators/moderators

Brainstorm new ways to engage young members:

Social media presence
Online journal club
Lunch at the International Conference
How Can The Early Career Professionals Working Group Help Me?
"As a fellow and early career faculty member without a Pulmonary or Critical Care mentor, the Critical Care Assembly Early Career Professionals Working Group (ECPWG) provided me with a unique opportunity to meet and work alongside up-and-coming stars and established giants of critical care medicine. The networks formed through my eight years in the ECPWG established the foundation for meaningful involvement within ATS and productive research collaborations." – Allan Walkey, MD, MSc, Associate Professor of Medicine
Upcoming Events
Virtual Networking Event at the ATS International Conference 
Every year, the ECPWG arranges a networking event for early career professionals during the week of the ATS International Conference to meet one another and interact with senior leadership of the Critical Care Assembly. This year, the networking event will be virtual.
Join us in getting to know your early career colleagues as well as senior members and leaders in the Critical Care Assembly on Monday, May 17 at 12 pm ET/9 am PT.
Registration is required. Click here to register!
Looking forward to seeing you!
ATS Assemblies Teaching Competition
We are looking for the best teachers from the Critical Care Assembly. Submit an application (including a short video presentation) for the first round of the competition; the winner in each Assembly will advance to the ATS-wide teaching competition on Tuesday, May 18 at 8 am where a final winner will win a cash prize and certificate! For more information, please click the link below:
https://www.thoracic.org/members/assemblies/assemblies-teaching-competition/ 
Early Career Professionals Database
We are creating a list of Critical Care Assembly members who self-identify as early in their professional careers. By participating, members can provide information about their experiences and interests as well as their goals for participation in the assembly. The purpose is to facilitate involvement in the assembly's activities (including the annual conference), to improve mentorship matches, and to foster networking and collaboration. Please click here if you would like to participate.
Critical Care Assembly Mentoring Program
The objectives of the Critical Care Assembly Mentorship Program are to engage trainees and junior faculty in the Assembly and connect mentees with mentors within the Assembly.  Mentee-mentor pairs are selected with the aim of optimizing the experience for both participants; mentees are matched to mentors who self-identify as being able to provide guidance in the mentees' areas of interest (e.g., clinical practice, scholarship, work-life balance, networking within the Assembly). Mentors have the option to be matched to one or more than one mentee.
Participants commit to a one-time meeting at the ATS International Conference. Ongoing mentorship beyond this one-time meeting is at the discretion of each mentee-mentor pair.
Contact
Emily A Vail, MD, MSc
Lisa Vande Vusse, MD, MSCE
Active Projects and Events

Mentorship Program
Contact - Ben Singer
singerb@med.umich.edu

Committee Apprenticeship Program
Contact - Kelly Vranas 
kvranas@gmail.com


Membership Database
Contact - Nandita Nadig


Webpage Enhancement 
Contact - Faraaz Shah
shahfa@upmc.edu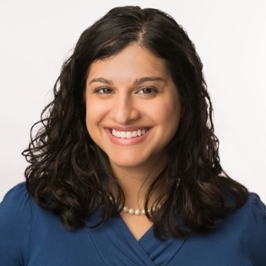 Social Media
Contact - Sarina Sahetya
ssahety1@jhmi.edu

Networking Events
Contact - Rachel Kohn
Rachel.Kohn2@uphs.upenn.edu
Valuable Links
---

Follow Us!