Pulmonary/Critical Care and Sleep Medicine Professionals of South Asian Sub-Continent Origin (SASCO)
---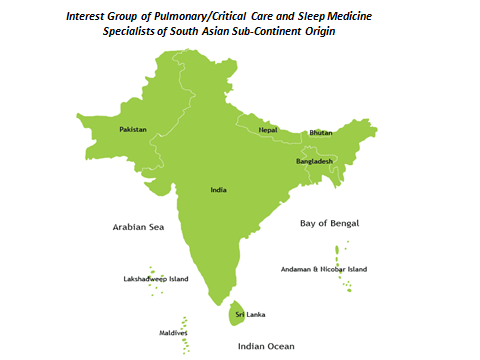 Chair: Atul Malhotra, MD, University of California at San Diego

Bring together Pulmonary, Critical Care and Sleep Medicine health care practitioners and trainees and affiliated health care professionals of South Asian Sub-Continent Origin to facilitate and promote highest quality medical care.
Promote networking among the members that leads to Clinical Knowledge and Expertise sharing, Research collaboration and Educational Initiatives.
Conduct an annual event during the ATS International Conference that provides its members opportunities to interact and listen to experts on topics of special relevance to this group.
Foster collaboration and communication with Thoracic Societies of the SASCO countries as well as organizations similar to SASCO in other parts of the world.
Participate and represent the ATS in cultural, educational, and humanitarian endeavors, either directly or in cooperation with similar organizations.
If you would like to become a member of the SASCO interest group or would like to get involved in the group's activities, please email us at SASCO@thoracic.org
Please see the details below for our SASCO Interest Group Luncheon at the International Conference in San Diego, CA.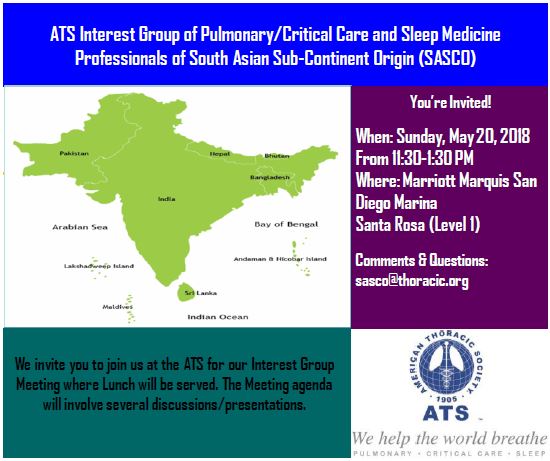 News
SASCO Working Groups
Archives