Featured Articles
---
Article:
Balancing Demands: Determinants of Burnout Reported by Fellows in Pulmonary and Critical Care Medicine
Authors: Jacqueline O'Toole, Sandra Zaeh, Michelle N. Eakin, Mark H Adelman, Rendell W. Ashton, Lee Daugherty Biddison, Gabriel T. Bosslet, Kristin M. Burkart, Stephen T. Doyle, Malik M. Khurram S. Khan, Peter H Lenz, Jennifer W McCallister, Cynthia S. Rand, Kristin A. Riekert, Morgan I. Soffler, Gretchen R. Winter, and Michelle Sharp
Summary: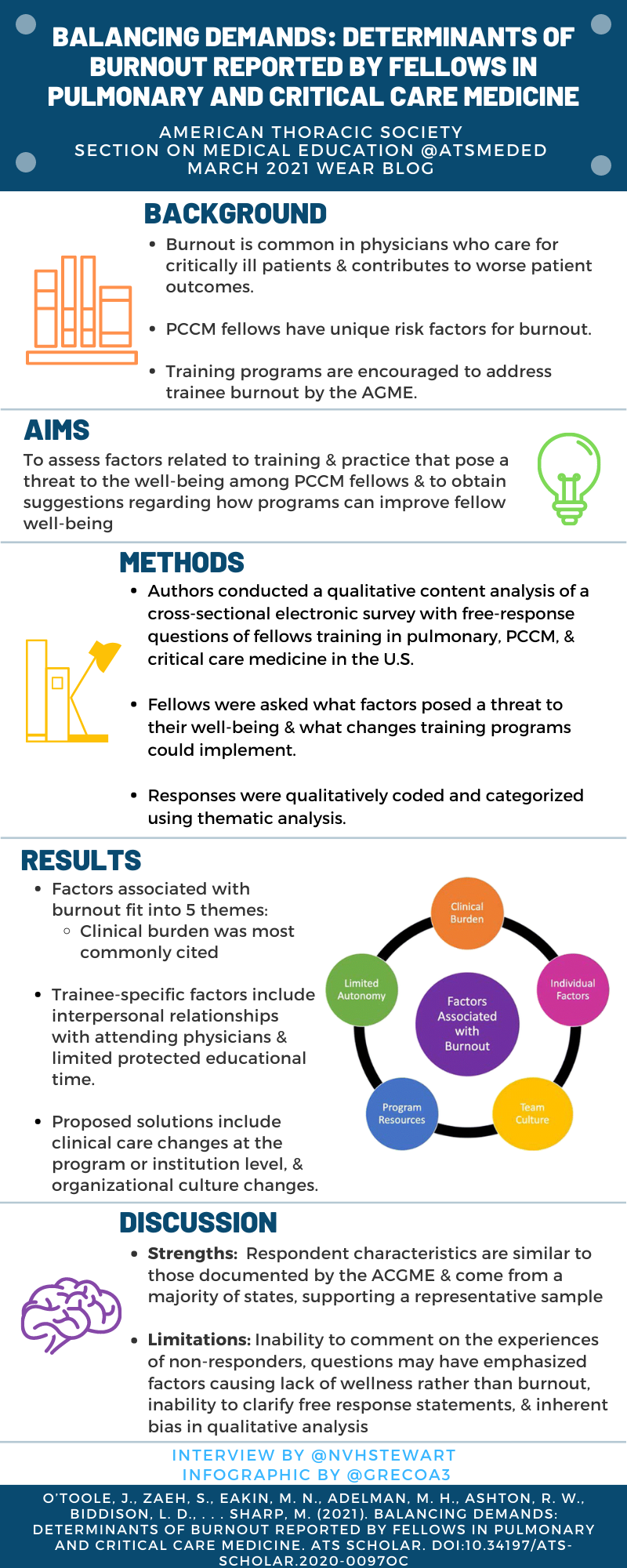 Frontline pulmonary and critical care physicians commonly experience burnout symptoms, which can contribute to worse patient outcomes. Fellows training in pulmonary and critical care medicine (PCCM) are at risk for having symptoms of burnout due to long work hours and increased time spent in high stress clinical environments. This is recognized by the Accreditation Council for Graduate Medical Education, which encourages training programs to address this risk of burnout. The authors of this study conducted a qualitative content analysis of a prior cross-sectional electronic study which included free-response questions of fellows enrolled in pulmonary, pulmonary/critical care, and critical care medicine training programs in the US. Fellows were specifically asked what factors they feel pose a threat to their well-being. A total of 427 fellows responded (44% of survey participants) by completing at least one free-response question. Themes were identified and grouped into five areas: clinical burden, individual factors, team culture, limited autonomy, and program resources. Clinical burden was the most common threat discussed by fellows. This study provides insight into factors reported by fellows to contribute to burnout and decreased feelings of well-being. These identified themes may be informative to programs and health systems as they work towards improving the clinical learning environment and decrease burnout symptoms in trainees.
Interview:
NS: What led to your interest in this topic area?
JO: I have been fortunate to train in programs that have placed emphasis on wellness and burnout awareness. Despite a commitment to resident and fellow well-being, I have found there remains a high level of burnout and frustration among trainees.  It is an area that affects so many and so many people value fixing it, yet we are only in the early days of making effective changes.
SZ: Physician well-being is critically important to providing excellent care for patients and maintaining a healthy provider workforce. Studies have shown high rates of burnout among health care professionals and trainees. As fellows training in PCCM, we felt that PCCM fellows might have particular risk factors making them susceptible to burnout and were interested in investigating this further. Within this study, we aimed to look at factors that fellows described as posing a risk to their wellness while also asking fellows to describe how their training programs could improve physician well-being. 
NS: What was the most important theme/thought you uncovered in this work?
JO: I thought the emphasis fellows placed on the need for flexibility in schedules allowing them to step in for childcare and family support was striking. Primarily because it seems like such a basic need that we almost overlook.  Fellows aren't upset with working hard, they just want some control or advanced warning of when they'll be working the hardest.  This seems like an area we should be able to support them in.
SZ: While fellows described a number of factors contributing to burnout that were similar to findings from prior studies and could impact all physicians, they also highlighted some factors that are specific to fellows (i.e. challenging interpersonal relationships with attending physicians and inadequate career development opportunities). Similarly, in thinking through solutions to improving physician well-being, some of the highlighted themes could be enacted at the fellowship program level to provide improvement.
Also, take some time to read through the quotes of fellows throughout the results section and tables – they really help to paint a picture of what some fellows are experiencing.
NS: What are a few ideas you'd like to share to improve burnout and well-being in PCCM fellows?
JO: Acknowledging and supporting fellows' hard work.  It is important for fellows to know their hard work is valued.  Additionally, it sounds simple but by emphasizing protected educational time during the day - actually taking pagers away and covering patients for the fellows. This can increase satisfaction and show that educational content as well as workflow are valued.  I do think coffee and lunches go a long way as well!
SZ: While several recommendations from fellows focused on big picture issues in medicine which may take time to improve, I think we can focus on some of the suggestions made by fellows to improve well-being at the fellowship level: 1. Protected academic development time to promote career development; 2. Include fellows in decisions made relative to the fellowship; 3. Show fellows their work and contributions are appreciated; 4. Find ways to enhance support for fellows (i.e. financially, enhanced mental health/emotional support, and improved assistance for fellows who are caregivers). 
NS: What areas do you think need to be explored further in regards to burnout and well-being in fellows/trainees?
JO: It would be interesting to explore implementing more support for fellows that are caregivers, whether this be access to childcare or adult care spots affiliated with the hospital or an emergency system for backup coverage. We had some mixed comments on backup systems being restrictive or welcome so it would be helpful to get more clarity on that from fellows.
SZ: Future areas of research that would be beneficial include well designed studies to identify interventions that are most effective at improving well-being in fellows/trainees, which can then be implemented.
---
Blog Post Author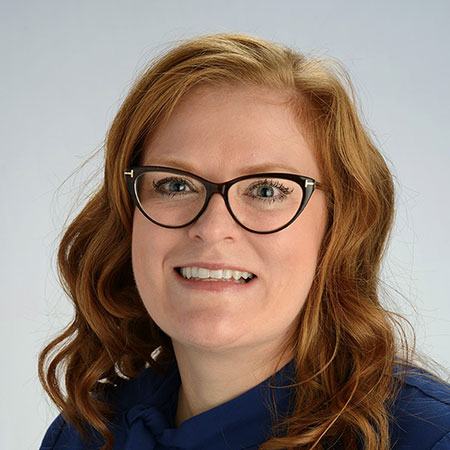 Dr. Nancy H Stewart is an Assistant Professor of Medicine in the Division of Pulmonary, Critical Care, and Sleep Medicine at the University of Kansas. Her research focuses on improving care and outcomes for patients with COPD/OSA Overlap Syndrome. She is also interested in improving medical education for trainees across the training spectrum.
Twitter: @nvhstewart
Article Author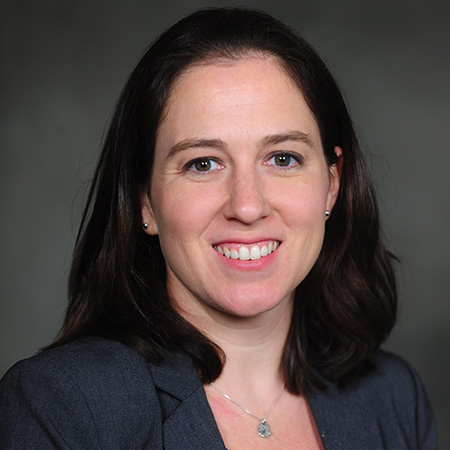 Dr. Jackie O'Toole is a 4th year Pulmonary and Critical Care Medicine fellow at Johns Hopkins University. She has focused her research on patient and provider communication regarding adherence in COPD.
Twitter: @JOTooleDO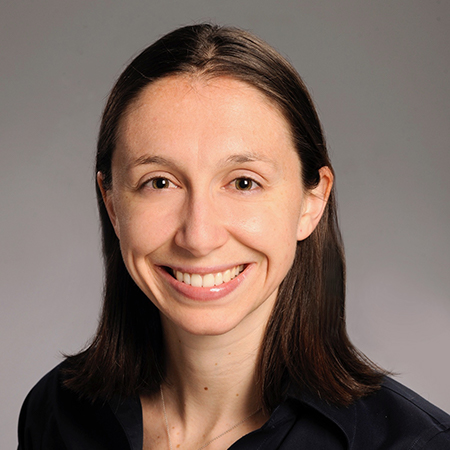 Dr. Sandy Zaeh is a 4th year Pulmonary and Critical Care Medicine fellow at Johns Hopkins University. She has research interests in implementation science, public health, and medical education.
Twitter: @sezaeh1