ATS Scholarships
---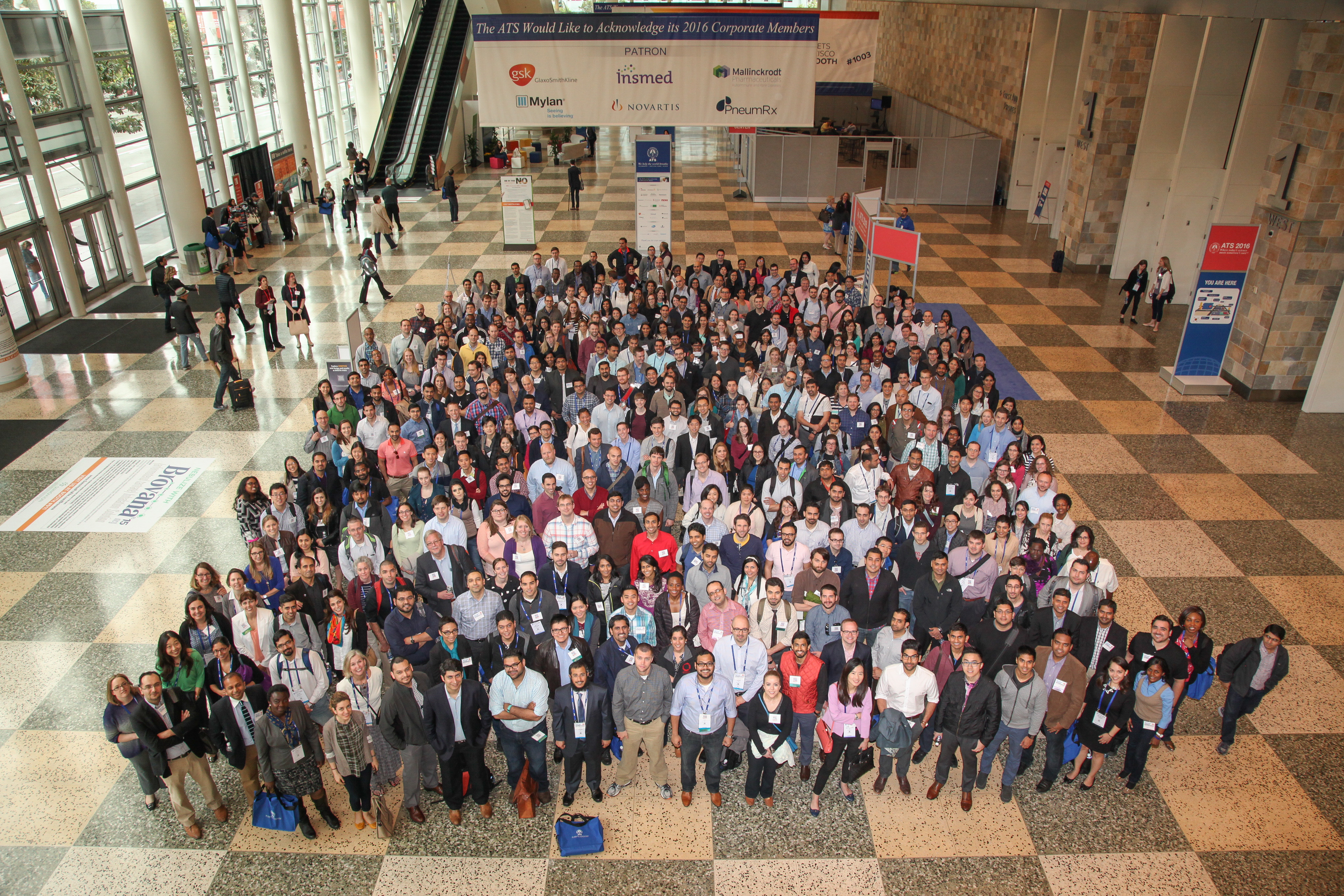 ATS Education Programs and Trainee Scholarship Opportunties
The American Thoracic Society (ATS) is committed to helping students, residents, fellows and junior faculty pursue a career in pulmonary, critical care, and sleep medicine. To accomplish this, the ATS has put together many educational programs and scholarship opportunities aimed at increasing your professional success.
Below are some of the trainee courses and scholarship opportunities available:
Click here to download a copy of the ATS Get Involved brochure
Fellows Track Symposium (FTS)
Education Program for Fellows
The FTS program allows for pulmonary, critical care and sleep fellows to attend a two-day course designed to cover cutting-edge topics in the field of respiratory medicine.  Fellowship program directors may nominate a fellow to attend this special course.
International Trainee Scholarships (ITS)
Trainee Scholarship Award
The goal of the ITA program is to bring international trainees to the International Conference to expose them to the latest science in basic and clinical research and practice of pulmonary, critical care and sleep medicine.  ITA recipients will be able to participate in the ATS Assemblies and network with global leaders in all respiratory related scientific and medical fields.  
Minority Trainee Development Scholarship (MTDS)
Trainee Scholarship Award
The MTDS program provides an opportunity for underrepresented minorities (e.g., African American, Hispanic, Native American, Alaskan Native and Pacific Islander) to attend the ATS International Conference.  MTDS recipients must be enrolled in a US training program and have had an abstract accepted for programming at the ATS International Conference.
Resident Boot Camp Program
Education Program for Internal Medicine and Pediatric Residents
The Resident Boot Camp program is a two-day course for internal medicine and pediatric residents who matched into adult and pediatric pulmonary and critical care fellowships in the coming academic year. The goal of this course is to prepare residents with baseline skills and knowledge needed to flourish during their fellowship years.  
Student Scholar Program
Education Program for Medical Students
The goal of the Student Scholarship Program is to connect students with mentors and expose them to the challenges and rewarding experiences within the world of respiratory research and clinical practice.    
Ziskind Clinical Research Scholar Award
Trainee Scholarship Award
The Ziskind Clinical Research Scholar Program is an ATS Foundation award and honors pulmonary and critical care fellows engaged in clinical research and education. Morton Ziskind, MD, was a highly respected clinician-researcher from Tulane University who died in 1979. He was renowned for bringing his fellows to the ATS International Conferences and exposing them to memorable learning experiences. In an effort to honor his inspiring mentoring practices, the ATS Foundation created this award program to award the best and the brightest in clinical research and education.
List of all other ATS awards/scholarships:
ATS Awards
ATS Assembly Awards
ATS Abstract Awards
Last Reviewed: December 2017