Podcasts
---

Thank you for visiting the Breathe Easy Fellow Chat collection!
The purpose of these podcasts is to inform fellows and residents about the tremendous opportunities that await them in their careers. In these podcasts we interview leaders and expert clinicians in the disciplines of critical care, pulmonary medicine, and sleep medicine. During the podcast, we ask clinicians and researchers to share their informative experiences and offer insights about the future of their fields.
Podcasts are released on the first Thursday of every month with the most recent podcast listed first.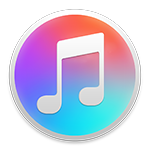 Subscribe on iTunes
The Fellows sub-committee of the ATS Web Editorial Committee created these podcasts. Please feel free to contact fellows@thoracic.org with any ideas you might have for any future podcasts. We hope you enjoy these podcasts!
---