Environmental, Occupational and Population Health
---

---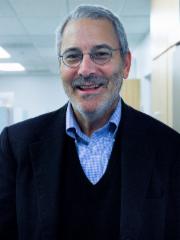 Assembly Chair
Howard Kipen, MD, MPH
Welcome to the Environmental, Occupational and Population Health (EOPH) Assembly Website.  The EOPH Assembly represents a broad range of clinicians, researchers, educators, and public health professionals who are interested in the contribution of environmental or occupational factors to the burden of lung disease.  The Assembly has approximately 500 primary members and 1200 secondary members.  Our membership and focus is global – one-third of our members are international. 
The EOPH Assembly has a high impact within the ATS.  Our Assembly projects and ATS statements cover a broad range of interdisciplinary topics, including the health effects of indoor and outdoor air pollution, risk factors for non-smoking COPD, the interplay between the workplace and obstructive lung disease, standardization of spirometry, assessment of respiratory impairment and disability in chronic lung disease, and a variety of other key topics in environmental and occupational health.  Because of the nature of our work, the EOPH Assembly frequently impacts public policy through its statements and positions on important environmental or occupational health issues.  Moreover, the Assembly provides a home for members with diverse methodologic backgrounds, including epidemiology, toxicology, human exposure studies, and laboratory science.
We also provide a home for clinicians who are interested in occupational and environmental health.  Our website includes several excellent clinical cases that include clinical, radiographic, physiologic, and pathologic correlation.  The EOPH website also includes resources for performing specialized clinical tests for the diagnosis of occupational asthma, chronic beryllium disease, pneumoconiosis, and hypersensitivity pneumonitis.  EOH statements also provide information that is valuable for the practicing clinician who sees patients with diseases related to occupational or environmental exposures.
Our Assembly welcomes new members who are interested in environmental and occupational health. We also welcome members who focus on epidemiology, toxicology, pulmonary function, and other methodologic fields that are core interests of the EOPH Assembly.  The Assembly leadership especially encourages fellows, young professionals, and international ATS members to get involved in our committees and other activities. We welcome you to attend our annual membership meeting at the ATS and encourage participation in Assembly projects and committees. 
Thank you for your interest in the EOPH Assembly.  Please feel free to send us your ideas, queries, or feedback at eoph@thoracic.org. We look forward to hearing from you and welcome you to join our Assembly activities.
Howard Kipen, MD, MPH
Assembly Chair (2017-2019)
Last Reviewed: September 2017