Respiratory Structure & Function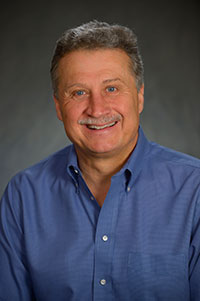 Assembly Chair
Reynold Panettieri Jr., MD
Assemblies in the American Thoracic Society are functional groups for members with like interests clinically and scientifically, and provide a home to support initiatives that facilitate effective interaction between members, and offer a forum for members to launch projects and activities that benefit themselves and the ATS at large.  Assemblies represent a way to maximize the benefits of ATS membership.
Of all the ATS assemblies, RSF manifests the broadest scientific interests that include integrated behavior of the respiratory system in health and disease.  Particular focus is on the airways, pulmonary vasculature, parenchyma, and skeletal muscles.  Members use cellular and molecular techniques, and mathematical modeling to translate their work to lung and skeletal muscle physiology, and respiratory mechanics in whole animals and humans. Focus in some cases is also on the imaging and lung function testing technologies used to assess physiology. We also have many members interested in acute lung injury, and in aerosol deposition.
The RSF Assembly also provides the platform for intellectual and social interactions that advance the value of Society membership and further the mission of both the ATS and the RSF Assembly.  RSF has a number of initiatives to meet this objective:
Membership in assembly working groups/committees: (RSF Assembly Structure).
Assemblies draw their strength from the bottom up, from our members. Since RSF is nothing more than its members, we want to hear from you if you want to participate (an e-mail to rsf@thoracic.org stating your interest will get the ball rolling). The RSF includes several committees, but two are of particular note as they are charged with Programming the content of the annual ATS international conference, and with the Planning of assembly activities, awards and development of projects from individual members.  Project preparation starts with great science, pressing clinical issues, and controversial questions, but applications require the right touch to get really noticed.  By contacting our Planning Committee Chair well in advance we can provide a working group to assist in project development.
Annual Membership Meeting, Reception and Awards:
The best way to learn about the assembly, meet peers, socialize, be entertained, and connect with Assembly membership is simple. Attend the RSF Membership Meeting at the International Conference & come to our annual RSF Reception.  We present our most prestigious honors: the Ann Woolcock Memorial Award to recognize an outstanding young investigator of exceptional promise; the Joseph R. Rodarte Memorial Award to recognize lifetime achievement of a senior investigator; and the Stuart J Hirst Abstract Excellence Award to a trainee with the abstract top ranked by the RSF Programming Committee in the areas of airway biology and physiology. We also actively solicit donations for the RSF Assembly via the ATS Foundation website for funds that we use to directly support participation and acknowledgement of young investigators.
Members in Training and Transition:
To the scientist in training, young scientists and new junior faculty members, becoming a working member in an international organization such as the ATS might seem intimidating, and a daunting place to have their ideas turned into action. In 2010 the RSF Assembly Executive Committee established a New Junior Professionals Assembly Working Group. The objective of this committee is to build grassroots strengths by facilitating recruitment and integration into the ATS of current trainees and members becoming faculty. RSF offers young investigators opportunity to establish themselves as functional contributing members of the assembly.
Open door policy for new ideas from assembly membership:
rsf@thoracic.org is your ticket to participation and being an active RSF member – please feel free to write to us with ideas, complaints other comments that we can turn into effective practices.