Best of ATS Video Lecture Series (BAVLS) Winners
---
2018 BAVLS Spring Cycle, First Place Winner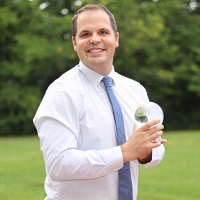 Title: Waveform Capnography (click here to view video)
Author: Zachary Fulkerson
Institution: Indiana University School of Medicine
Waveform capnography is a useful monitoring modality in critically ill patients.  Its interpretation requires  the understanding of underlying principles of respiratory physiology.  This video is the first in, what I hope, will be a series of short videos in applied physiology.  The video itself was simply a Powerpoint presentation with voiceover.  Microsoft Excel was used to generate the capnography examples.  The overall design was intentionally minimalistic with a dual screen modality used to present complimentary learning points simultaneously (e.g. waveforms paired with diagrams of pulmonary physiology).
BAVLS is an innovative platform allowing educators to share important insights in pulmonary and critical care.  The peer-reviewed nature ensures quality content, and harnessing the social media arm of ATS allows for wide dissemination.  It is an honor to be a part of this novel platform.


2018 BAVLS Spring Cycle, Third Place Winner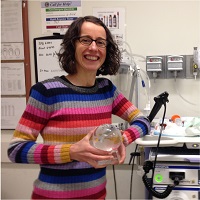 Title: Transbronchial Biopsies (click here to view video)
Authors: Rosemary Adamson, Siddhartha Kapnadak, Amy Morris, Patricia Kritek, Maya Sardesai, Mark Tonelli
Institution: University of Washington
This video on how to take transbronchial biopsies is the latest in a series of introductory bronchoscopy videos that I have created together with my colleagues at the University of Washington. We created these videos to provide PCCM fellows with asynchronous and just-in-time learning about bronchoscopy and I'm thrilled that they have been helpful for trainees at many institutions. We try to make these videos as practical and helpful as possible by creating them as a group, so that they provide a balanced approach to the tasks, and by shooting a lot of footage of the actual equipment used. These videos use a combination of footage from the bronch suite, from the simulation center and graphic illustrations synchronized with a voice over.
BAVLS is a fabulous resource for trainees and educators. It is a wonderful repository of useful educational videos that trainees can access by themselves and to which faculty can point trainees looking for information. It also serves as recognition for the educators who have created the content. I'm thrilled to receive this BAVLS award. Thank you to the ATS and thank you to my colleagues!


2017 BAVLS Fall Cycle, First Place Winner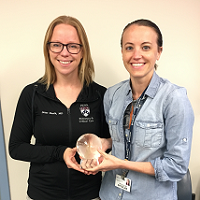 Title: Penn PET Project: Evidence-Based Inhaler Therapy for COPD (click here to view video)
Authors: Caitlin Clancy, MD, Janae Heath, MD
Institution: Hospital of the University of Pennsylvania
We started out looking to create new content for pulmonary fellows, recognizing that they are "millennial" learners and very short of time, and wanted to make something that they could turn around and use as a teaching tool themselves. This is one of an ongoing series of videos focused on the evidence behind common pulmonary guidelines and management paradigms. We were especially interested in putting trials in historical context, and using the story of how evidence shifted based on new trials as a tool for enhancing learning. Our video team consists of Dr. Clancy and Dr. Health who create the content and storyboards together, and the animation and video editing is done by Dr. Clancy. For each video, we have faculty reviewers who are experts in the content area. Our COPD inhaler therapies video was reviewed by Dr. Mike Sims and Dr. David Lipson.
The BAVLS is a fantastic resource from the ATS. The medical education landscape is changing at lightning speed and BAVLS helps disseminate content from the educators at the leading edge. Video or e-learning is the next frontier for medical education, in addition to social media-based resource-sharing and collaboration, addressing traditional barriers of time, engagement, and access to experts. Through initiatives like BAVLS, the ATS establishes itself as leaders and innovators in medical education.


2017 BAVLS Spring Cycle, First Place Winner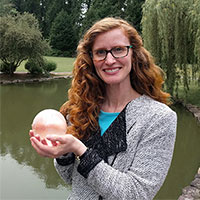 Title: Ultrasound Basics (click here to view video)
Authors: Amy E. Morris, MD; Shailaja Hayden, MD; Qian (Grace) Chu, RN
Institution: University of Washington
"Ultrasound Basics" is the first in a series of ultrasound training videos at the University of Washington, created by a multidisciplinary team including physicians and advanced practice providers in critical care, emergency medicine and radiology. Like many institutions, we are grappling with the rapidly increasing use of point of care ultrasound (POC US) in many clinical areas, and recognize the need for minimum essential skills in this widespread technology. Our "core curriculum" of online content consists of material we feel is essential for any level of provider using ultrasound for the most common applications. These are the first modules in that effort. Each is less than 10 minutes long, to be used either as a counterpart to hands-on training for novices, or as a refresher while on a busy clinical service. "Ultrasound Basics" is a simple powerpoint format with a voiceover; the other modules in the series were created using widely available video editing software (Adobe Premiere) and the assistance of Justin Andros and our colleagues in the WWAMI Institute for Simulation in Healthcare (wish.washington.edu).  
We are so pleased to be able to share our materials through the Best of the ATS Video Lecture Series. This is a wonderful resource for learners and educators alike, a way to both disseminate high quality educational materials and hopefully inspire others to create and share their own. We hope our experience will encourage others to explore multi- and interdisciplinary educational projects and enrich the pulmonary and critical care education community with their results.


2017 BAVLS Spring Cycle, Second Place Winner
Title: Tricyclic Antidepressant Overdose – Toxicokinetics, Toxicodynamics, and Management (click here to view video)
Authors: Ran Ran, MD; Gillian Beauchamp, MD; Robert Hendrickson, MD
Institution: Oregon Health and Science University
Tricyclic antidepressant (TCA) overdose continues to be an important topic in medical education. As an uncommon disease that can rapidly become fatal, medical providers must stay current on its pathophysiology and treatments. In today's era, memorizing guidelines can be more appealing to the busy learner than understanding mechanisms and physiology. This video is an 'electronic chalk talk' that aims to foster an understanding of TCA toxicity in order to guide management.
It's an honor to be recognized by BAVLS. Social media has dramatically expanded traditional methods of medical education and, I believe, will become the primary medium for the modern learning experience. The Video Lecture Series by ATS are pioneers in this pedagogical breakthrough. On behalf of all learners, thank you for advancing medical education.


2017 BAVLS Spring Cycle, Third Place Winner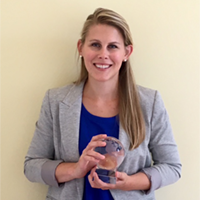 Title: Confirming a Diagnosis of Asthma (click here to view video)
Authors: Amber J. Oberle, MD, Jordan W. Whitson, MD & Mohamed H. Morad, MD
Institution: Indiana University School of Medicine
Asthma is a common diagnosis but can often be difficult to confirm amidst its non-specific and common symptoms.  This video assists the clinician in recognizing and confirming a diagnosis of asthma through the use of spirometry, peak expiratory flow and methacholine challenge testing.  I was fortunate to have the help of Mohamed Morad who has expertise in video graphics and editing.  We used green screen technology to film the presenter and used text, graphics and figures to reinforce learning points. BAVLS is a unique and innovative way to encourage a climate of education and teaching which is vital to the culture of medicine.  This is just the beginning of how technology can be used to spread knowledge across the world.
Last Reviewed: November 2018