Allergy, Immunology & Inflammation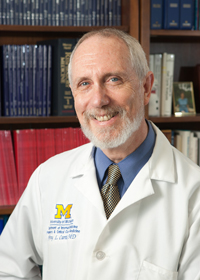 Assembly Chair
Jeffrey Curtis, MD
Welcome to the website for the ATS Assembly on Allergy, Inflammation, and Immunology. Our Assembly is relatively large within the ATS family of assemblies, and includes a diverse and dynamic membership with a broad range of clinical expertise and interests that bridge clinical medicine and fundamental research.
Our goals are aligned with those of the ATS overall as we seek to enhance prevention, treatment and cures of lung diseases through research, education and advocacy. Some of the topics that are of keen interest to our members include asthma, immunologic mechanisms of lung diseases, pulmonary fibrosis, transplantation immunology, and acute lung injury. Model systems, translational approaches and clinical studies are integral to our assembly as they are applied to understanding causal mechanisms of lung inflammation and injury, and identification of better strategies for treating lung diseases.
Our Assembly is expanding its membership, in particular by attracting junior members, including fellows and students, so they benefit from the resources available within AII. Our International members are well represented, and engaged in many processes and leadership roles within AII. We have many venues for involvement for all our membership and look forward to having you join us.
Please explore our website and feel free to contact us with any questions or suggestions. We look forward to seeing you in Philadelphia, Pennsylvania in 2013.
Sincerely
Jeffrey L. Curtis, MD, Assembly Chair
Serpil C. Erzurum, MD, Immediate Past Chair
Nizar N. Jarjour, Program Chair
Jonathan Parsons, MD, Planning Chair
Jennifer W. McCallister, MD, Web Director
Prescott Woodruff, MD, MPH, & Micheala Aldred, PhD Co-Chairs, Section on Genetics & Genomics
Gregory Downey, MD Assembly International Relations Committee Chair