The Assemblies Teaching Competition
---

As part of our continuing efforts to highlight our amazing junior members, the Assemblies Early Career Professionals (ECP) Working Groups are hosting their third annual multi-Assembly teaching competition at the ATS International Conference. The goal is to showcase the best teachers the Assemblies have to offer.
Whether you are a clinician, scientist, epidemiologist, nurse, respiratory therapist or pharmacist if you are known in your institution as an excellent educator, why keep yourself a secret from the rest of the world? This program is open to US and international applicants attending the conference who are members of the following Assemblies:
The deadline to apply is Wed, Feb 15


Applicant requirements:
Be a primary member of one of the participating Assemblies 
Must be in the early career stage (either in training or within 3 years of completing terminal training program)
Submit a brief application that consists of your CV, proposed objectives for your presentation, and a statement of your teaching philosophy (~ 300 words)
If selected as the assembly rep, be available to present live at the ATS International Conference on Tuesday, May 23 from 11:45 am-1:15 pm 
Presentation criteria at the ATS Conference:
Cover a topic of your choice that pertains to your Assembly's focus
Run for a maximum of eight minutes
Include goals and/or objectives
Cannot use the audience response system
Also due to time constraints, you will not be able to take questions from the audience
Click here to view a draft judging rubric that will be used at the conference.
Each Assembly's ECP Working Group reviews the applications and selects one applicant to represent their assembly. The assembly rep will be assisted with improving their presentation including feedback and mentoring from their home assembly. At the final competition, selected Assembly reps will present live at the ATS International Conference in Washington DC. 1st place is awarded $750 and a feature article and second place wins $250.
Please note, you may be asked to participate in a preliminary virtual competition depending on the number of applications we receive*
---
2022 Assemblies Teaching Competition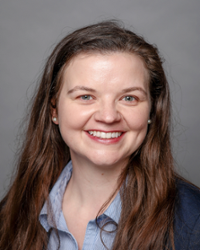 1st place (RSF)
Laura Walkup, PhD
(Cincinnati Children's Hospital Medical Center)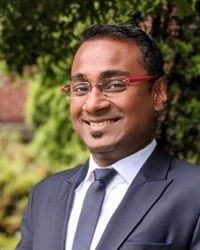 2nd place (PI-TB)
Kunal Jakharia, MBBS, MD
(University of North Carolina)
2021 Assemblies Teaching Competition- Click here to view.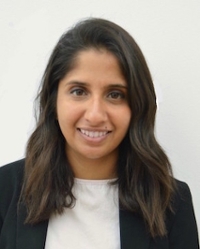 1st place (PI-TB)
Krisha Desai, MD
(Emory University)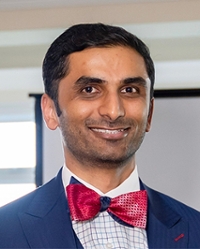 2nd place (TO)
Pranjal Patel, MD
(Loma Linda University Medical Center)
For more information contact  Nicole Feijoo, Assembly Programs Manager, Bashar Staitieh and Janae Heath the Teaching Competition Organizers.