Press Releases
---
For the complete text of these articles or more information beyond that contained in these news briefs, please see the ATS Journals Website. Journalists may request complimentary access to the journals online, or request to be added to the ATS monthly mailing list, by contacting Dacia Morris at (212) 315-8620 or by e-mail at dmorris@thoracic.org.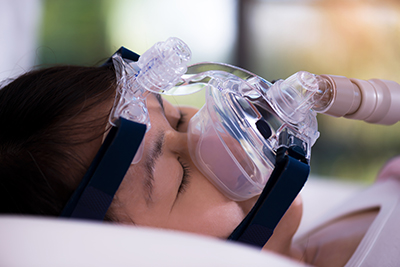 Press Releases from the ATS
01-09-20 - Dr. Nicholas Arger Receives ATS Foundation Research Program/Foundation for Sarcoidosis Partner Grant
01-06-20 - 2017 San Diego Wildfire Increased Pediatric ER Visits for Breathing Problems
01-02-20 - FDA Makes Progress, but Needs to Go Further on E-cigarettes 
12-13-19 - NTM Infections on the Rise Nationally; Women and Elderly Most Affected
12-06-19  - New Report Shows Dramatic Health Benefits Following Air Pollution Reduction
11-26-19 - To Meet HIV World Health Goals, TB Must Also Be Reduced
11-18-19 - ATS,CDC, ERS and IDSA Publish New Clinical Guideline for the Treatment and Prevention
                 of Drug-Resistant Tuberculosis
11-14-19 - All Together to End COPD:  Forum of International Respiratory Societies 
11-05-19 - All Asthma Patients Should Have a Plan for an Asthma Attack
11-01-19 - Black and Elderly Lung Cancer Patients Less Likely to Receive Lung Cancer Treatments
10-28-19 - Respiratory Groups Call for An End to Preventable Pneumonia Deaths
10-11-19 - CF Patients Experience Improved Lung Health with Lumacaftor-Ivacaftor, But with Caveats
10-02-19 - Some ICU Admissions May Be Preventable, Saving Money and Improving Care
10-01-19 - ATS/IDSA Publishes Clinical Guideline on Community Acquired Pneumonia
09-30-19 - Women with Asthma Appear More Likely to Have Lower Levels of Testosterone
09-23-19 - World Lung Day 2019: Respiratory Groups Unite to Call for Healthy Lungs for All
09-13-19 - More Severe OSA Leads to Higher Blood Pressure in Patients with Resistant Hypertension
09-05-19 - ATS Applauds Governor Whitmer's Action on Flavored E-cigs and Urges FDA to Take Immediate Action
09-03-19 - New ATS Clinical Practice Guideline: Diagnosing Fungal Infections
08-09-19 - Oral Appliances May Be Highly Effective in Treating a Type of Sleep Apnea
08-01-19 - ATS Publishes New Clinical Practice Guideline on Obesity Hypoventilation Syndrome
07-31-19 - World Lung Cancer Day 2019:  Respiratory Groups Raise Awareness about Lung Cancer Risks, Screening and Treatment
07-19-19 - Ivacaftor May Reduce Common Infections in Patients with CF
07-15-19 - ATS Celebrates Court-Established Deadlines for E-cigarettes and Cigars Regulation
07-15-19 - COPD/Sleep Apnea Overlap Syndrome Researcher Awarded $100,000 Grant from ResMed, ATS Foundation
07-01-19 - Uncontrolled Asthma Over Next 20 Years Likely to Add $300 Billion to U.S. Health Care Bill
06-05-19 - ATS Concerned by Trump Administration Action Halting NIH Fetal Tissue Intramural Research
05-31-19 - Occupational Hazards Account for More Than One in Ten People with Range of Lung Diseases
05-31-19 - World No Tobacco Day 2019: Respiratory Groups Call for Stronger Implementation of WHO Framework Convention on Tobacco Control
05-03-19 - Azythromycin Appears to Reduce Treatment Failure in Severe, Acute COPD Exacerbations
05-03-19 - Forum of International Respiratory Societies Calls on Health Care Providers Worldwide to STOP for Asthma
04-19-19 - Video Plus Brochure Helps Patients Make Lung Cancer Scan Decision
04-12-19 - Diesel Exhaust Filtered of Its Tiny Particles May Worsen Allergy-Induced Lung Impairment
04-08-19 - ATS Foundation/Boehringer Ingelheim Pharmaceuticals Inc Research Fellowship in IPF Awarded
04-04-19 - ATS Foundation/Mallinckrodt Pharmaceuticals Research Fellowship in Sarcoidosis Awarded
04-01-19 - STEMCELL Technologies Scholarships to Be Presented at ATS 2019 International Conference
03-29-19 - Omega-3 and Omega-6 Fatty Acids May Play Opposite Roles in Childhood Asthma
03-19-19 - Acceleration of UN High-Level Meeeting Commitments on TB Focus of International Respiratory Societies
03-15-19 - Short-term Exposure to Common Air Pollutants May Increase Asthma Deaths
03-01-19 - Novel Sleep Index, Wakefulness May Predict if Patients Able to Breathe on Their Own
02-15-19 - OSA Patients with Excessive Daytime Sleepiness at Greatest Risk of Cardiovascular Disease
02-08-19 - Puerto Rican Children Less Likely than Mexican Americans to Use Asthma Inhalers
02-01-19 - Early Administration of Epinephrine May Stabilize Shock Faster in Patients with Sepsis and Low Blood Pressure
02-01-19 - ATS Publishes New Clinical Guidelines on Home Oxygen Therapy in Children
01-25-19 - Fish Oil Does Not Appear to Improve Asthma Control in Teens, Young Adults
01-17-19 - Air Pollution Increases ER Visits for Breathing Problems; Rate Depends on Age, Pollutant and Lung Disease
01-15-19 - Air Pollution May Increase Risk of Sleep Apnea
12-10-18 - ATS Report Finds Urgent Problem with Supplemental Oxygen Services
12-10-18 - Health Experts Call on EPA to Reverse Decision to Eliminate Pollutant-Specific Panels
12-07-18 - Vitamin C May Reduce Harm to Infants' Lungs Caused by Smoking During Pregnancy
11-30-18 - On World AIDS Day, FIRS Highlights Link Between HIV and TB
11-26-18 - Lung Disease in Middle Age May Be a Risk Factor for Dementia Later in Life
11-19-18 - Surveyed Pulmonologists Reported Wanting More Info on Inhalation Devices for COPD; Value Small-Volume Nebulizers in Personalized COPD Care
11-15-18 - An Overdue First Step; Immediate Follow-up Needed
11-12-18 - ATS Opposes FDA Decision to Approve Over-the-Counter Epinephrine for the Treatment of Asthma
11-12-18 - Disaster Guidance: 10 Tips for Staying Healthy During Wildfires
11-09-18 - Hypertonic Saline May Help Babies with Cystic Fibrosis Breathe Better
11-02-18 - COPD More Prevalaent in Poor, Rural Areas of U.S. Regardless of Smoking Status
11-01-18 - New Website Aims to Save Lives by Helping Institutions Launch Lung Cancer Screening
10-19-18 - Length of Each Breathing Disruption in Sleep Apnea May Predict Mortality Risk Better than Number of Disruptions
10-12-18 - Benzodiazepines in Patients with COPD and PTSD May Increase Suicide Risk
10-01-18 - New Guideline Recommends Minimally Invasive Ways of Treating Malignant Pleural Effusions
09-28-18 - Kidney Disease Biomarker May Be a Marker for COPD
09-21-18 - Cooking with Wood or Coal is Linked to Increased Risk of Respiratory Illness and Death
09-18-18 - WHO TB Report Sets the Stage for Historic U.N. Meeting
09-07-18 - ATS Supports Bipartisan Senate Effort Urging USG Leadership Ahead of Historic UN TB Meeting
09-07-18 - NYS Sepsis Reporting Mandate Appears to Improve Care, Reduce Deaths
08-31-18 - New Guideline Aids in Diagnosing Idiopathic Pulmonary Fibrosis
08-22-18 - Climate Change: Urgent Need, Inadequate Response
08-17-18 - Coal Miners at Growing Risk of Developing Debilitating, Deadly Lung Fibrosis
08-10-18 - More Than 40 Percent of Women with Asthma May Develop COPD, But Risk May Be Reduced
08-03-18 - ATS Takes Issue with EPA's Latest Action Against Clean Air
08-01-18 - Forum of International Respiratory Societies Commemorates and Supports Those Impacted by Lung Cancer
07-27-18 - Cannabis Does Not Improve Breathlessness During Exercise in Patients with Advanced COPD
07-24-18 - Tobacco Regulation Advocates Get Support From Medical Professional Organizations in Court Filing
07-20-18 - Supplemental Oxygen Eliminates Morning Blood Pressure Rise in Sleep Apnea Patients Following CPAP Withdrawal
06-29-18 - Higher Doses of Rifampin Appear More Effective in Fighting TB Without Increasing Risk of Adverse Events
06-22-18 - Inhaled Nitric Oxide May Reduce Kidney Complications from Heart Surgery Requiring Cardiopulmonary Bypass
06-15-18 - New ATS Guideline Aids in Diagnosing Primary Ciliary Dyskinesia
06-04-18 - Low Neighborhood "Walkability" Linked with Childhood Asthma
06-01-18 - Immunocompromised Patients with Sepsis May Face Higher Mortality at Hospitals Treating Small Numbers of Such Patients
05-30-18 - Respiratory Societies Warn About E-Cigarette Use in Youth; World No Tobacco Day, May 31, 2018
05-22-18 - Endobronchial Valves Continue to Improve Lung Function, Exercise Tolerance and Quality of Life in Those with Severe Emphysema a Year After Treatment
05-22-18 - New Lung Cancer Screening Implementation Guide Supports Adoption, Expanded Availability of Lifesaving Screening...
04-24-18 - ATS Foundation and ResMed Announce Two-Year Research Grant in Sleep-disordered Breathing
04-11-18 - ATS Foundation Announces Insmed Research Award in Non-tuberculous Mycobacteria Lung Disease
04-06-18 - New Blood Test Found to Predict Onset of TB Up to Two Years in Advance
03-30-18 - New Research Award by Fisher & Paykel Healthcare to Benefit COPD Patients
03-20-18 - FIRS Calls on Governments for Political Commitment and Action to End TB
03-14-18 - Karen Collishaw to Join ATS as Next Executive Director
03-02-18 - Sedative May Prevent Delirium in the ICU
02-16-18 - Women Who Clean at Home or Work Face Increased Lung Function Decline
02-15-18 - ATS President Clarifies the Society's Position on the "Foundation for a Smoke-Free World"
02-12-18 - ATS Foundation/ResMed Research Fellowship Awardee Named
02-08-18 - Thousands of Lives Would Be Saved If Counties Met ATS Clean Air Standards
02-05-18 - Northwestern University Researcher Announced as ATS Foundation/Mallinckrodt Pharmaceuticals Research Fellowship in Sarcoidosis Awardee
01-25-18 - Study Shows a Potential New Approach to Opioid Crisis
01-23-18 - ATS Expert Available:  National Academy of Sciences Report on Health Effects of E-cigarettes
01-12-18 - Asthma Costs the U.S. Economy More than $80 Billion Per Year
12-20-17 - Smoking Cessation Drug May Increase Risk of Adverse Cardiovascular Event
12-18-17 - Coarse Particulate Matter May Increase Asthma Risk
12-11-17 - 10 Tips for Staying Healthy During Wildfires:  ATS Recommendations
12-08-17 - Consuming Sugary Drinks During Pregnancy May Increase Asthma Risk in Mid-Childhood
12-04-17 - EPA's Failure to Name Ozone Non-Designation Areas Harms Patients; ATS Files Suit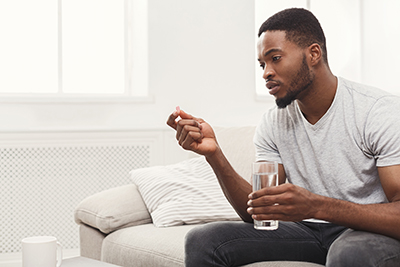 Press Releases from the ATS International Conference
Media Contact:
Dacia Morris
Director, Communications and Marketing
dmorris@thoracic.org
212-315-8620
Last Reviewed: January 2020