Section on Terrorism and Inhalation Disasters
---

Section on Terrorism and Inhalation Disasters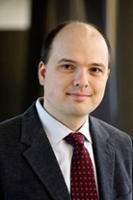 Welcome to the Section on Terrorism and Inhalational Disasters (TID), a multidisciplinary group of individuals who share a common interest in disaster preparedness, response and research. The major goals of this section are to advance of current research efforts to improve our understanding of the pathophysiology and management of inhalational injuries, severe outbreaks of infectious disease and their impact on respiratory and critical care management, and to maximize disaster preparedness within the medical community. Our web site provides you with an overview of current section activities, and provides a summary of educational resources including upcoming courses and on-line information offered by the ATS to help you with your daily practice in this area. Links to a number of external resources outside of the ATS that contain useful information on inhalational injuries and disaster medicine for researchers, clinicians and their patients are provided. Finally, we have external links to organizations and response teams where ATS members can volunteer their medical expertise if interested.
Clinical assemblies and sections are the best way to get involved in the ATS. We welcome you to get involved in this Section by attending our Section meeting at the ATS annual session, or by contacting any of our TID executive committee members. We encourage all members to submit topic proposals for ATS educational sessions, new ideas for projects, or educational content for this web site. Work submitted will be peer reviewed before being posted on the site (just as submissions to print journals). In addition, we invite you to submit suggestions or experiences of volunteerism or disaster deployment
Section Chair
Sven Eric Jordt, PhD
Online Featured Content
Periodically, the American Thoracic Society Section (ATS) on Terrorism and Inhalation Disasters (TID) will release featured content, such as: section statements, guidelines & reports, section related ATS journal articles  by members and others, journal clubs , podcasts/videocasts, webinars, and web features; in order to communicate and share knowledge and information regarding pulmonary disease related to terrorist events, war zones, industrial accidents, natural disasters, and other related inhalation disasters. Below you can find the latest featured content by the TID Section.
Last Reviewed: May 2019