Assembly on Thoracic Oncology
---


---
Welcome Message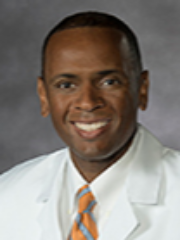 Patrick Nana-Sinkam, MD
Assembly Chair
TO Welcome Message

Welcome to the Thoracic Oncology Assembly (TOA).  We are committed to improving the lives of all patients with thoracic malignancies.  Our members advance the field through scientific and clinical research that enhance our understanding of the biologic mechanisms that drive cancer, patient-centered clinical initiatives and clinical trials spanning care from early detection through treatment of advanced disease, education of patients and providers, and advocacy.   The Assembly structure promotes interdisciplinary communication, content programming, project development, membership engagement, and collaboration with industry and our sister pulmonary and oncology societies.
Before getting into the activities of the assembly, the TOA Leadership team sends a heartfelt note of gratitude to all of our colleagues involved in the global response to COVID-19.  The disruption to our families, communities, and institutions has been extraordinary, but witnessing our collective heath care community's remarkable response to the pandemic has been inspirational.  We hope that everyone is staying as safe as possible as we forge ahead to provide quality care while intently engaging in the basic, translational, and clinical research that will inform our future strategies to control the pandemic.
Looking ahead to 2020-2021, the TOA Leadership team (see below) encourages our members to participate in the many activities of the assembly.  These include programming of scientific sessions at the annual International Conference, development of projects and documents that advance the science and clinical practice of lung cancer, development of web-based products and tools to educate providers and patients and providing opportunities within ATS for groups with shared specific interests.  These latter opportunities include the Early Career Professionals Working Group, the Science and Innovation Center, the PhD and Basic & Translational Scientists Working Group, and the newly formed Interventional Pulmonary Advisory Committee. 
Our assembly membership draws from diverse disciplines involved in lung cancer research and clinical care, including pulmonologists, thoracic surgeons, thoracic radiologists, epidemiologists, and clinical and basic science researchers.  We are a young and rapidly growing assembly, with membership steadily increasing over the 6 years since the inception of the TOA. ATS prominence in the field of thoracic oncology has increased through TOA efforts, including an increasing presence at the International Conference, lung cancer-focused document production, publications in ATS sponsored journals, and increased visibility through leadership national and international organizations focused on cancer.
We strongly encourage all TOA members to get involved in assembly activities.  Please feel free to contact any of the Leadership team or indicate your interest through the GET INVOLVED! link on our website. 
Warmest Regards,
Patrick Nana-Sinkam, MD
---
Thoracic Oncology Leadership
| Position | Person | Term |
| --- | --- | --- |
| Assembly Chair | Patrick Nana-Sinkam, MD | 2021-2023 |
| Immediate Past Assembly Chair | Lynn Tanoue, MD | 2021-2022 |
| Planning Committee Chair | Hasmeena Kathuria, MD | 2021-2023 |
| Program Committee Chair | Jed Gorden, MD | 2021-2023 |
| Program Committee Chair-Elect | Nichole T. Tanner, MD, MSCR | 2021-2022 |
| Nominating Committee Chair | Lynn Tanoue, MD | 2020-2021 |
| Early Career Professionals Working Group Chair | Lori Sakoda, PhD | 2020-2022 |
| Early Career Professionals Working Group Co-Chair | Matthew Triplette, MD, MPH | 2021-2022 |
| Web Director | Arjan Flora, MD | 2020-2022 |
| Science and Innovation Center (SIC) Representative | Seyed Moghaddam, MD | 2020-2022 |
| PhD and Basic & Translational Scientists Working Group | Rajkumar Savai, PhD | 2020-2022 |
| Interventional Pulmonary Advisory Group | Lonny Yarmus, DO, MBA | 2020-2022 |