Environmental, Occupational and Population Health
---

---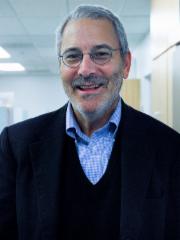 Assembly Chair
Howard Kipen, MD, MPH
Welcome to the Environmental, Occupational and Population Health (EOPH) Assembly Website.  The EOPH Assembly represents a broad range of clinicians, researchers, educators, and public health professionals who are interested in the contribution of environmental or occupational factors to the burden of lung disease.  The Assembly has approximately 500 primary members and 1200 secondary members.  Our membership and focus is global – one-third of our members are international.
Our Assembly welcomes new members who are interested in environmental and occupational health. We also welcome members who focus on epidemiology, toxicology, pulmonary function, and other methodologic fields that are core interests of the EOPH Assembly.  The Assembly leadership especially encourages fellows, young professionals, and international ATS members to get involved in our committees and other activities. We welcome you to attend our annual membership meeting at the ATS and encourage participation in Assembly projects and committees. 
Thank you for your interest in the EOPH Assembly.  Please feel free to send us your ideas, queries, or feedback at eoph@thoracic.org. We look forward to hearing from you and welcome you to join our Assembly activities.
Howard Kipen, MD, MPH
Assembly Chair (2017-2019)
Last Reviewed: April 2019