Sleep and Respiratory Neurobiology (SRN)

Upcoming Events
The Assembly on Sleep and Respiratory Neurobiology (SRN) is pleased to announce its next Journal Club (JC) on November 17, 2014 at 12:00PM EST

Dr. Raj Dedhia from University of Washington will present the article "CPAP, Weight Loss, or Both for Obstructive Sleep Apnea. Julio A. Chirinos, M.D., Ph.D., Indira Gurubhagavatula, M.D., Karen Teff, Ph.D., Daniel J. Rader, M.D., Thomas A. Wadden, Ph.D., Raymond Townsend, M.D., Gary D. Foster, Ph.D., Greg Maislin, M.S., M.A., Hassam Saif, M.D., Preston Broderick, M.A., Jesse Chittams, M.S., Alexandra L. Hanlon, Ph.D., and Allan I. Pack, M.B., Ch.B., Ph.D. N Engl J Med 2014; 370:2265-2275. June 12, 2014.

We will be joined by authors, Drs. Chirinos, Gurubhagavatula, and Pack (University of Pennsylvania), as well as discussion panelists Drs. Safwan Badr and James Rowley (Wayne State University).
We use a web-based platform, which allows real-time discussion both online and on the phone making this an interactive journal club. Please use a landline phone or VoIP for the call.
You will need to register for the webinar in order to participate in the journal club.  Reserve your Webinar seat today at: https://www1.gotomeeting.com/register/156584761
We invite your participation for this session and look forward to another insightful discussion. We currently organize monthly sessions, and welcome your proposals for interesting articles and/or to present. Please contact Drs. Shirin Shafazand or Jonathan Jun with any suggestions/questions.
Shirin Shafazand, MD, MS
Co-Chair Website Committee Journal Club,
ATS Assembly on Sleep and Respiratory Neurobiology (SRN)
sshafazand@med.miami.edu
Jonathan Jun, MD
Co-Chair Website Committee Journal Club,
ATS Assembly on Sleep and Respiratory Neurobiology (SRN)
jjun2@jhmi.edu
---
Latest Events
---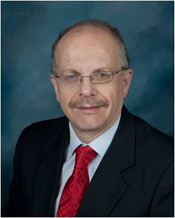 Assembly Chair
Vsevolod (Seva) Polotsky MD, PhD
Welcome to the website of the Assembly on Sleep and Respiratory Neurobiology (SRN). Our Assembly focuses on clinical and research questions associated with sleep, sleep apnea and hypoventilation, respiratory sensation and the control of breathing, intermittent hypoxia and cardiopulmonary and metabolic interactions during sleep. We aim to translate this knowledge into prevention of disease, and improved diagnosis, treatment and patient outcomes.
SRN has a diversity of members from both adult and pediatric spheres, including individuals with a primary clinical focus, researchers and educators. We also have a large and active international membership, that provide unique research and clinical perspectives from around the globe.
The ATS leadership is committed to sleep and actively supports our activities to make sleep one of the three pillars of the society.
---
Overview of the Assembly
As an ATS member you can choose the Sleep Assembly as your primary assembly, or as a secondary assembly.
The SRN Assembly has five standing committees: click here to learn more about the structure of the assembly.
Several important activities of our assembly include:
Monthly Sleep Fragments feature on our website where you can check your sleep study acumen on a monthly basis.
A Journal club scheduled monthly where high impact and important publications in the field of sleep medicine are presented and discussed by the authors and leaders in the field.
We actively welcome the involvement of our trainees, new fellows and young investigators who are the future of our research and clinical sleep community. We encourage all young investigators to apply for:
the James B. Skatrud New Investigator Award, awarded each year to the new investigator whose career accomplishments to date show future promise of continued excellence in advancing the field and
the number of travel awards offered each year to the International Conference.
Interested in joining the SRN Assembly?
Click here and update your member record today
---
Do you have any Comments, Ideas, Suggestions or Questions for the SRN?
Please contact us at srn@thoracic.org. We look forward to hearing from you and welcoming you at our Assembly Meeting.