PEDS/ SRN Carole L. Marcus Outstanding Achievement Award
---
Meet the 2022 Winner:
Rene G. Cortese, PhD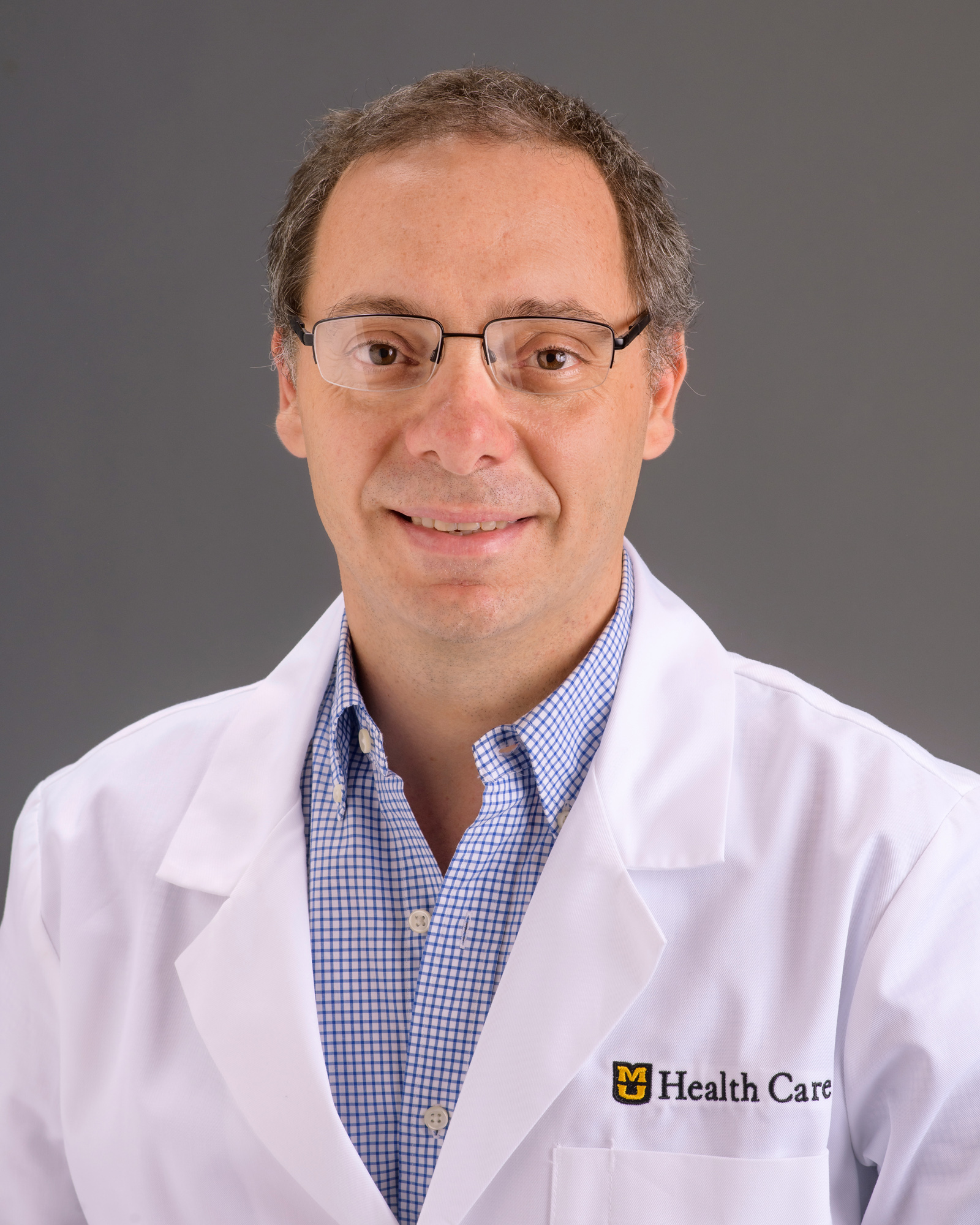 Rene G. Cortese is an Assistant Professor at the Department of Child Health with a joint appointment with the Department of Obstetrics, Gynecology and Women's Health at the School of Medicine of the University of Missouri. Dr. Cortese holds MSc from the University of Buenos Aires, Argentina, a PhD in Molecular Genetics from the University of Bonn, Germany and has conducted his postdoctoral training at the Center for Addictions and Mental Health in Toronto, Canada. He previously held a faculty position at the University of Chicago and is a faculty member at the University of Missouri since 2019. He is a member of the ATS since 2015 and a member of the Assemblies on Pediatrics (PEDS) and Sleep and Respiratory Neurobiology (SRN). He serves in the Program Committee (2015, and 2020-Present).
A trained epigeneticist, Dr. Cortese's research is focused in understanding the epigenomic phenomena affected by Sleep Disordered Breathing and their associated morbidities, with special emphasis in pediatric Obstructive Sleep Apnea. Dr. Cortese research includes phenotypic, gene expression and epigenomic profiling upon exposure to intermittent hypoxia (IH) and sleep fragmentation (SF) in animal models of OSA, leading to alterations in the metabolism (i.e., metabolic syndrome and obesity), cardiovascular system (i.e., atherosclerosis), immune function (i.e., pro-inflammatory activation) and age acceleration through epigenetic mechanisms and single-cell heterogeneity. Furthermore, using comprehensive epigenomic profiling in offspring of mothers exposed to SF and IH, he investigates the putative effects of late-gestational OSA (LG-OSA) in the epigenome of the offspring leading to long term phenotypic alterations (i.e., obesogenic phenotypes and metabolic syndrome). His research also includes epigenetic profiles of OSA patients in DNA isolated from blood monocytes, as well as circulating DNA isolated in plasma. By applying such low-invasive approaches, epigenome-profiling provides candidate biomarkers to monitor the progression of the disease, as well as to predict the effectiveness of the treatment (i.e., before and after continuous positive air pressure (CPAP)). Dr. Cortese serves as editorial board member and ad hoc reviewer in several scientific journals.
---
Description:

This award is intended to recognize the career accomplishments in the area of  pediatric sleep and respiratory neurobiology. This encompasses the areas of control of breathing, sleep mechanisms, and sleep-disordered breathing from a developmental standpoint, among infants, children, or adolescents. This may include research at the basic, translational, clinical, or population level, teaching, clinical care and/or development of new clinical programs to advance the care of children with sleep and breathing disorders. The award is intended to recognize a new investigator who is beyond formal training, but not yet fully established. It is not intended for well-established investigators. It is also not intended as recognition for a single project, but rather for overall accomplishments and future potential.
This award will be presented at the ATS International Conference. The awardee is expected to be present at the conference in order to receive the award, along with an honorarium of US $500. Eligible applicants should be members of the ATS. 
Criteria:
The candidate must be a member of the ATS and hold a faculty appointment at a rank not higher than Assistant Professor (or equivalent).
At least one nominating letter from a senior faculty person that details the candidate's achievements and his/her contribution to the field of pediatric sleep and respiratory neurobiology
The nominee's curriculum vitae.
Copies of any relevant publications.
---

Contributions to the PEDS/ SRN Carole L. Marcus Award
Click here to contribute to the Carole L. Marcus Award. When making a contribution to the Foundation Contribution form, there's a "Tribute/Memorial Gifts" dropdown option. Click on that option to make a gift "in memory of" Carole L. Marcus. In the box write in "Carole L. Marcus."  Contributions should also be designated to the SRN or PEDS Assembly.
---
2021 - Christopher Cielo, DO
2020 - David F. Smith, MD, PhD
2019 - Hui-Leng Tan, MBBS
2018 - Ignacio E. Tapia, MD