Working Group
---
The Sleep and Respiratory Neurobiology (SRN) Early Career Professionals Working Group (ECP WG) is here to help research (PhD), clinical trainees and junior faculty gain exposure to the ATS, particularly in the field of sleep. We have several ongoing activities that are designed to engage early career individuals.
Managing Inpatient and Outpatient Sleep Services
Day:  Thursday
Date/time:  Nov. 3 at 7 p.m. EDT
Duration:  One hour
Activity Type:  Happy hour/panel discussion
Assembly: Sleep & Respiratory Neurobiology (SRN)
Brief Description:  This panel discussion will serve as forum for informal discussions where attendees will have the opportunity to ask questions about advancing careers and interests in sleep.
Register here  
Sleep Matters Blog: 
The SRN ECP WG sponsors an ongoing blog related to sleep medicine, including the latest news, research, and opportunities within the sleep medicine field.
https://www.thoracic.org/members/assemblies/assemblies/srn/sleep-matters/
Mentoring Program:
The SRN Assembly has an annual program that pairs early to mid-career professionals with senior mentors. Mentors and Mentees connect in person at the ATS Conference, these interactions provide a great opportunity to network, collaborate, discuss career strategies, and gain a greater understanding of the field. Mentees and mentors at all stages of their career are welcome to join.
https://www.thoracic.org/members/assemblies/assemblies/srn/mentoring-program/
Apprenticeship Program:
The goal of this program is to place one trainee or early career professional each within the Programming and Planning Committees of the SRN Assembly. Under the mentorship of a committee member, apprentices will get a 'behind the scenes' look at the operations of the SRN Assembly while developing skills for evaluation of committee applications and development of committee projects, as they help in guiding the future of ATS.
https://www.thoracic.org/members/assemblies/ats-apprenticeship-programs.php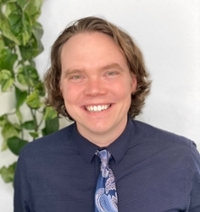 Lucas Donovan, MD, MS 
SRN ECP Working Group Chair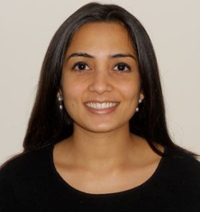 Vaishnavi Kundel, MD
SRN ECP Working Group Co-Chair
If you would like to join to the SRN ECP WG or have any questions, please email Lucas Donovan ldonovan@uw.edu and Vaishnavi Kundel Vaishnavi.kundel@mssm.edu