Clinical Trial Readiness
---

Welcome Message
Thank you for joining us at the American Thoracic Society (ATS) lung disease week. This week (November 6 – 12) is focused on the concept of clinical trial readiness.
Clinical trials are essential to evaluate and develop new treatments. In order to ensure maximal patient benefit, it is imperative that the science can move seamlessly from bench to bedside with efficient clinical trial conduct of promising therapies. Clinical trial readiness refers to the state of having validated clinical research tools and knowledge of the natural history of underlying diseases that are necessary for the design of efficient clinical trials.
While clinical trial readiness is important for all disease states, it is especially important in the context of rare disorders. The study of rare diseases presents multiple unique challenges, with the key ones being:
Geographically diverse, low prevalence patient populations with significant transportation and cost challenges
Lack of well-characterized patient cohorts sustained over time to define disease progression and promote trial readiness
Requirement for clinical research contracts between multiple clinical centers which must be renewed annually, leading to unnecessary expenses and inefficiencies
Lack of racial and ethnic diversity in the clinical research patient population, likely driven by inadequate access to health care resources
Nishant Gupta, MD
Assistant Professor of Medicine
Director, Interstitial Lung Diseases Center, Divisions of Pulmonary, Critical Care, and Sleep Medicine
University of Cincinatti

Kari Rosbeck
President & Chief Executive Officer
TSC Alliance
Immediate Past Chair, ATS Public Advisory Roundtable

Donna Appell
Founder & Executive Director
HPS Network
Chair-Elect, ATS Public Advisory Roundtable
 ATS Lack of Disease Clinical Trial Readiness Week Partners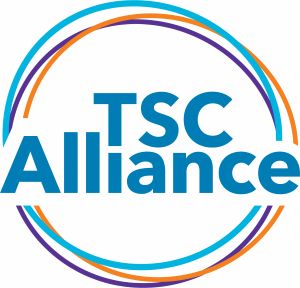 Formed in 1974 by four mothers, the TSC Alliance is dedicated to finding a cure for Tuberous Sclerosis Complex (TSC) while improving the lives of those affected.

The mission of the Hermansky-Pudlak Syndrome Network is to gather and disseminate information, to promote awareness and research, and to provide support to our members. This keeps us actively developing educational materials, pamphlets, slides, and articles to help both families and professionals understand the needs created by this syndrome. We maintain a client registry to assist with networking individuals, with each other and with medical research.