Lack of Disease Recognition & Understanding
---

Welcome Message
Thank you for joining us at the American Thoracic Society (ATS) Lung Disease Week. This week (March 20th – 26th) is focused on lack of disease recognition and understanding.
Lung disease is one of the most common medical conditions globally with more than 500 million people in the world having a chronic respiratory disease. Early detection of respiratory signs and symptoms is important to correctly diagnose and treat respiratory disease. Patients may not recognize or appreciate the potential impact of respiratory signs and symptoms and may not understand and recognize that they have a lung disease. This can lead to a delay in diagnosis. It is important for patients to pay attention to any respiratory signs and symptoms they might experience and seek early medical care. Delaying care may allow respiratory disease to advance.
The ATS has focused efforts and research to improve access to information about lung disease to help patients better understand their lung disease. We hope that during this year's focus on better understanding lung disease, we can raise awareness about this important topic among patients, their families and health care professionals alike.
Kathleen Oare Lindell, PhD, RN, ATSF, FAAN
Associate Professor
Mary Swain Endowed Chair in Palliative Care Health
College of Nursing
Medical University of South Carolina

Michele Manion
Founder & Executive Director
PCD Foundation
Chair, ATS Public Advisory Roundtable

Siri Vaeth
Executive Director
Cystic Fibrosis Research Institute
Member, ATS Public Advisory Roundtable
 ATS Lack of Disease Recognition & Understanding Week Partners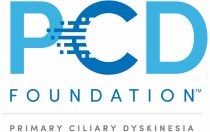 The Primary Ciliary Dyskinesia Foundation is a not-for-profit 501(c)(3) patient advocacy foundation for individuals with inherited ciliary disorders and their caregivers. As a patient-focused organization, the PCDF's mission is to provide the leadership and resources needed to support increased research, accelerated diagnosis, improved health and, ultimately, a cure for primary ciliary dyskinesia.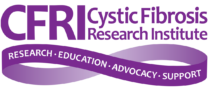 Cystic Fibrosis Research Institute. (CFRI) was formed in 1975 by a group of parents whose children were not expected to survive their teen years. Our mission is to fund research, provide educational and personal support and spread awareness of cystic fibrosis (CF), a life-threatening genetic disease. Our vision is Inform, engage and empower the cystic fibrosis community to reach the highest possible quality of life, as we work towards a cure.