Research Core Training Webinar / Podcast Series
---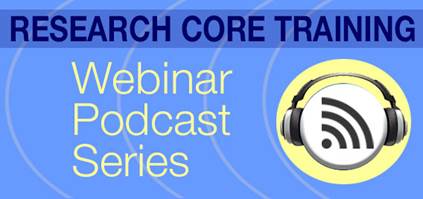 Episode One: How to Make the Most of Your Research Mentor
Do you feel that your mentor should be doing a little more to help your career? Do you worry that you are not making the most of your mentor? If so, click here on this RCT webinar – "How to Make the Most of Your Research Mentor" and learn how three successful researchers describe their journey to success and how you can optimize your relationship with your mentor!
Date: November 13, 2017
Time: 4:00 – 5:00pm ET (3:00 – 4:00pm CT)
Moderator: Mai ElMallah, MD
Speaker: Monica Kraft, MD
Mid-Level Speaker: Michael Calik, PhD
Junior Faculty: Mark Hepokoski, MD
*If you are unable to play the audio please click here to download the file.