ITS/MECOR Awardees
---
2020 International Trainee Scholarship and MECOR Awardees
ITS/MECOR Virtual Presentations
Please join us for virtual presentations of the ITS and MECOR awardee abstracts.
Session 1: June 23, 9:00 AM-12:30 PM ET US
Session Recording: https://thoracic.zoom.us/rec/play/6Z0qf-us_2g3GNDGtwSDBvR4W9W1J6us0yhMq6Zcz07hAHlWMFChYLQbMbGvgw7KfVW5LZuvfo6oPXZ5?startTime=1592914995000
Session 2: June 24, 8:00 PM-9:30 PM ET US
Session Recording: https://thoracic.zoom.us/rec/share/ysotJIvWxkpIZq_d2W_-A6d-B53PX6a80yRKqKUPz05pm4E-9Qhzk4mkhTPPuPki?startTime=1593041419000
ITS Awardees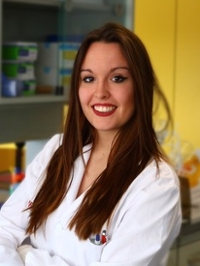 Andrea Zapater is a biotechnologist at the University of Lleida. Zapater has a Master's in tissue engineering and advanced therapies from the University of Granada and is currently pursuing a PhD in precision medicine in chronic diseases.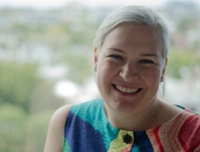 Angela Burge is a physiotherapist and research fellow at Monash University/Alfred Health (Melbourne, Australia). Research interests include health economics and maximising pulmonary rehabilitation delivery. This work was the first application of the most commonly used technique for contingent valuation for treatment location (home or centre-based pulmonary rehabilitation) in people with COPD.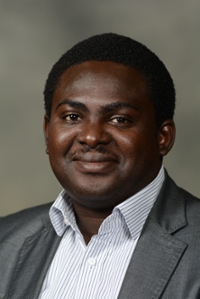 A Family Physician with interest in Lung Health and air pollution, Babatunde Awokola is a Fellow of the American Thoracic Society, and an active member of PATS, ERS, ACCP and the Union. He is currently a part-time Consultant with the Medical Research Council Gambia Unit at the LSHTM, while working on his PhD in Global Health with LSTM.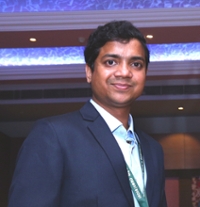 Mr. Bijay Ranjan Pattnaik is a Scientist at AIIMS, New Delhi in an ICMR funded centre for advanced research and excellence. He completed postgraduate in Applied Microbiology (2011) and is on the verge of completing a PhD at AIIMS. He is passionate about the clinical application of Breathomics in Respiratory Diseases.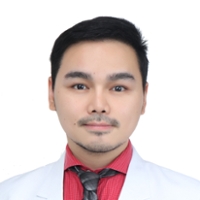 Dr. Blake Warren Ang received his medical degree from Cebu Institute of Medicine in 2012. Presently, he is a senior pulmonary medicine fellow at the University of the Philippines - Philippine General Hospital. Interests and advocacies include smoking cessation, lung cancer diagnostics and interventions, and interstitial lung diseases.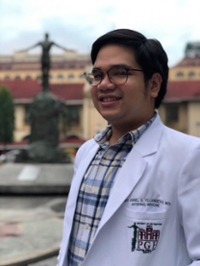 Cary Amiel G. Villanueva, MD is an Integrated Liberal Arts and Medicine (INTARMED) program alumnus from the University of the Philippines College of Medicine. A senior internal medicine resident at the Philippine General Hospital, Amiel aspires to pursue pulmonary and critical care medicine. He enjoys #MedTwitter, evidence-based medicine and bioethics.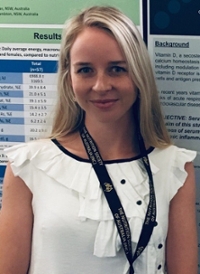 Cherry Thompson, a 3rd year PhD candidate from the University of Newcastle Australia, is currently studying pharmacotherapy use and bronchodilator response in obese patients with asthma. Her project also involves investigating the effect of macronutrients on bronchodilator response in obese adults with asthma.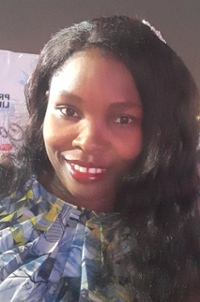 Chizalu Ifeyinwa Ndukwu, MBBS, FMCPAED, Senior lecturer, Nnamdi Azikiwe University, Awka/ Consultant Paediatrician. Nnamdi Azikiwe University Teaching Hospital, Nnewi. Ardent researcher and peer reviewer, ATS MECOR graduate, Management team lead for Paediatric Asthma and complicated Paediatric Community Acquired Pneumonia. Invited Faculty at short trainings on respiratory investigations and allergy. Recipient of ATS small grants award (2016) and winner of travel awards (International Trainee Scholarship and MECOR Graduate Scholarship Awards).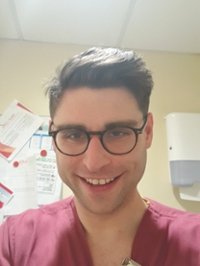 Dominic Marshall is an Academic Clinical Fellow at the National Heart and Lung Institute and internal medicine trainee at St Thomas' Hospital in London. His research involves using machine learning techniques to analyse intensive care and respiratory databases in addition to epidemiological work describing trends in mortality from respiratory disease.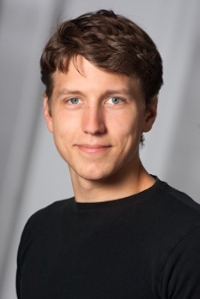 Dominik Leitz: 06/19 – Present, Physician at the Department of Pediatric Pneumology and Immunology, Charité Universitätsmedizin Berlin. 06/15 – 05/19, Scientific staff at the department of translational pulmonology, Translational Lung Research Center (TLRC), University of Heidelberg. 10/08 – 05/15, Medical studies at the Ruprechts-Karls-University, Heidelberg.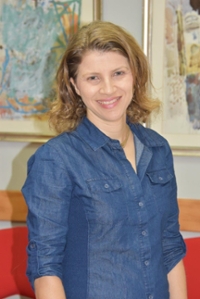 Dr. Einat Fireman is a researcher physician with clinical skills and scientific enthusiasm. She is a graduate of Technion Medicine Faculty, Internal Medicine specialist, a Pulmonology fellow and currently completes her PhD research: "Ultrafine particles as a biomarker of airways inflammation" which grants her the ISIM Excellent scientific publication award in 2015.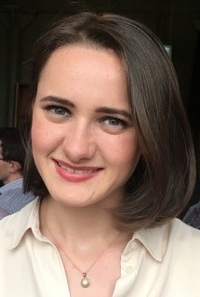 Eleanor Gallagher MB BAO BCh. Trainee on the Medical Scheme in Royal College of Physicians Ireland, having completed internship in St James's University Hospital Dublin. Graduate of Trinity College Dublin, with a Foundation Scholarship, Connolly Norman Medal, Meath Medal and Dr Jack Flanagan Medal. Completed the Endocrinology and Metabolism Clerkship in Northwestern Memorial Hospital, Chicago in 2018.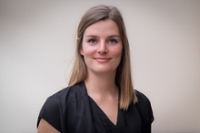 Eline Lauwers started her PhD trajectory in 2017 at the Laboratory for Experimental Medicine and Pediatrics at the University of Antwerp. Her research explores novel outcome measures for the evaluation of respiratory therapy in children with obstructive lung diseases. More specifically, she focuses on digital auscultation and functional respiratory imaging.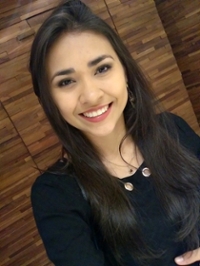 Elizabeth Willott Pereira is a Physiotherapist (Universidade do Estado do Pará/PA). Specialized in Respiratory Phisiotherapy (Universidade de São Paulo). Assistant physiotherapist at Hospital Alemão Oswaldo Cruz(SP) and Hospital das Clínicas da Faculdade de Medicina da Universidade de São Paulo. Pós-graduate (PhD Student) in Pneumology (Universidade de São Paulo).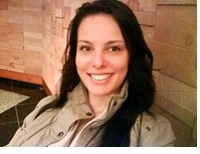 Flávia Caruso is a physiotherapist, specialist in Cardiopulmonary Physiotherapy and in Exercise Physiology. Performed direct doctorate degree with a sandwich period at the University of Illinois at Chicago (UIC). Currently I do post doctorate in Cardiopulmonary Physiotherapy at UFSCar (BRAZIL).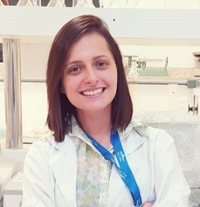 Gisele Camargo Rodrigues, 27, Brazilian, physiotherapist graduated by Federal University of São Paulo. Currently, a Master researcher in Medical Clinic at the Laboratory of Pulmonar Investigation, Federal University Rio de Janeiro. Her research in structural properties of diaphragm in obesity conditions received the ITS award.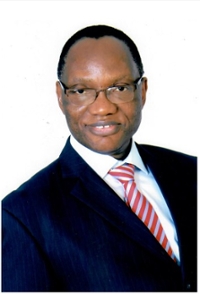 Dr. Gregory Erhabor is a Consultant Chest Physician and a Professor of Medicine at the Obafemi Awolowo University/Obafemi Awolowo University Teaching Hospital, Ile-Ife. He has published over 120 articles in peer reviewed national and international journals and has published books on Asthma, Tuberculosis, COPD and Pulmonary function tests.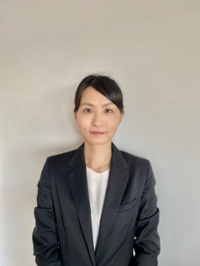 Haruna Kitazawa, MD is a PhD student in Graduate School of Comprehensive Human Sciences at the University of Tsukuba, Japan. Kitazawa received an MD degree from Chiba University, Japan. Their major research area is pulmonary medicine, especially genetic studies of asthma and COPD.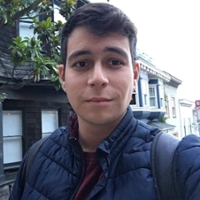 Héctor Rodríguez Pérez is a Bioinformatics PhD student at Universidad de La Laguna in Tenerife (Spain). He is on his second year and his work is focused in the use of multiomics and computational techniques to improve sepsis prognosis.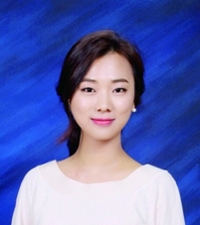 Dr. Heonjeong Oh, MD is currently a 3rd year Otorhinolaryngology resident at the Seoul National University Hospital in Seoul, Korea. She received her BSc in Biological Sciences from Korea Advanced Institute of Science and Technology (KAIST), and her MD from Seoul National University College of Medicine.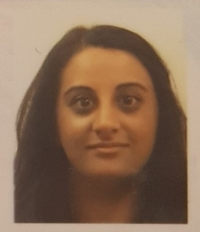 Dr. Jagdeep Sahota: "I am a clinical research fellow at University College London. I am particularly interested in the mechanisms of lung injury and repair in idiopathic pulmonary fibrosis. My PhD is investigating the role of Mucin 5B in the pathogenesis of this disease and identifying possible biomarkers for prognostication."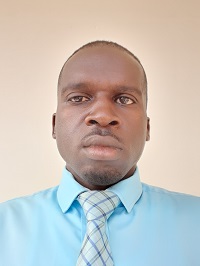 Dr. Sibomana Jean Pierre is a 2017 ATS Global scholar program award-winner, clinician, teacher and researcher from University Teaching Hospital of Butare Rwanda. He developed cardiac disease registry at his hospital, which has led to several research projects, before joining Pulmonary and critical care fellowship training program in Ethiopia.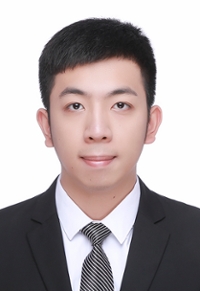 Jiajun Deng, Postgraduate of Tongji University School of Medicine, Department of Thoracic Surgery in Shanghai Pulmonary Hospital. Research interest in minimally invasive thoracic surgery and the application of AI in precision medicine for thoracic disease diagnosis, treatment response prediction, and malignancy prognosis evaluation.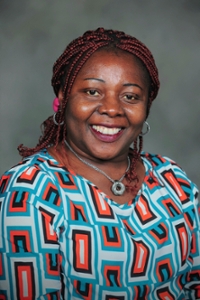 Joy N. Eze is a Senior Lecturer/Paediatrician in  the College of Medicine, University of Nigeria; with interest in  Paediatric Pulmonology. She is the ATS MECOR 2019 'Best in Show' awardee for best abstract at the International Scholars Poster Colloquium. She is an International Trainee Scholarship Awardee for ATS 2020.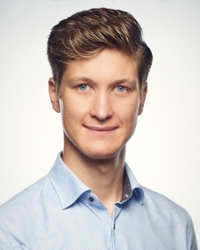 Justin Uphus: "I was born in 1997 in Bonn, Germany. After my A-levels in 2016, I pursued my dream of studying medicine. Now in the third year, I am glad to be a research fellow in Prof. Lang's research group. My major interest is pulmonary hypertension in clinical and vascular biological aspects."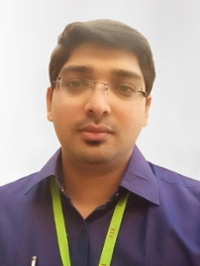 Mr. Kanth Swaroop Vanka, is a PhD student at The University of Newcastle, Australia. His research focuses in characterisation of PM10 and its effect on respiratory health using novel mouse models. He holds a Bachelor's and Master's degree in Biotechnology with 8 years of research experience with several publications in reputed journals.
Dr. Kritsaporn Sujjavorakul is a pediatric critical care fellow at King Chulalongkorn Memorial Hospital and a PhD student in international programs in clinical sciences at Chulalongkorn University. In 2011, he was named a Prince Mahidol Award Youth Program Scholar. In his spare time, Dr. Sujjavorakul is a semiprofessional photographer.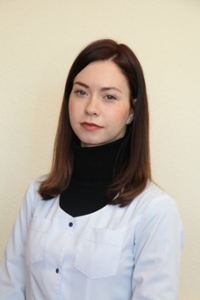 Kseniia Suska is a young medical doctor and a scientist from Ukraine. Now she is a PhD student at Dnipropetrovsk Medical Academy where studies bronchiectasis in patients of the industrial region.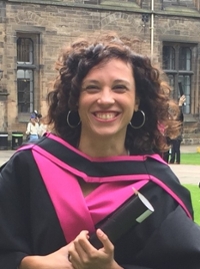 Laura Ciuffreda was awarded with her PhD at the University of Glasgow in 2019. She is now a Postdoctoral researcher at the Hospital Universitario N.S. de Candelaria in Tenerife (Spain) working on projects focused on the application of third-generation sequencing technologies in the study of lung microbiome in sepsis patients.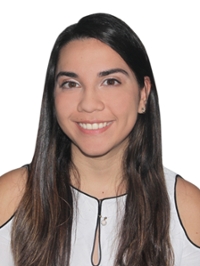 Laura Victoria: "I am from Bogotá, Colombia and obtained my medical degree at Pontificia Universidad Javeriana in 2018. I have a special interest in public health and infection pulmonary diseases. I have been working over a year in a research center focus on Mycobacterial diseases and antimicrobial resistance."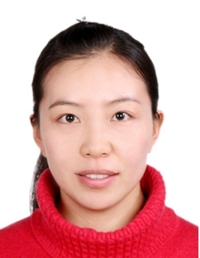 Lin Zhao, master's degree, associate chief physician, deputy director of the Department of Respiratory Medicine, lecturer of Jining Medical University. Engaged in clinical, teaching and research work of respiratory medicine more than 10 years. Professional expertise: diagnosis and treatment of early-stage lung cancer and pulmonary nodules.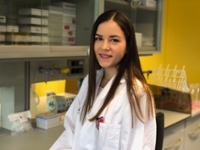 Lucía Pinilla, born on December 9th, 1996 in Zaragoza. Graduated in biotechnology by the University of Lleida, with a Master's Degree in Biomedical Research from the same University. Currently studying my PhD with Dr. Ferran Barbé in the group "Translational Research in Respiratory Medicine", at the Biomedical Research Institute of Lleida.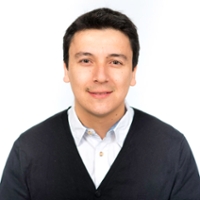 Felipe Damiani is a physio/respiratory therapist with a master's degree in epidemiology and is now completing his PhD. He holds several diplomas in evidence-based medicine and ventilatory therapy and has a keen research interest in acute respiratory failure, mechanical ventilation and patient-ventilator asynchronies.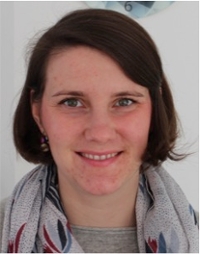 Mareike Lehmann: "I am a molecular biologist and PhD by training and interested in translational lung research. I am a Projectleader at the Comprehensive Pneumology Center in Munich studying the relationship of cellular aging mechanisms in epithelial cells and chronic lung diseases such as IPF and COPD."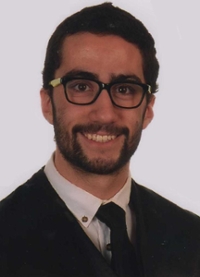 Miquel de Homdedeu is a predoctoral student from Barcelona, Spain. Working within the Pulmonology department at Vall d'Hebron Hospital, his research aims to study how air pollution interacts with the immune system and the pathophysiology of asthma.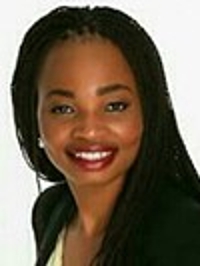 Dr. Phindile Gina is a specialist physician in internal medicine and respiratory fellow at Groote Schuur Hospital/University of Cape Town. She is currently finishing her PhD, where she is studying the role of autophagy in pulmonary mycobacterial host immune response.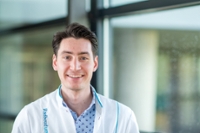 Roeland Stolk is an internal medicine resident and a PhD candidate in Arnhem and Nijmegen, The Netherlands. He is focused on vasopressor use, exploring the immunologic properties and their role in the dysregulated immune response in sepsis, in a translational manner. His wife is an internist as well.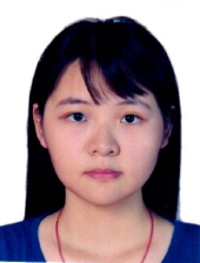 Rui Chen is currently a PhD student of Respiratory Medicine at the University of Hong Kong. She obtained her MRes (Distinction) in Systems and Synthetic Biology from Imperial College London, UK. Her work focuses specifically on cigarette smoke-induced airway inflammation, mucus hypersecretion, ER stress and mitochondrial dysfunction.
Saima Firdous Rehman: "I am PhD student at The University of Newcastle, Australia. My research focuses on understanding the molecular basics of chronic respiratory diseases through using Multi-Omics approaches. I am investigating the gut microbiome in human COPD patients. This is to identify new drivers of disease with advance systems biology and integrative bioinformatics techniques."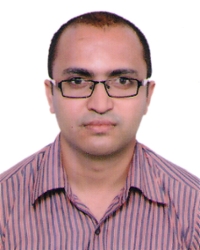 Dr. Shankar Baral is a resident Fellow doing his DM in NAMS, Kathmandu, Nepal. He obtained his MBBS and MD-Internal Medicine degree from MCOMS, Nepal. He also served as a Clinical Lecturer in GMC, Nepal for 3 years. He has keen interest in the field of infectious diseases especially Tuberculosis.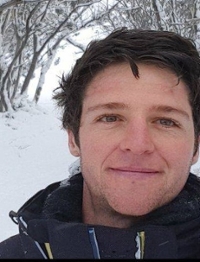 Shaun Eslick is a dietitian and PhD candidate in Nutritional Biochemistry advancing his knowledge and expertise in the fields of nutrition, obesity, inflammation and asthma as a member of the nutrition team at the Priority Research Centre for Healthy Lungs at the Hunter Medical Research Institute in Newcastle, Australia.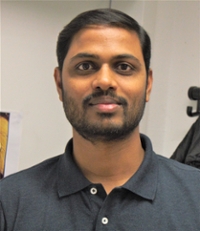 Sreenath Reddy Nayakanti: "I graduated from University of Giessen with a master's degree in Biotechnology. Currently, a third year PhD student in Pullamsetti Lab at Max Planck Institute for Heart and Lung Research, Germany. My research mainly focusses on understanding the molecular mechanisms involved in right heart remodelling and identifying a therapeutic target."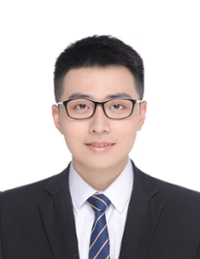 Weiyan Sun, Doctor of Medicine. A clinical trainee affiliated with department of thoracic surgery, Shanghai Pulmonary Hospital, China. Main research: surgical treatment of early-staged lung cancer, tissue-engineered trachea, and 3D-printing technology applied in thoracic surgery.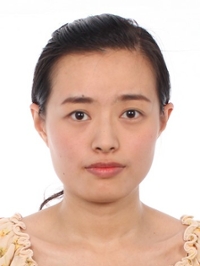 Xufei Du is a PhD candidate studying respiratory diseases at Zhejiang University, and a graduate researcher in the Key Laboratory of Respiratory Disease of Zhejiang Province, China. Her current research focuses on the contribution of eosinophils in the pathogenesis of chronic airway diseases.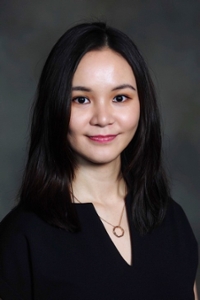 Ying Ying Tan: "I am a final year PhD candidate at Imperial College London, UK, investigating the role of circulating microvesicles in acute pulmonary vascular inflammation. I am particularly interested in the complex immunological interactions between monocytes and neutrophils during inflammation and the pathophysiology of sepsis-induced indirect acute lung injury."
MECOR Awardees
Adaeze Ayuk is from Nigeria and is a female consultant pediatrician, pediatric pulmonologist and a senior lecturer. Her MSc dissertation at the University of Cape Town South Africa, won a distinction. She is a recipient of the ATS small grants award and the young investigators research award of CIPP.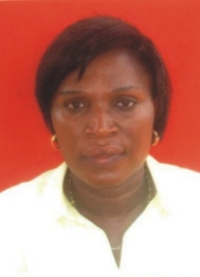 Adesuwa Queen Aigbokhaode, MBBS, MPH, FMCPH. Public Health Physician (Occupational and Environmental Medicine), Federal Medical Centre, Asaba, Nigeria. Recipient, 2015 MECOR Research Grant. Affiliated to American Thoracic Society, International Epidemiological Association, Epidemiological Society of Nigeria, Association of Public Health Physicians of Nigeria. Attended, PATS MECOR Levels 1,2 and 3.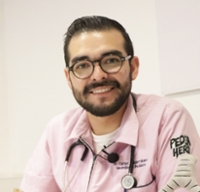 Carlos Guzmán Valderrábano is an Associate Physician and researcher of the National Institute of Respiratory Diseases in Mexico. He graduated as a Pediatric Pulmonologist and completed a fellowship in Respiratory Physiology. He is currently studying a Master's Degree and his research topics are related to lung function in children.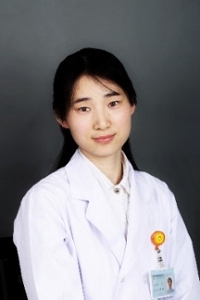 Dr. Fen Dong is a clinical researcher in China-Japan Friendship Hospital, Beijing China. She works with pulmonologists for respiratory diseases studies and completes ATS MECOR courses, enabling her to help clinicians with medical research. Hopefully, collaboration with pulmonologists and commitment into respiratory diseases studies could benefit patients and improve their outcomes.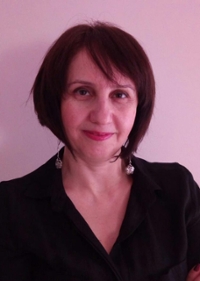 Pervin Korkmaz Ekren: "I work as pulmonary physician in intensive care unit at Ege University School of Medicine. I am a member of heart-lung transplantation team. My other interests are issues in respiratory infection, and cystic fibrosis. I attended MECOR project and completed level 3."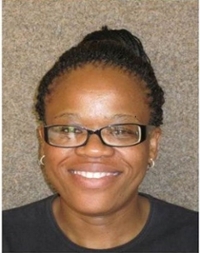 Professor Refiloe Masekela, MD, PhD is a Paediatric Pulmonologist and Head of Department of Paediatrics and Child Health, at the University of KwaZulu Natal, Durban South Africa. She is the Vice-Chair of the Pan African Thoracic Society and co-Director of the PATS-MECOR program. Her research interest in asthma and chronic lung disease in African children.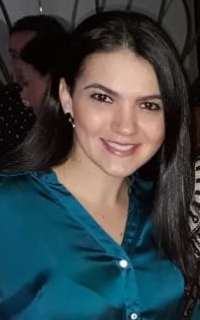 Sangia Freire Nasser Barbosa da Silva, Physiotherapist (Universidade Católica de Santos/SP). Specialized in Intensive Care and Hospital Physiotherapy (Universidade Federal de São Paulo). Specialist in Physiotherapy in Intensive Care (ASSOBRAFIR/COFFITO). Assistant physiotherapist and coordinator of the department of Physiotherapy at Irmandade Santa Casa de Misericórdia de Santos. Pós- graduate (Doctorate) in Pneumology (Universidade de São Paulo).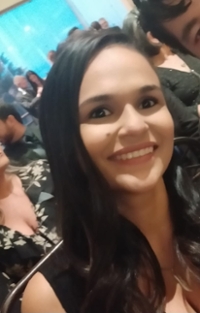 Sara Silva Herculano, graduated in physiotherapy with specialization in cardiorespiratory physiotherapy in an intensive care unit. Currently a doctoral student at sleep laboratory of the Instituto do Coração, Faculty of Medicine, University of São Paulo - Brazil.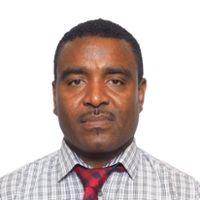 Dr. Tarig Ahmed Zobair: "I am an internal medicine physician (MD), currently a pulmonology fellow at Groote Schuur Hospital and University of Cape Town, South Africa. During my training program I managed to publish in different areas. Had Poster presentation at ATS 2019 and won a 2020 MECOR Award."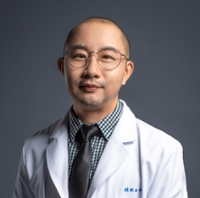 Xin Zhang, MD, PhD, Postdoc Fellow Pneumology Group, Department of Integrated Traditional Chinese and Western Medicine, Clinical Research Center for Respiratory Disease, West China Hospital, Sichuan University, Chengdu 610041, P. R. China. Research interests: chronic airway disease; asthma; COPD.
Mariana Mutinda
Nur Mohamed Ali