Assembly on Allergy, Immunology & Inflammation Early Career Achievement Award
---
Meet the 2022 Winner:

Eric Douglas Morrell, MD, MA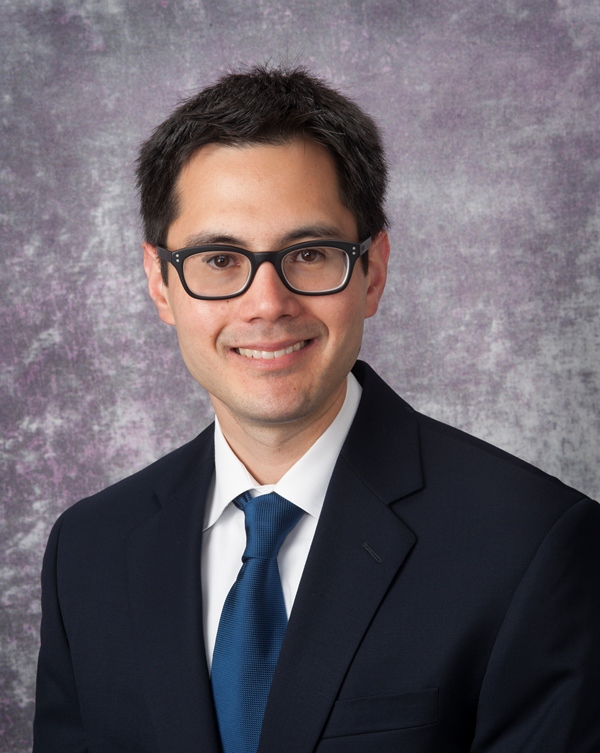 Eric D. Morrell is an Assistant Professor in the Division of Pulmonary, Critical Care, and Sleep Medicine at the University of Washington.  Dr. Morrell's research focuses on understanding the alveolar innate immune mechanisms that contribute to acute injury, repair, and clinical outcomes.  His work integrates a broad range of molecular and epidemiologic approaches.  Specifically, his work has identified novel alveolar macrophage phenotypes that are associated with key clinical outcomes using transcriptional and single-cell methods.  In addition to his translational research in ARDS, Dr. Morrell directs the University of Washington's Lung Transplant Biorepository, serves on the Early Career Group at the American Journal of Respiratory Cell and Molecular Biology, and is a site PI for several multi-center observational and interventional studies in lung transplant, ARDS, and COVID-19.  Dr. Morrell's clinical focus is critical care and lung transplant medicine. 
---
Description:
This award recognizes junior faculty (see below) with exemplary achievements in a scientific area of the AII Assembly who demonstrates clear promise for a future of sustained productivity.  There is a single award given out per year in which the awardee will receive a framed certificate and make a 5-minute presentation of their work at the Assembly Membership Meeting. There is no monetary award for this recognition.

Qualifications:
The awardee must be a Primary or Secondary AII member.
The awardee must be an Instructor level or Assistant Professor level (or equivalent) at the time of nomination.
Limited to nominees that are ≤ 12 years from terminal doctoral degree (PhDs) or completion of medical fellowship training (MDs or MD/PhDs).  Individual waivers of time rule will require a written statement as to the reason for waiver and will be considered on a case by case basis.
Previous awardees are not eligible for the same award.
Nominations:
Nominations will come from AII Primary or Secondary Assembly members.
Submit a completed nomination form summarizing what the nominee has contributed to impact their field thus far and why you believe they demonstrate clear promise for ongoing productivity/achievement.
Upload the nominee's NIH Biosketch or equivalent research or achievement CV which is limited to 5 pages. Please make sure that this reflects all of the activities noted on the nomination form.

---
2021 - Rachel G. Scheraga, MD
2020 -  Stephanie Christenson, MD, MS
2019 - Megan Ballinger, PhD
2018 - Yvonne J. Huang, MD
2017 - Robert P. Dickson, MD
2016 - Christine M Freeman, PhD
2015 – Amit Gagger, MD, PhD
2014 - Rachel L. Zemans, MD