Assembly on Allergy, Immunology & Inflammation Early Career Achievement Award
---
2021 Winner - Rachel G. Scheraga, MD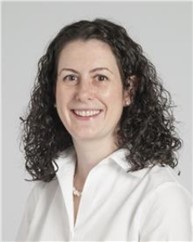 Dr. Scheraga (Cleveland Clinic Lerner Research Institute, Cleveland, OH) has opened up a heretofore unstudied field. She identified the signaling pathway and defined the role of mechanosensitivity, to physiological range matrix stiffness, on key macrophage functions and phenotype. She identified that the cation channel, TRPV4, mediates the integration of the stiffness response signal with that of LPS to enhance macrophages phagocytosis, and alter cytokine production, and further, that this response is signaled through a MAPK switch (Scheraga et al, J Immunol. 2016 and 2020). Her work was extended to an in vivo of model where she demonstrated the role of TRPV4 in bacterial clearance and cytokine secretion in P. aeruginosa pneumonia-associated lung injury (Scheraga et al, J Immunol. 2020). In addition to her roles as a highly trained intensivist in the medical ICU, and her service to the ATS, her compelling research work sheds new light on the pathogenesis of infectious-associated acute respiratory distress syndrome (ARDS).
---
Description:
This award recognizes junior faculty (see below) with exemplary achievements in a scientific area of the AII Assembly who demonstrates clear promise for a future of sustained productivity.  There is a single award given out per year in which the awardee will receive a framed certificate and make a 5-minute presentation of their work at the Assembly Membership Meeting. There is no monetary award for this recognition.

Qualifications:
The awardee must be a Primary or Secondary AII member.
The awardee must be an Instructor level or Assistant Professor level (or equivalent) at the time of nomination.
Limited to nominees that are ≤ 10 years from terminal doctoral degree (PhDs) or completion of medical fellowship training (MDs or MD/PhDs).  Individual waivers of time rule will require a written statement as to the reason for waiver and will be considered on a case by case basis.
Previous awardees are not eligible for the same award.
Nominations:
Nominations will come from AII Primary or Secondary Assembly members.
Submit a completed nomination form summarizing what the nominee has contributed to impact their field thus far and why you believe they demonstrate clear promise for ongoing productivity/achievement.
Upload the nominee's NIH Biosketch or equivalent research CV, limit 5 pages – please make sure that this reflects all of the activities noted on the nomination form.
---
Past Recipients of the Assembly on Allergy, Immunology & Inflammation Early Career Achievement Award:
2020 -  Stephanie Christenson, MD, MS
2019 - Megan Ballinger, PhD
2018 - Yvonne J. Huang, MD
2017 - Robert P. Dickson, MD
2016 - Christine M Freeman, PhD
2015 – Amit Gagger, MD, PhD
2014 - Rachel L. Zemans, MD