Assembly on Allergy, Immunology & Inflammation International Early Career Achievement Award
---
Meet the 2022 Winner:
Christoph Tabeling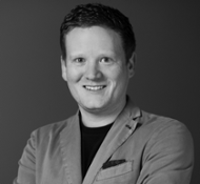 Dr. Tabeling is a clinical fellow and clinician scientist at Charité-Universitätsmedizin Berlin, Germany. He leads his own research group in the Department of Infectious Diseases and Respiratory Medicine headed by Prof. Witzenrath and Prof. Sander. The group's research goals are the identification and clinical translation of innovative treatment strategies for asthma and pulmonary arterial hypertension.
After completing his medical studies, Dr. Tabeling started his clinical training in 2010 and finished his doctoral thesis in 2012. His work on the role of the sphingosine kinase/sphingosine-1-phosphate system in pulmonary inflammation was awarded summa cum laude, the highest achievable grade. As a postdoc, Dr. Tabeling established and refined preclinical models of acute and chronic pulmonary Th2 inflammation, as well as hypoxic pulmonary vasoconstriction. Based on his insights in sphingolipid signaling in the lung, Dr. Tabeling and colleagues from Prof. Kuebler's group identified CFTR and sphingolipids as central mediators of hypoxic pulmonary vasoconstriction. These pioneering discoveries established a previously undescribed mechanism for hypoxemia in cystic fibrosis, and identified CFTR as a functional contributor to hypoxia-associated pulmonary hypertension, with potential therapeutic relevance for pulmonary hypertension.
Further, his preclinical research projects led to new critical insights into the pathogenesis of allergic type-2-high asthma. Dr. Tabeling evaluated potential new treatment options for asthma, namely the activation of the pattern recognition receptor NOD1 and pharmacological inhibition of spleen tyrosine kinase.
Dr. Tabeling is member of the ATS and ERS, and was a visiting scientist at Justus Liebig University Giessen, Germany, and at Flinders University, Adelaide, Australia. He is the current speaker of the section Cell Biology of the German Respiratory Society (DGP). He received research funding from DGP, Berlin Institute of Health, Boehringer Ingelheim and Bayer HealthCare Pharmaceuticals.
---
Description:
This award recognizes a junior faculty (see below) with their primary appointment outside of the United States or Canada with exemplary achievements in a scientific area of interest to the Assembly, and who demonstrates clear promise for a future of sustained productivity.  There is a single award given out per year in which the awardee will receive a framed certificate and make a 5-minute presentation of their work at the Assembly Membership Meeting. There is no monetary award for this recognition.
Qualifications:
The bulk of the awardee's research or academic activity should have been performed outside the United States or Canada.
The awardee must be a Primary or Secondary AII member.
The awardee must be an Instructor level or Assistant Professor level (or equivalent) at the time of nomination.
Limited to

nominees that are ≤ 12 years from terminal doctoral

degree (PhDs) or completion of medical fellowship training (MDs or MD/PhDs). Individual waivers of time rule will require a written statement as to the reason for waiver and will be considered on a case by case basis.
Previous awardees are not eligible for the same award.
Planning Committee may have license to shift nomination to alternative award, with permission to nominator.
Nominations:
Nominations will come from AII Primary or Secondary Assembly members.
Credit is allowed for significant involvement with other sister/brother societies in pulmonary health (i.e. ERS).
Submit a completed nomination form summarizing what the nominee has contributed to impact their field thus far and why you believe they demonstrate clear promise for ongoing productivity/achievement.
Upload the nominee's NIH Biosketch or equivalent research CV, limit 5 pages – please make sure that this reflects all of the activities noted on the nomination form.
For nominees not awarded, suggest that they be nominated again, and can request feedback from ATS AII Planning Committee chair.

 
---
2020 - Niki Ubags, PhD
2020 - Dong Keon Yon, MD
2019 - Kimberly Wang, PhD
2018 - Serge Grazioli, MD
2017 - Bamidele Olaiya Adeniyi, MBChB