Assembly on Allergy, Immunology and Inflammation Rising Star Achievement Award
---
2021 Winners - William Bain, MD and Rod Rahimi, PhD, MD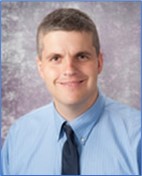 Dr. Bain is Assistant Professor of Medicine at the University of Pittsburgh whose research focuses on improving our understanding of how the lung interacts with and employs cellular and humoral elements of innate immunity to combat pathogens and manage injury. Dr. Bain has elucidated the protective role of platelets and their factors against lung epithelial cell death during severe pneumonia and how increased fluid-phase alternative complement pathway function is a key defense mechanism during the biological stress of critical illness in patients with acute respiratory failure.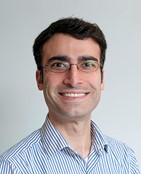 Dr. Rahimi is Assistant Professor of Medicine at Harvard Medical School whose research focuses on defining the mechanisms regulating the development, maintenance, and function of memory CD4+ T cells in immune-mediated pulmonary diseases. Specifically, he utilizes both animal models and human subjects to investigate the biology of tissue-resident and re-circulating memory CD4+ T cells in allergic/eosinophilic asthma. Dr. Rahimi's laboratory is affiliated with the Division of Pulmonary and Critical Care Medicine and the Center for Immunology and Inflammatory Diseases at MGH.
---
Description:
This award recognizes early junior faculty (see below) with a trajectory of achievements in a scientific area of the AII Assembly who demonstrates exemplary promise for a future of achievement. The awardee of the Rising Star Achievement Award will present their work at the Science and Innovation Center during the ATS International Conference. Certificates will also be awarded during the session.There is no monetary award for this recognition.
Qualifications:
The awardee must be a Primary or Secondary AII member.
The awardee must be an Instructor level or Assistant Professor level (or equivalent) at the time of nomination.
Limited to nominees that are ≤ 5 years from terminal doctoral degree (PhDs) or completion of medical fellowship training (MDs or MD/PhDs).  Individual waivers of time rule will require a written statement as to the reason for waiver and will be considered on a case by case basis.
Previous awardees are not eligible for the same award.
Nominations:
Nominations will come from AII Primary or Secondary Assembly members
Submit a completed nomination form summarizing what the nominee has contributed to impact their field thus far and why you believe they demonstrate clear promise for ongoing productivity/achievement.
Upload the nominee's NIH Biosketch or equivalent research CV, limit 5 pages – please make sure that this reflects all of the activities noted on the nomination form.
---
Past Recipients for the Assembly on Allergy, Immunology, and Inflammation Rising Star Achievement Award:
2020 - Mark Snyder, MD
2019 - Michelle L. Manni, PhD
2019 - Keven M. Robinson, MD
2018 - Rachel G. Scheraga, MD
2018 - Jeffrey A. Haspel, MD, PhD
2017 - Yvonne J. Huang, MD
2017 - Josalyn L. Cho, MD
2016 - Jennifer Alexander-Brett, MD, PhD
2015 - Amir A. Zeki, MD