Assembly on Allergy, Immunology & Inflammation Scientific Accomplishment Award
---
Meet the 2023 Winner:

Anuradha Ray, PhD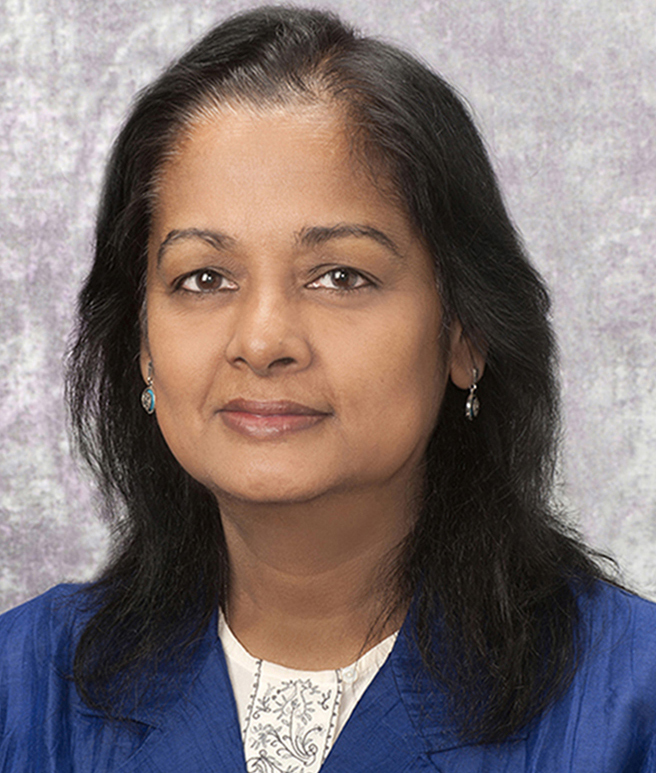 Dr. Anuradha Ray is a Professor of Medicine and Immunology and Endowed Chair of Lung Immunology in Medicine at the University of Pittsburgh School of Medicine. She received her Ph.D. from Calcutta University in India and underwent postdoctoral training at Cornell University, Ithaca, NY and at Rockefeller University in New York. She was on the faculty at Rockefeller University and Yale University prior to her current position at the University of Pittsburgh. All through her research career, Dr. Ray has been interested in immunoregulatory mechanisms that either incite or suppress disease states. Dr. Ray's early research led to the identification of a central mechanism underlying the anti-inflammatory effects of corticosteroids and the discovery of GATA-3 as the master regulator of Th2 differentiation and Th2-mediated allergic asthma. The primary goal of Dr. Ray's current research is to understand immune mechanisms that drive severe steroid-refractory asthma. These studies have identified an unexpected deleterious role of Type 1 inflammation/IFN-g in a subset of severe asthma patients driving steroid resistance and potentially inflammaging, which she is pursuing further in ongoing research. Her research has been continuously funded by multiple grants from the National institutes of Health (NIH). She recently served as a member of the Advisory Council of the National institute of Allergy and Infectious Diseases (NIAID) of the NIH. She has received scientific achievement awards from the American Thoracic Society (ATS) and the American Academy of Allergy, Asthma, and Immunology (AAAAI) and the Chancellor's distinguished research award from the University of Pittsburgh.
---
Description:
This award is intended for an established, internationally recognized investigator with a record of sustained exemplary achievement in the scientific areas of the Assembly. There is a single award given per year where the awardee will receive a framed certificate and make a 5-minute presentation of their work to the AII Assembly at the annual Assembly Membership Meeting. There is no monetary award given for this recognition.
Qualifications:
The awardee must be a Primary or Secondary AII member.
The nominee does not necessarily need to be an academic; investigators from industry or other settings are also eligible.
Previous awardees are not eligible for the same award.
Nominations:
Nominations will come from AII Primary or Secondary Assembly members.
Submit a completed nomination form summarizing how the nominee has impacted their field or advanced scientific discovery. Include examples (from manuscripts, quality improvement initiatives, etc.) that support why the nominee merits this honor.
Upload the nominee's NIH Biosketch or equivalent research CV,  limit 5 pages – please make sure that this reflects all of the activities noted on the nomination form.

---
2022 - Fernando Holguin, MD, MPH
2021 - Joseph Mizgerd, PhD
2020 - Sally Wenzel, MD, ATSF
2019 - Jeffrey L. Curtis, MD
2018 - Mitchell Olman, MD, MA
2017 - Serpil C. Erzurum, MD
2016 - Marc Peters-Golden, MD
2015 – John V. Fahy, MD
2014 - Jeffrey M. Drazen, MD