Assembly on Critical Care Early Career Achievement Award
---
2021 Winners - Michael Harhay, Ph.D., MPH, and Michael Sjoding, MD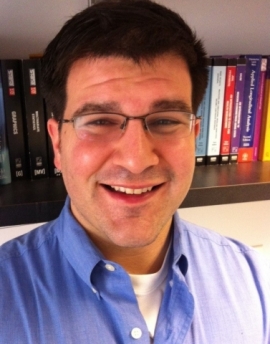 Dr. Michael Harhay is an Assistant Professor of Epidemiology and Medicine (Pulmonary and Critical Care) and a core faculty member in the Palliative and Advanced Illness Research (PAIR) Center at the University of Pennsylvania. Dr. Harhay is also Director of the PAIR Center Clinical Trials Methods and Outcomes Lab, which provides expertise, innovation, and training in the science of designing and analyzing randomized trials, with a focus on trials for critically and seriously ill patients. Dr. Harhay serves as the Statistical Editor of the Annals of the American Thoracic Society and editorial board member of the American Journal of Respiratory and Critical Care Medicine. He is a Data and Safety Monitoring Board member for several active multicenter trials and serves on the Steering Committee for the Society for Critical Care Medicine Discovery Research Network. Dr. Harhay has authored more than 150 scientific publications, and his research program is currently supported by grants from the National Institutes of Health (NIH), the Patient-Centered Outcomes Research Institute (PCORI), and the Institute for Translational Medicine and Therapeutics (ITMAT) at the University of Pennsylvania.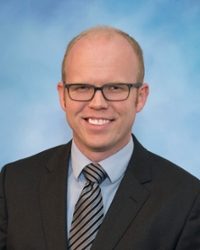 Dr. Michael Sjoding is an assistant professor in the Division of Pulmonary and Critical Care at the University of Michigan. He studies epidemiology, clinical care, and outcomes of patients with Acute Respiratory Distress Syndrome and other acute respiratory diseases. In this work, he also uses data science and machine-learning approaches to develop new computational tools to support the care of critically ill patients. He completed medical school at Loyola University in Chicago, internal medicine training at the University of Chicago, and a pulmonary and critical care fellowship at the University of Michigan. His research is currently funded by grants from the National Institutes of Health, Department of Defense, and the National Science Foundation.
---
Description:

The award will be given to an individual who has made the most outstanding scientific contributions in clinical, translational, or laboratory-based research relevant to critical care. This award is to recognize individuals who have made these contributions early in his or her careers. Awardees will be presented with a framed certificate at the ATS International Conference.
Criteria:
Must be at the Instructor or Assistant Professor level or at an equivalent rank in a non-academic institution, and within 10 years of completion of training.
The candidate must be a CCA member (primary or secondary).
Contributions to the CC Assembly in the form of committee participation or leadership, promoting CCA diversity, and/or otherwise advancing the CCA's mission will be viewed favorably.
The nomination package must include a letter from a member of the assembly describing why the award is merited, and the candidate's curriculum vitae.
---
Past Recipients of the Assembly on Critical Care Early Career Achievement Award:
2020 - Matthew Semler, MD, MSc
2019 - Matthew Churpek, MD, MPH
2018 - Hallie C. Prescott, MD
2017 - Nuala Meyer, MD, MS
2016 - Christopher W. Seymour, MD, MSc
2015 - Colin R. Cooke, MD