Assembly on Clinical Problems Annual Educator Award
---
2021 Winner - Jeremy Richards MD, MA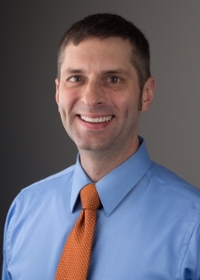 Jeremy Richards, MD, MA, an Attending Physician in the Division of Pulmonary, Critical Care and Sleep Medicine, and Director of the Medical Education Research Laboratory at the Shapiro Institute of Education and Research, has been selected as this year's recipient of the American Thoracic Society (ATS) Clinical Problems Assembly Educator Award. A devoted medical educator, he was nominated and selected by ATS for his work with medical students, residents, fellows, and faculty at Harvard Medical School (HMS) and Beth Israel Deaconess Medical Center (BIDMC). Among numerous medical education activities, he is involved in innovative projects such as developing and running the Integration Track, a clinical reasoning curriculum for clinical medical students at BIDMC, creating individual lecture materials and over 60 individual simulation scenarios with students. 
---
Description:

This award is given in recognition of outstanding expertise as a clinician and educator, and a significant contribution to clinical education in pulmonary/critical care medicine. This award is presented to the U.S. or International member of the CP Assembly at the annual CP Membership Meeting at the ATS International Conference. 
Criteria:
Nominee's curriculum vitae must be included
Provide a short nomination letter (three-page maximum) in support of your nominee addressing each of the following criteria; the candidate should

have been an active clinician and teacher in pulmonary/critical care medicine for at least 10 years
spend a significant portion of their time participating in the education of medical trainees at any level (medical students, residents, fellows).
have significantly advanced the field of education in pulmonary and critical care medicine by demonstrating significant leadership and/or making contributions to education through activities such as creating curriculum, serving as an educational director, or engaging in educational research.
be recognized by their students and peers as an outstanding educator.

Provide supporting documentation (three pages maximum) outlining objective evidence of educational excellence. This can be in the form of trainee letters, educational evaluations/comments, curricula development, or other appropriate metrics.
---
Past Recipients of the Clincal Problems Annual Educator Award: 
2020 - Maryl Kreider, MD, MSCE
2019 - *No Award Given
2018 - Peter F. Clardy, MD
2017 - John P. Kress, MD
2016 - Lynn T. Tanoue, MD
2015 - Michael A. Hutcheon, FRCP(C), MD
2014 - James R. Jett, MD & David H. Roberts, MD
2013 - Robert M. Kotloff, MD
2012 - Terry P. Clemmer, MD
2011 - John W. Kreit, MD
2010 - Jess Mandel, MD
2009 - James R. Patterson, MD
2008 - Steven E. Weinberger, MD
2007 - Bartolome Celli, MD
2006 - Atul Mehta, MD
2005 - Darryl Y. Sue, MD & Richard M. Schwartzstein, MD
2004 - Richard A. Matthay, MD & John H. Hansen-Flaschen, MD