Assembly on Clinical Problems Annual Educator Award
---
Meet the 2022 Winner:
Bernie Young Sunwoo, MBBS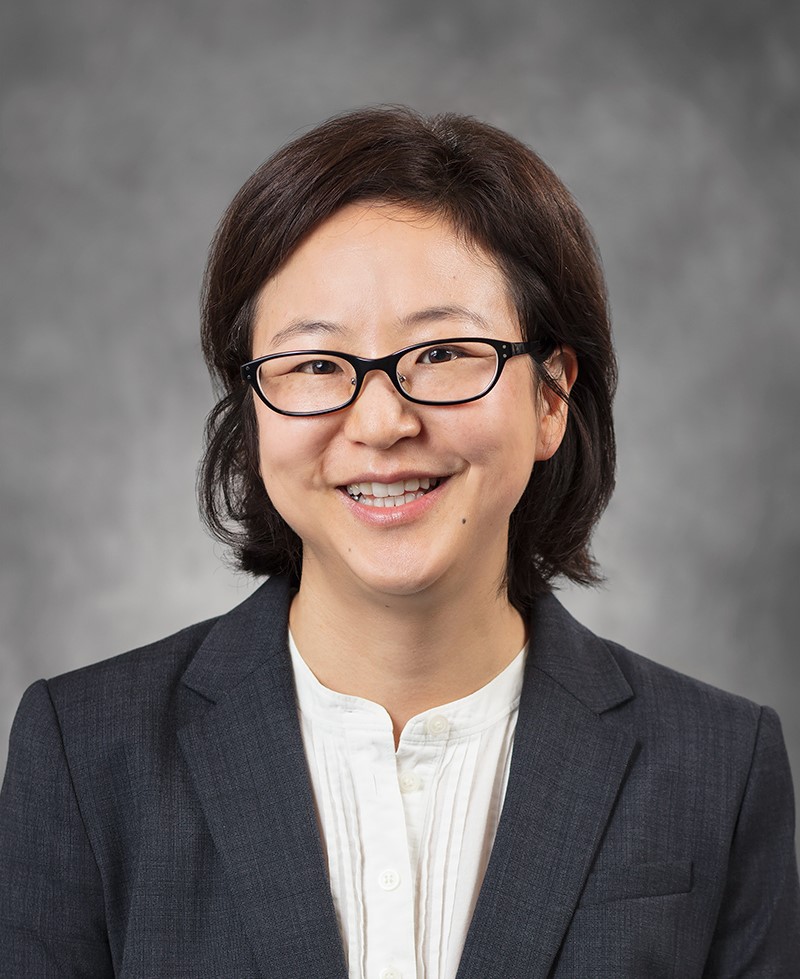 Dr. Bernie Sunwoo is Associate Professor of Medicine in the Division of Pulmonary, Critical Care and Sleep Medicine, and the Medical Director of Sleep Medicine at the University of California San Diego. She earned her BSc(Med) MB BS from the University of New South Wales in Australia with First Class Honors. After completing her residency in Australia, she moved to the United States, and completed fellowships in both Pulmonary and Critical Care Medicine and Sleep Medicine at the University of Pennsylvania before joining faculty.
Selected to the Department of Medicine Master Clinician Program at UC San Diego, Dr. Sunwoo is passionate about developing as a master clinician with clinical interests in complex and rare lung diseases and sleep disordered breathing including hypoventilation syndromes. Dr. Sunwoo has been repeatedly voted a San Diego County "Top Doctor" by her peers in the San Diego County Medical Association. She has distinguished herself by winning prestigious teaching awards at every academic institution in which she has served as faculty. In addition, Dr. Sunwoo serves as Associate Program Director of the UC San Diego Pulmonary/Critical Care Medicine Fellowship Program and has spearheaded multiple curriculum changes relating to rare and interstitial lung diseases and sleep medicine. She served as the Section Editor of the "Sleep Fragments" section of the Annals of the American Thoracic Society. Dr. Sunwoo also teaches effectively with broader reach through authorship and participation in the ATS International Conference and other meetings, speaking on hypoventilation syndromes, the overlap syndrome and rare lung diseases.
---
Description:
This award is given in recognition of outstanding expertise as a clinician and educator, and a significant contribution to clinical education in pulmonary/critical care medicine. This award is presented to the U.S. or International member of the CP Assembly at the annual CP Membership Meeting at the ATS International Conference. 
Criteria:
Nominee's curriculum vitae must be included
Provide a short nomination letter (three-page maximum) in support of your nominee addressing each of the following criteria; the candidate should

have been an active clinician and teacher in pulmonary/critical care medicine for at least 10 years
spend a significant portion of their time participating in the education of medical trainees at any level (medical students, residents, fellows).
have significantly advanced the field of education in pulmonary and critical care medicine by demonstrating significant leadership and/or making contributions to education through activities such as creating curriculum, serving as an educational director, or engaging in educational research.
be recognized by their students and peers as an outstanding educator.

Provide supporting documentation (three pages maximum) outlining objective evidence of educational excellence. This can be in the form of trainee letters, educational evaluations/comments, curricula development, or other appropriate metrics.
---
2021- Jeremy Richards, MD, MA
2020 - Maryl Kreider, MD, MSCE
2019 - *No Award Given
2018 - Peter F. Clardy, MD
2017 - John P. Kress, MD
2016 - Lynn T. Tanoue, MD
2015 - Michael A. Hutcheon, FRCP(C), MD
2014 - James R. Jett, MD & David H. Roberts, MD
2013 - Robert M. Kotloff, MD
2012 - Terry P. Clemmer, MD
2011 - John W. Kreit, MD
2010 - Jess Mandel, MD
2009 - James R. Patterson, MD
2008 - Steven E. Weinberger, MD
2007 - Bartolome Celli, MD
2006 - Atul Mehta, MD
2005 - Darryl Y. Sue, MD & Richard M. Schwartzstein, MD
2004 - Richard A. Matthay, MD & John H. Hansen-Flaschen, MD