Assembly on Clinical Problems Early Career Achievement Award
---
Meet the 2022 Winner:
Dr. Justin Oldham, MD, MS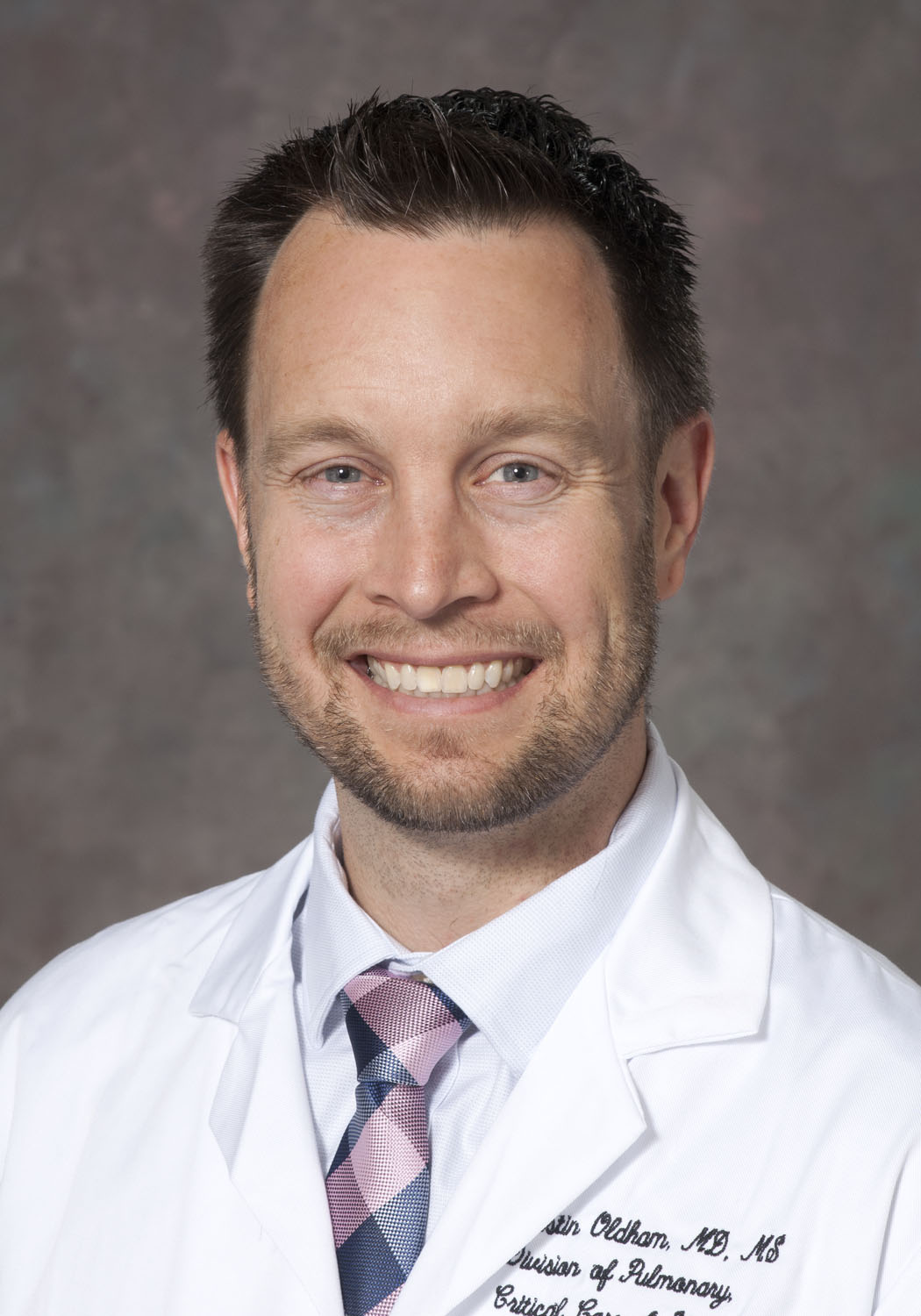 Dr. Oldham is an Assistant Professor of Medicine at UC-Davis and will soon be joining faculty at the University of Michigan, where he will lead clinical and translational interstitial lung disease (ILD) research. After attending medical school at the University of Colorado, Dr. Oldham completed his residency in internal medicine at UC-Davis, where he also served as chief resident. He then completed his fellowship in pulmonary and critical care at the University of Chicago, where he concurrently obtained a master's degree in health outcomes research. Dr. Oldham's research is currently funded by the National Heart Lung and Blood Institute and aims to identify blood-based biomarkers that predict clinically relevant outcomes in patients with idiopathic pulmonary fibrosis and other forms of fibrosing ILD. Dr. Oldham has published over 50 peer-reviewed papers, including several in the American Journal of Respiratory and Critical Care Medicine, Lancet Respiratory Medicine, European Respiratory Journal and CHEST. Beyond his clinical work and research, Dr. Oldham serves as an associate editor for CHEST and mentors trainees interested in launching a career in academic medicine.
---
Description:
The award will be given to an individual (U.S. or International) who has made outstanding scientific contributions in clinical, translational, or laboratory-based research relevant to Clinical Problems. This award is to recognize an individual who has made these contributions early in his or her career. Awardees will be presented with a framed certificate during the annual CP Membership Meeting at the ATS International Conference.

Criteria:
Must be at the Instructor or Assistant Professor level or at an equivalent rank in a non-academic institution.
The nomination package must include a letter from a member of the Clinical Problems Assembly describing why the award is appropriate 
Nominee's curriculum vitae must also be included
---
2021- Dong Keon Yon, MD
2020 - Samuel Ash, MD, MPH
2019 - Lida P. Harris, BS, MD, PhD
2018 - Joanna Hart, MD, MS
2017 - Jonathan P. Singer, MS, MD
2016 - Surya P. Bhatt, MD
2015 - Joshua M. Diamond, MD