Assembly on Environmental, Occupational and Population Health John Peters Award
---
Meet the 2022 Winner: Gregory R. Wagner, M.D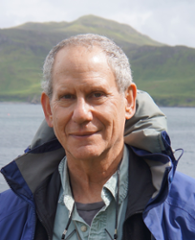 Throughout his career, Gregory R. Wagner, M.D., has provided organizational leadership at the intersection of scientific research and public health policy, both nationally and internationally. Until 2017, he worked at the U.S. National Institute for Occupational Safety and Health (NIOSH), where he was senior advisor to the director of NIOSH, directed the Division of Respiratory Disease Studies, led the process creating a National Occupational Research Agenda, let a national campaign for silicosis elimination, and developed and led the WorkLife Initiative, seeking to better understand and promote policies and workplace practices that support worker health, safety, and wellbeing.
Wagner interrupted his work at NIOSH to serve as Deputy Assistant Secretary of Labor for Mine Safety and Health from 2009 to 2012, where he led efforts to develop and enforce regulations protecting U.S. miners, including laying the groundwork for reducing exposures to coal mine dust.  He also played a primary role in responding to the worst U.S. mining disaster in 40 years.
Wagner has worked closely with both the World Health Organization and International Labour Organization on the development and implementation of policies and practices to recognize and prevent dust diseases from occupational exposures. He has served on numerous expert committees nationally and internationally. He currently serves on the Committee on Aerospace Medicine and Medicine in Extreme Environments of the U.S. National Academy of Sciences, Engineering, and Medicine and the Scientific Advisory Committee of the Institute for Work and Health in Canada.  
 An Adjunct Professor of Environmental Health and the Harvard T.H. Chan School of Public Health, he teaches about the science behind occupational and environmental policies and regulations, and the process of improving health protections at work. At Harvard he also serves as the Chair of the Policy Working Group of the Center for Work, Health, and Wellbeing, and is an Affiliated Scientist with the Harvard Center for Health and Happiness, working to understand the relationships between working conditions and workers' ability to thrive.
A Fellow of the American Thoracic Society and board-certified in both internal and preventive medicine (occupational health), he has practiced rural primary care medicine and taught both medicine and public health. Wagner received his BA from Harvard University and his MD from Albert Einstein College of Medicine.
---
Description:
The award is given for outstanding contributions to environmental, occupational, or population health through leadership in research, education, and/or public health. The award will be presented at the ATS International Conference. The awardee will receive a plaque and a monetary award of up to $500. Nominations of diverse candidates (by gender, race/ethnicity, country, area of focus and primary occupation) are highly encouraged
Criteria:
Associate or full professor (or equivalent, i.e., 15 or more years from their first faculty/investigator appointment)
Outstanding contributions to environmental or occupational health as evidence by major leadership in research directly relevant to prevention; and/or major leadership in education or public health practice.
The relevance of the contribution to preventing and decreasing the morbidity and mortality of respiratory disorders caused by environmental or occupational exposures.
ATS membership is desirable but not required
Nominee's curriculum vitae must also be included along with a list of the nominee's publications
Note: Award nominations will be carried over for 3 years and the Planning Committee may choose to move nominees to a different award category for optimal review. 
---
2021 - Carrie Redlich, MD, MPH
2020 - Cecile S. Rose, MD, MPH
2019 - Diane R. Gold, MD
2018 - Susan M. Tarlo, MBBS
2017 - Juan C. Celedón, MD, DrPH
2016 - John R. Balmes, MD
2015 - Maritta S. Jaakkola, MD
2014 - Kathleen Kreiss, MD
2013 - David C. Christiani, MD, MPH, MS
2012 - Margaret R. Becklake, MD
2011 - Frank E. Speizer, MD
2010 - James A. Merchant, MD, DrPH
2009 - John M. Peters, MD, ScD