Assembly on Pediatrics - Pediatric Clinician Educator Award
---
Meet the 2022 Winner:
Stephen E. Kirkby, MD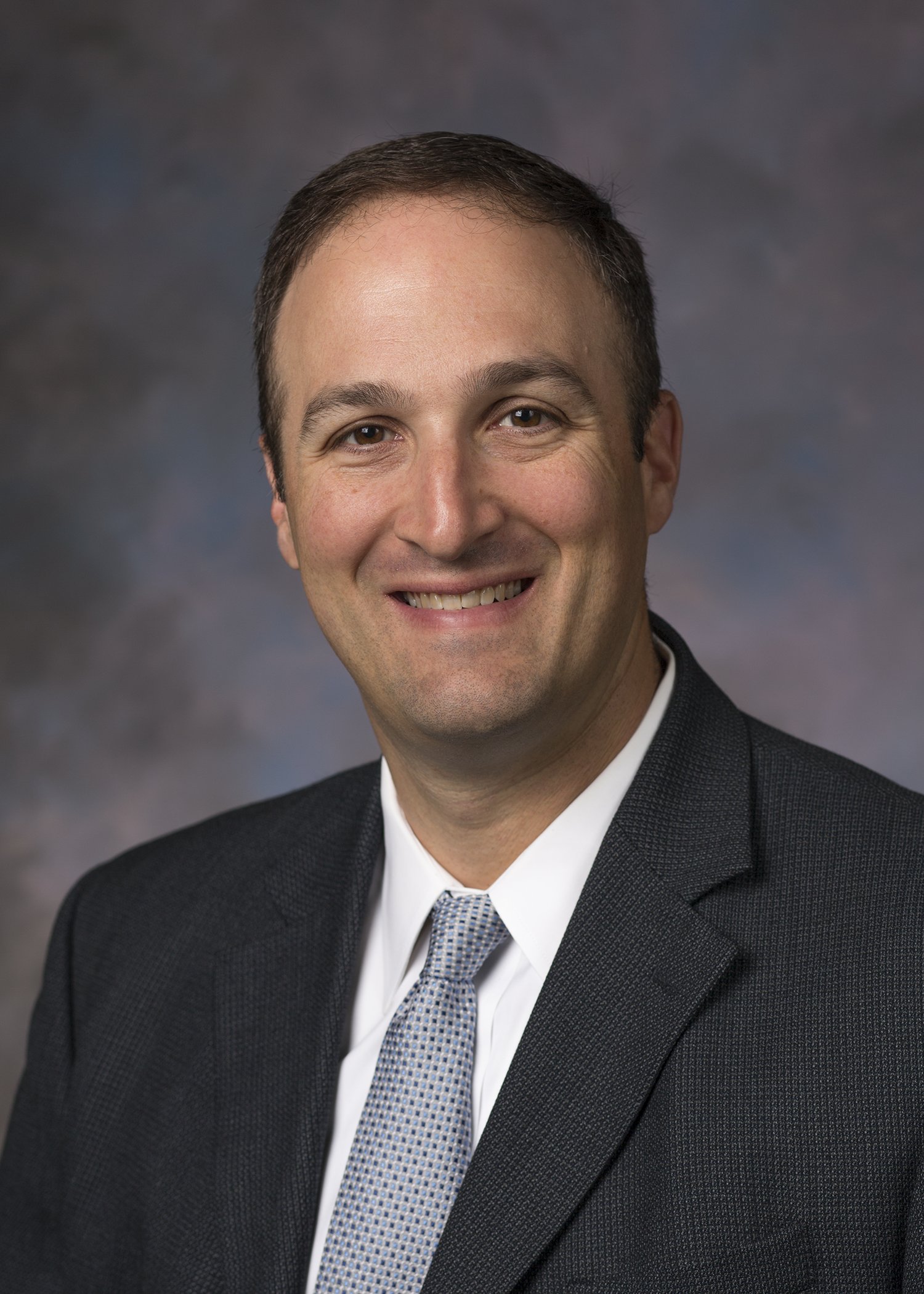 Steve Kirkby, MD is an Associate Professor of Pediatrics and Internal Medicine at Ohio State University College of Medicine.  Dr. Kirkby received his undergraduate degree from Ohio Wesleyan University and his medical degree from Penn State University.  After combined internal medicine-pediatrics residency,  he went on to complete dual fellowship training in adult pulmonary/critical care medicine and pediatric pulmonary medicine.   He has been a practicing pulmonologist and faculty member at Nationwide Children's Hospital (NCH) and Ohio State University (OSU) since 2010, and an active member of the ATS since 2005.  
Dr. Kirkby serves as the Program Director of the Pediatric Pulmonary Fellowship at NCH, as well as Director of the Lung Transplant Fellowship at OSU.   He is deeply committed to education and mentorship of pulmonary fellows, residents, and medical students.   His inspiration and love of teaching comes from his late mother and former middle school teacher, Mary Ann Kirkby, who lost her battle to lung cancer in 2009. 
As a former athlete and current coach of his children's athletic teams, his trainees joke how he brings lessons from a life-long love of sports to medicine.  As "coach" of the pulmonary fellowship team, he strive to encourage, challenge, and empower each individual fellow.   Nothing gives him more satisfaction then watching fellows excel and succeed.   Dr. Kirkby has created a combined pediatric and adult pulmonary fellowship pathway, a combined neonatology/pulmonary program, and have successfully advocated for our fellows to engage in novel scholarly activities, including new graduate school programs and international studies.    Dr. Kirkby's clinical and research interests are focused on lung transplantation, advanced lung disease, and the transition of pediatric patients to adult care models.     Dr. Kirkby is incredible grateful to his family and the countless mentors,  teachers, coaches, patients, and friends who have been so influential on his life and professional career. 
---
Description:
The Pediatric Clinician Educator Award recognizes a candidate at the late Assistant or Associate Professor level for their outstanding and innovative clinical and teaching abilities. 
Criteria:
A letter from the person submitting the nomination describing the candidate's skills.
The candidate to be a member of the ATS.
The nominee's curriculum vitae.
Up to three letters of support from current or past trainees. There may be co-signatories, but no more than three letters will be accepted.
---
2021- Jane Taylor, MD
2020 - Adam Shapiro, MD
2019 - Xanthi I. Couroucli, MD
2018 - Joshua Needleman, MD
2017 - Thomas Bernard Kinane, MD
2016 - Sharon D. M. Dell, MD
2015 - Debra M. Boyer, MD
2014 - Mary A. Nevin, MD
2013 - Don Hayes, Jr, MD