Assembly on Pulmonary Infections & Tuberculosis Junior-level Peer Recognition Award
---
2021 Winner - Jennifer Honda, Ph.D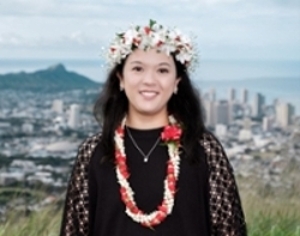 Jennifer R. Honda, Ph.D. was born and raised in Honolulu, Hawai'i. Currently, she is an Assistant Professor at National Jewish Health for the Center for Genes, Environment, and Health, Department of Immunology and Genomic Research, and the NTM Center for Excellence. Her growing research program investigates the interrelated environmental, host, and NTM factors responsible for the emergence of NTM pulmonary disease in geographic hot spots, such as Hawai'i, in order to better forecast the fundamental drivers of disease emergence globally. Dr. Honda received her Ph.D. in Microbiology from the University of Colorado Anschutz Medical Campus and has been a member of ATS since 2014 with publications in both the Red and Blue Journals. In 2016, the ATS Foundation awarded Dr. Honda an Unrestricted Research Grant in Pulmonary Medicine to support her innovative Hawai'i-related NTM research. As an active member of the PI-TB Assembly, Dr. Honda received numerous ATS Travel awards and was recognized by the Assembly as a Rising Star in 2019. In 2020, the European Respiratory Society distinguished Dr. Honda as an Innovator in NTM Science and Medicine. She continues to contribute to PI-TB and ATS by serving on the Assembly's Executive and Programming Committee, Co-Chairs the Science and Innovation Center, and is an active member of the ECWG.
---
Description:
This award is given to a PI-TB member with a record of a clear commitment to PI-TB and ATS, advancing their missions, and with a contribution(s) to the PI-TB Assembly in the area(s) of research, clinical care, teaching, or service (not necessarily leadership).  
Criteria:
In-training, Instructor, Assistant Professor, or equivalent
Within 10 years from having completed postdoctoral or clinical training, excluding time off for personal circumstances
PI-TB Assembly Member (primary or secondary)
Contribution(s) to the PI-TB Assembly and/or ATS in basic, translational science, and/or "bedside to the community" (implementation) research, clinical care, teaching, or service (not necessarily leadership).
Junior-Level nominees may be considered alternatively for a Rising Star Award, based on research.
Submit:
Nomination letter from sponsor(s) (*2 page limit, using this template)
Updated candidate CV
---
Past Recipients of the
Assembly on Pulmonary Infections & Tuberculosis Junior-Level Peer Recognition Award

:

2020 -  Alexandra Pragman, MD, PhD
2019 - Bashar S. Statieh, MD
2018 - Christina Yoon, MD, MPH, MSCR
2017 - Amali E. Samarasinghe, PhD
2016 - Oriol Sibila, MD, PhD
2015 - Sushma K. Cribbs, MD, MSCR
2014 - Charles Dela Cruz, MD, PhD