Assembly on Pulmonary Rehabilitation Lifetime Achievement Award
---
Meet the 2022 Winner:
Michael D.L. Morgan, MD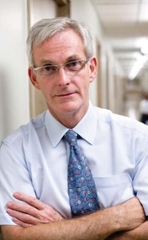 Prof Mike Morgan has just retired as a consultant respiratory physician at the Department of Respiratory Medicine, Allergy and Thoracic Surgery at the University Hospitals of Leicester NHS Trust at Glenfield Hospital and Honorary Professor at the University of Leicester. He was formally the National Clinical Director for Respiratory Services in England. He is also a past President and Chairman of the British Thoracic Society. He has also been a trustee of the British Lung Foundation and a founding editor of Chronic Respiratory Disease. His career interests have included the assessment and management of respiratory disability particularly in COPD. He has published widely and was an author of the BTS and ERS/ATS statements on pulmonary rehabilitation.
                                   Meet the 2022 Winner:
 Richard ZuWallack
, MD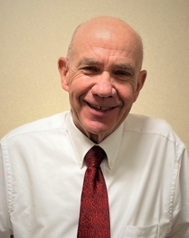 Richard ZuWallack is Associate Chief, Pulmonary and Critical Care, Trinity Health of New England – St Francis Hospital and Professor of Medicine at the University Of Connecticut School Of Medicine (Emeritus) and at the Frank H Netter MD School of Medicine at Quinnipiac University. Dr ZuWallack received his undergraduate degree from the University of Connecticut in 1967 and his medical degree from New York Medical College in 1971.  After completing medical Residency and pulmonary fellowship training at St Francis Hospital in Hartford CT, he served two years as a Major in the US Air Force, then he returned to St Francis Hospital - where he has worked as a pulmonologist since 1978.
In the late 1980's Dr ZuWallack teamed with a colleague and friend, Jane Reardon, RN, APRN to establish a pulmonary rehabilitation program at their hospital. This was during the infancy of pulmonary rehabilitation, before science documenting its effectiveness became available.  After witnessing the effectiveness of pulmonary rehabilitation first-hand they began measuring outcomes and published their results.  This rehabilitation program has remained active to this day.
In 1998 he teamed with Sue Lareau to co-chair an ATS committee that wrote the Official Statement of the American Thoracic Society: pulmonary rehabilitation, published in 1999. Following this he teamed with Linda Nici, Claudio Donner, and Emiel Wouters to co-chair the committee that wrote the American Thoracic Society/European Respiratory Society Statement on Pulmonary Rehabilitation published in 2006, with Linda Nici to co-chair a committee that wrote the proceedings of an American Thoracic Society workshop on the Integrated Care of The COPD Patient (2012), and with Martijn Spruit, Sally Singh and Chris Garvey to co-chair the committee that wrote American Thoracic Society/European Respiratory Society Statement on Pulmonary Rehabilitation, published n 2013. 
Dr ZuWallack also participated in writing the Pulmonary Rehabilitation: Joint ACCP/AACVPR Evidence-Based Clinical Practice Guidelines (2007), and the European Respiratory Society statement on physical activity in COPD (2014), an  American Thoracic Society/European Respiratory Society Statement on Research questions in chronic obstructive pulmonary disease (2015), and an American Thoracic Society/Thoracic Society of Australia and New Zealand/Canadian Thoracic Society/British Thoracic Society Workshop Report on Chronic Obstructive Pulmonary Disease Education in Pulmonary Rehabilitation (2018).
At this point in time, Dr ZuWallack is (mostly) retired and enjoying leisure time in Connecticut.
---
Description:
This award is to recognise a clinician and/or researcher who is considered to have made a lifetime contribution to the advancement of Pulmonary Rehabilitation. The award could be posthumous or post-retirement.
Criteria:
Recognized for making an outstanding life-time contribution to the science or practice of pulmonary rehabilitation.
Recognized by his/her peers as an outstanding pulmonary rehabilitation clinician, and/or researcher, and/or teacher, and/or mentor, and/or advocate.
May have previously received the PR Assembly Recognition Award (or similar previous PR Assembly Award).
This award is open to all health disciplines.
Nominations for this award should be by a letter from a Pulmonary Rehabilitation Assembly member describing why the award is appropriate. The cover letter should be limited 2 pages and up to 1000 words.
Nominee's curriculum vitae should be included, if available.
---
2021 – Richard Casaburi, PhD, MD, ATSF
2020 – Brian Tiep MD
2019 - Alvan L. Barach, MD
2018 - John E. Hodkin, MD
2017 - John W. Walsh
2016 - Karlman Wasserman, MD
2015 - Jose Jardim, MD, PhD
2014 - Timothy Griffiths, MD
2013 - Claudia Cote, MD
2012 - Thomas Petty, MD