Assembly on Pulmonary Rehabilitation Mid Career Research Achievement Award
---
Meet the 2022 Winner: Narelle Cox, PT, MSci, PhD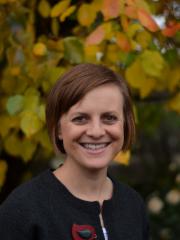 Dr Narelle Cox is an experienced physiotherapist who has worked extensively in respiratory care in both paediatric and adult settings. She is currently a Senior Research Fellow in Physiotherapy and Respiratory Care at Monash University, Melbourne, Australia. Narelle completed her undergraduate and Masters degrees from the University of Sydney, and was awarded her PhD in 2014 from La Trobe University in Melbourne. Her research focuses on improving health and clinical outcomes for people with chronic respiratory disease through physical activity and exercise rehabilitation; including exploration of telemedicine and technology-based strategies to promote pulmonary rehabilitation access and physical activity participation for people of all ages with a chronic respiratory disease.
Narelle has been an active participant in the PR Assembly since joining in 2012. She was a recipient of an ATS International Trainee Scholarship in 2013, and was the first non-physician awardee of the PR Assembly Early Career Achievement Award. She was the inaugural chair of the Assembly Early Career Professional working group, and is presently a member of the PR Assembly Planning Committee. 
---
Description:
This award is given to  a PR Assembly member (primary or secondary) who has recognized scientific contribution(s) to the principles and practice of pulmonary rehabilitation and demonstrated meaningful contribution(s) to the PR Assembly activities. Relevant research contributions may include but are not limited to: program structure, program content, outcomes or outcome measures, skeletal muscle dysfunction, exercise training, adjuncts to exercise training, mechanisms underlying benefits of PR, education, self- management, health-enhancing behavior change, social or psychological support, knowledge translation and program accreditation.  Applicants may have previously received an Early Career Research Achievement Award.
Criteria:
At time of submission nominees must be a maximum of 15 years from date of highest research degree, or, if no research degree, from date of first faculty appointment (career disruption will be considered).
Proposers must sub This a mit a nomination package including: 
Details and confirmation of the nominee's status as a primary or secondary member of the PR Assembly
Date of conferral of doctoral level degree
Date of first faculty appointment (if applicable)
A one page letter from a primary member of the Assembly describing the nominee's contributions (including to the Assembly/ATS) and why the award is appropriate
The nominee's curriculum vitae, including details of career disruption where relevant.
Awards will only be given where suitable candidates are nominated.
---
2021 - William Man, MD, PhD