Assembly on Respiratory Cell & Molecular Biology Andy Tager Award for Excellence in Mentoring
---
Meet the 2022 Winner:
Augustine Choi, MD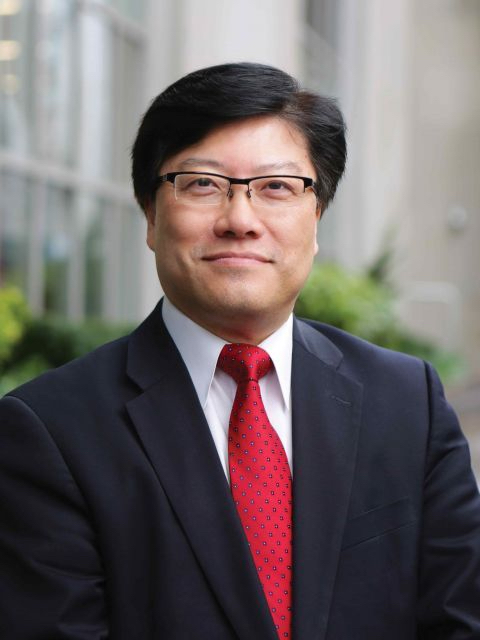 Dr. Augustine M.K. Choi is the Stephen and Suzanne Weiss Dean of Weill Cornell Medicine and Provost for Medical Affairs of Cornell University. Prior to his appointment as dean, he served as the Sanford I. Weill Chairman and Professor of Medicine in the Joan and Sanford I. Weill Department of Medicine at Weill Cornell Medicine and as physician-in-chief of NewYork-Presbyterian/Weill Cornell Medical Center.  Before joining NYP/WCM, Dr. Choi was the Parker B. Francis Professor of Medicine at Harvard Medical School and Chief of Pulmonary and Critical Care Medicine at the Brigham and Women's Hospital. He received his MD from the University of Louisville and completed his Internal Medicine residency at Duke University Medical Center. He then pursued his Pulmonary/Critical Care Medicine fellowship at Johns Hopkins and was a faculty member at Johns Hopkins and at Yale. 
Dr. Choi served as Chief, Division of Pulmonary, Allergy and Critical Care Medicine at the University of Pittsburgh and Harvard Medical School and Brigham and Women's Hospital. He has a longstanding commitment to the training of physician-scientists. His research interest has focused on the regulation and function of stress response genes in response to oxidative stress. He has translated the two decades of basic discoveries made in the signaling pathway and function of HO/CO to human patients  with lung and vascular diseases. His research team  has recently completed 2 NIH supported Phase I/II clinical trials,  in the treatment for human sepsis/ARDS and lung fibrosis.  Dr. Choi also has interest in genomic approaches in identifying candidate genes important in the pathogenesis of lung diseases.  He is a member of the American Society of Clinical Investigation and the Association of American Physicians.  He is  a recipient of the ATS Recognition Award for Scientific Accomplishments and Amberson Lecture.  He is an elected member of the National Academy of Medicine. 
---
Description:
Dr. Andy Tager was a remarkable physician-scientist who combined his talent as an astute and caring physician, with that of a creative and insightful scientist, and with a lifelong dedication to helping others. Dr. Tager received multiple national awards for his discovery of bioactive lipids as potential targets of therapy in interstitial pulmonary fibrosis and distinguishing himself as one of the few to fulfill the dream of taking his work from bench to bedside. He was a selfless mentor to trainees and colleagues at his home institution, caring for the careers of those he was mentoring at least as much as his own. Less obvious to others, through his many leadership roles at ATS, Dr. Tager helped promote the professional careers ATS of members, particularly the RCMB Assembly, from all over the world. The Andy Tager Award for Excellence in Mentoring is our tribute to the brilliant, caring man, whose selfless dedication touched so many hearts, in more ways than one.
Criteria:
Have mentored 5 or more individuals who have since completed their training with the nominee
Must be an RCMB Assembly member (primary or secondary)
Nominations may be submitted by either the nominee (self-nomination) or others.
Nomination must include:

Nominee's curriculum vitae
A 1-page narrative outlining the reasons for the nomination
3 – 5 letters of support from mentees in one PDF (no more than 5 letters will be reviewed)

The letters of support must:

Detail summary of the mentee's current job (position/title)
Explain how the nominee helped them with the mentee's career development
Scoring metric weight:
1x - Scientific Contributions/Products
3x- Teaching/Mentoring/Educational Contributions
1x - Participation in Assembly and ATS Activities (administrative, committees, workshops etc.)
1x - Overall impact/impression of dossier submitted for award application
---
2021 - Steven Brody, MD, ATSF
2020 - Thomas Mariani, PhD
2019 - Timothy S. Blackwell, MD
2018 - Naftali Kaminski, MD