Assembly on Respiratory Structure and Function Dr. Robert Crapo Memorial Innovative Research Methodologies Award
---
UPDATED MID-CAREER AWARD
---
Meet the 2022 Winner:
Jason H. T. Bates, PhD, DSc, ATSF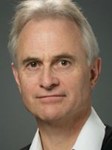 Jason H.T. Bates is a respiratory biomedical engineer and physiologist working predominately in the field of lung mechanics with a focus on the biophysical mechanisms of airways responsiveness and the pathophysiology of ventilator-induced lung injury. Dr. Bates did his undergraduate degree in physics at the University of Canterbury and his PhD in the Department of Medicine at the University of Otago, both in New Zealand. In 1994, he was awarded the Doctor of Science degree (DSc) from the University of Canterbury. He spent the earlier part of his academic career until 1999 in the Meakins-Christie Laboratories of McGill University. He is currently a Professor of Medicine in the Larner College of Medicine at the University of Vermont, and has secondary appointments in the Departments of Molecular Physiology & Biophysics, and Electrical & Biomedical. From 2010-14 he served as Interim Director of the University of Vermont School of Engineering. Dr. Bates has co-authored over 320 peer-reviewed scientific papers as well as numerous other articles. In 2009 he authored a book published by Cambridge University Press entitled "Lung Mechanics. An Inverse Modeling Approach". Dr. Bates is a Fellow of the American Thoracic Society, a Fellow of the Biomedical Engineering Society, and a Senior Member of the Institute of Electrical & Electronic Engineers.
---
Award Description:
The award honors the life achievements of Robert Crapo, M.D., an international leader in pulmonary function diagnostics research.  Dr. Crapo's seminal work focused on novel approaches to standardizing pulmonary function testing that greatly advanced our understanding of the importance of such testing.  This award will honor Dr. Crapo by recognizing a mid-career researcher who is developing new techniques or approaches that show potential for markedly enhancing our understanding of the respiratory structure-function relationship.  Nomination of diverse candidates is encouraged.     
The award consists of a certificate and an honorarium, which will be presented at the ATS International Conference.  RSF gratefully acknowledges Medical Graphics Corporation (MGC Diagnostics) for their support.
Criteria:
Mid-career investigator at the rank of assistant or associate professor, or equivalent
Emerging record of developing techniques – which may be experimental, computational or analytical and applied at the preclinical or clinical stage – to enhance understanding of the respiratory structure-function relationship
Normally RSF Assembly membership, but suitable candidates from other ATS Assemblies will be considered
Nominee's current curriculum vitae including a list of the nominee's publications
Nominator's letter of recommendation
Support letters, which are optional but recommended
Nomination/ support  letters should describe nominee's:
Research impact, including description of development of new techniques or approaches for elucidation of respiratory structure-function relationship
Involvement in ATS, including any involvement in RSF Assembly
Service to the broader scientific or medical community
Mentorship or teaching record
---
2021- David A. Kaminsky, MD
2020 - Brian Graham, PhD
2019 - Roberta Goldring, MD
2018 - Gregory King, MB, ChB, PhD, FRACP
2017 - Zoltan Hantos, PhD
2016- Charles G. Irvin, PhD