Assembly on Respiratory Structure and Function Solbert Permutt Trailblazer Award in Pulmonary Physiology and Medicine
---
Meet the 2023 Winner:
Gwen Skloot, MD, ATSF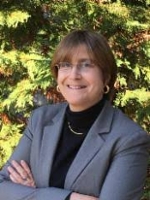 Gwen S. Skloot, MD, ATSF received her medical degree from the New York University School of Medicine. Her postdoctoral training included an internal medicine residency at the Icahn School of Medicine at Mount Sinai in New York and a pulmonary and critical care fellowship at the Johns Hopkins University School of Medicine. While at Hopkins, Dr. Skloot and her mentors, Solbert Permutt, MD and Alkis Togias, MD made the seminal discovery that the phenomenon of an impaired response to deep inspiration in asthma is integral to understanding airway hyperresponsiveness. This early work, published in the prestigious Journal of Clinical Investigation, was the inspiration for numerous other investigators as well as for Dr. Skloot's subsequent clinical research.  Indeed, it guided her career path for the next several decades.
 Dr. Skloot spent 25 years in academic pulmonary medicine at the Icahn School of Medicine at Mount Sinai, reaching the rank of Professor of Medicine. Her clinical and research expertise was focused on airway disease as well as pulmonary physiology. She conducted clinical investigations on airway hyperresponsiveness, extending the observations on an impaired response to deep inspiration in asthma to a similar phenomenon in obesity, independent of asthma. She has lectured widely on her work, which has been published in the top peer-reviewed journals in her field. This work was often collaborative, both across departments and institutions, which added to its impact.
 Dr. Skloot has also contributed greatly to educating the next generation of pulmonary researchers. She led the pulmonary physiology program at Mount Sinai, teaching many classes of fellows and serving as the primary research mentor for twenty-one trainees. She is widely regarded as an outstanding and passionate teacher and has received multiple teaching appreciation awards.
 Dr. Skloot has been a member of ATS for over 30 years and has been a central figure at the annual International Conferences. Her service to the ATS has been exemplary both at the society and assembly levels. Dr. Skloot's service to ATS as a whole has included membership on the Finance Committee and the Board of Directors, participation in the mentorship program, and her current position on the Funds for the Future Committee. She was the RSF Assembly Chair from 2018-2020 and has also chaired the RSF Program Committee and Nominating Committee. In addition, she served as a member of the RSF Program Committee for 11 years and the Planning Committee for 5 years. Dr. Skloot was recognized for these contributions, as well as her contributions to science, being chosen for the first class of ATS fellows.
 In 2021, Dr. Skloot began a second career in drug discovery and development. Her current position is in global clinical development as the Therapy Area Head for Asthma and Chronic Cough at Chiesi, USA.
---
Award Description:
This award honors Solbert Permutt, an intellectual giant who made groundbreaking contributions to the understanding of pulmonary physiology and respiratory medicine and served as an inspirational mentor for countless trainees and colleagues.  The award is intended for an established investigator who has performed pioneering research in the area of respiratory structure and function and has guided and inspired others in the field.  Innovative basic or translational scientists, clinical investigators and clinician-educators who have been outstanding mentors or teachers are eligible.  Nomination of diverse candidates is encouraged. 
The award consists of a plaque and an honorarium, which will be presented at the ATS International Conference.  RSF gratefully acknowledges Medical Graphics Corporation (MGC Diagnostics) for their support. 
Criteria:
Associate professor, professor or equivalent with distinguished achievement as a basic or translational scientist, clinical investigator or clinician-educator
Pioneering work  that has significantly advanced the understanding of respiratory physiology or medicine
Record of having inspired trainees through mentorship or teaching
Normally RSF Assembly membership, but suitable candidates from other ATS Assemblies will be considered
Nominee's current curriculum vitae including a list of nominee's publications and a list of trainees mentored
Nominator's letter of recommendation
Support letters, particularly from nominee's mentees, which are optional but recommended
Nomination/ support letters should describe nominee's:
Research contributions in the area of respiratory structure and function
Influence as a mentor or teacher
Involvement in ATS, including any involvement in RSF Assembly
Service to the broader scientific or medical community
---
2022- Neil R. Macintyre, MD
2021 - Asrar B. Malik Malik, PhD
2020 - Jason Bates, PhD,DSc, ATSF
2019 - Jeffrey Fredberg, PhD