Thoracic Oncology Assembly Early Career Achievement Award
---
Meet the 2022 Winner: Cole Burks, MD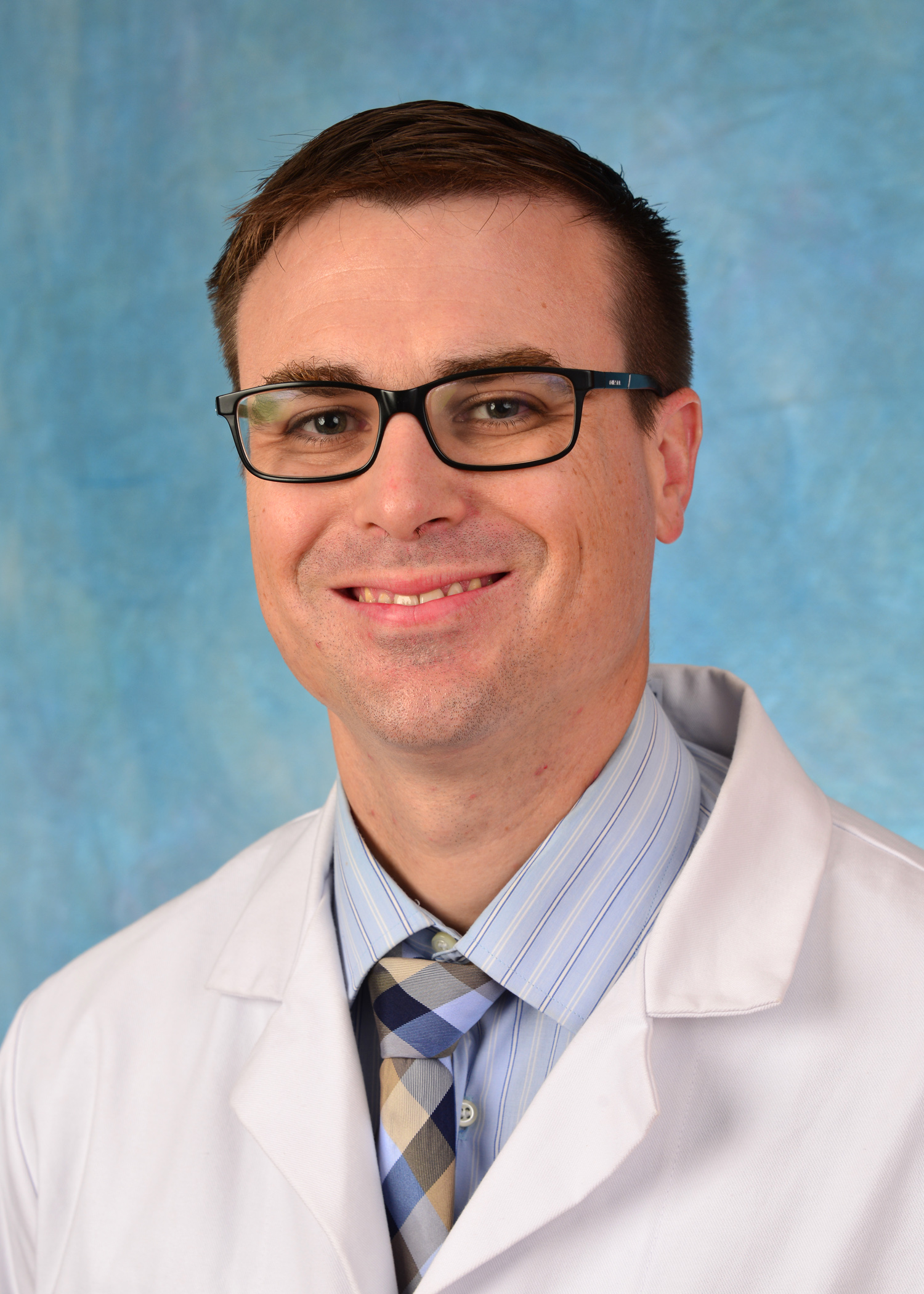 Cole Burks is an Assistant Professor of Medicine at the University of North Carolina School of Medicine and Interventional Pulmonologist at the University of North Carolina Medical Center. Dr. Burks received his undergraduate degree from the University of Central Arkansas and his medical degree from Saint Louis University School of Medicine. He has been a member of the ATS since 2013.  He has previously served as a member of the Web Committee (2018-2020), and is currently a member of the Thoracic Oncology Assembly Early Career Professionals Working Group (2020-present).
Dr. Burks's research has focused on the development, optimization, and pre-clinical study of innovative imaging systems for lung cancer.  His ongoing projects include:  the NIH funded application of a stationary digital chest tomosynthesis system for navigational bronchoscopy guidance and tool-to-lesion location confirmation; development and optimization of a Department of Defense funded high intensity focused ultrasound ablation catheter for bronchoscopic ablation of peripheral lung nodules; and optimizing needle based specimens for a stimulated Raman histology (SRH) microscope for bedside assessment of the presence of malignancy; and the design of a clinical trial of an artificial intelligence system to those SRH images for accurate bedside identification of malignancy in bronchoscopy biopsy specimens.  He is also site PI for two blood based lung cancer biomarker clinical trials. 
Dr. Burks has been a member of the Thoracic Oncology Assembly since 2017 and has served as Web Director for the assembly (2018-2020) and on the assembly's Early Career Professionals Working Group (2020-present).  During that time, he has contributed to the assembly's online web content, including moderating journal clubs, expert panel discussions, and the creation of a podcast series directed at current and recent fellows, and early career professionals.  
---
Description:
This award will be given to an individual who has made scientific contributions in clinical, translational, or laboratory-based research relevant to the field of thoracic oncology and/or made significant contributions to the Assembly through participation in Assembly and ATS Activities (committees, workshops, document development, etc.). Other considerations for this award include demonstrating meaningful contributions in the areas(s) of clinical care, teaching, innovative program development, and promoting diversity.
Nominees must be a TOA member (primary or secondary); preference will be given to a TOA primary member. We encourage nominations of diverse nominees in all dimensions, including gender, sexual orientation, race/ethnicity, geographic residence, country, area of focus and primary occupation. The nomination package must include a 1-page letter from a member of the assembly describing the candidate's contributions (scientific and/or Assembly contributions) and why the award is merited. The candidate's curriculum vitae must also be included with the nomination packet.
Awardees will be recognized with a framed certificate at the annual TO Membership Meeting during the ATS International Conference.
Criteria:
Must be at the Assistant Professor level or at an equivalent rank in a non-academic institution
Must be a TOA member with preference given to TOA primary member
Must not have received a similar early career award from TOA or another ATS Assembly
Limited to nominees that are ≤ 10 years from terminal doctoral degree (PhDs) or ≤ 10 years from completion of medical fellowship training (MDs or MD/PhDs).
Scoring:
Applicants are scored on two criteria using a rating system (1-5 where 5 is best) across the following categories:
Scientific Contributions/Products
Participation in Assembly and ATS Activities (administrative, committees, workshops, documents, promoting diversity.)
Teaching/ Mentoring/ Educational Contributions
---
2021 - Lori Sakoda, PhD, MPH
2020 -  Matthew Triplette, MD, MPH
2019 - Catherine R. Sears, MD
2018 - Viswam S. Nair, MSCR, MD
2017 - Seyed Javad Moghaddam, MD & Rajkumar Savai, PhD
2016 - Alex Balekian, MD
2015 - Nichole T. Tanner, MD