Bronchial & Airway Disorders
---

Welcome Message
Thank you for joining the American Thoracic Society Public Advisory Roundtable this week as we focus on Bronchial and Airway Disorders. COPD, an umbrella term that includes emphysema, chronic bronchiolitis, and asthma, is a common example of a bronchial and airway disorder. In addition to COPD, we will expand our horizons to focus on bronchiectasis, bronchiolitis, bronchopulmonary dysplasia, cystic fibrosis, obstructive sleep apnea, and primary ciliary dyskinesia (PCD).  
Fortunately, organizations like the American Thoracic Society, the PCD Foundation, and the Cystic Fibrosis Research Institute are allocating resources and energy to work toward an improved understanding of bronchial and airway disorders. The American Thoracic Society has also published many patient education and professional publications to support patients, caregivers, and clinicians in accessing the best evidence-based treatments for patients living with bronchial and airway disorders. 
With its diverse membership of physicians, nurses, researchers, and other health care professionals and its position as an international leader in lung health, ATS is uniquely positioned to bring together clinicians, basic scientists, industry, and government to bring relief to patients living with bronchial and airway disorders. This week, we partner with the PCD Foundation and the Cystic Fibrosis Research Institute to bring attention to the important issue of living with and curing bronchial and airway disorders. 
DorAnne Donesky, PhD, ANP-BC, ATSF
Professor of Clinical Nursing - Emeritus
University of California, San Francisco

Michele Manion
Founder & Executive Director
PCD Foundation
Chair, ATS Public Advisory Roundtable

Siri Vaeth
Executive Director
Cystic Fibrosis Research Institute
Member, ATS Public Advisory Roundtable
 ATS Bronchial and Airway Disorders Week Partners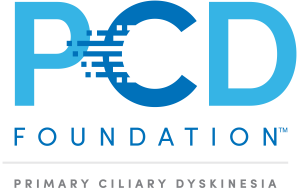 The Primary Ciliary Dyskinesia Foundation is a not-for-profit 501(c)(3) patient advocacy foundation for individuals with inherited ciliary disorders and their caregivers. As a patient-focused organization, the PCDF's mission is to provide the leadership and resources needed to support increased research, accelerated diagnosis, improved health and, ultimately, a cure for primary ciliary dyskinesia.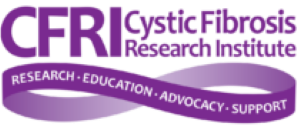 Cystic Fibrosis Research Institute. (CFRI) was formed in 1975 by a group of parents whose children were not expected to survive their teen years. Our mission is to fund research, provide educational and personal support and spread awareness of cystic fibrosis (CF), a life-threatening genetic disease. Our vision is Inform, engage and empower the cystic fibrosis community to reach the highest possible quality of life, as we work towards a cure.