Innovations in Fellowship Education
---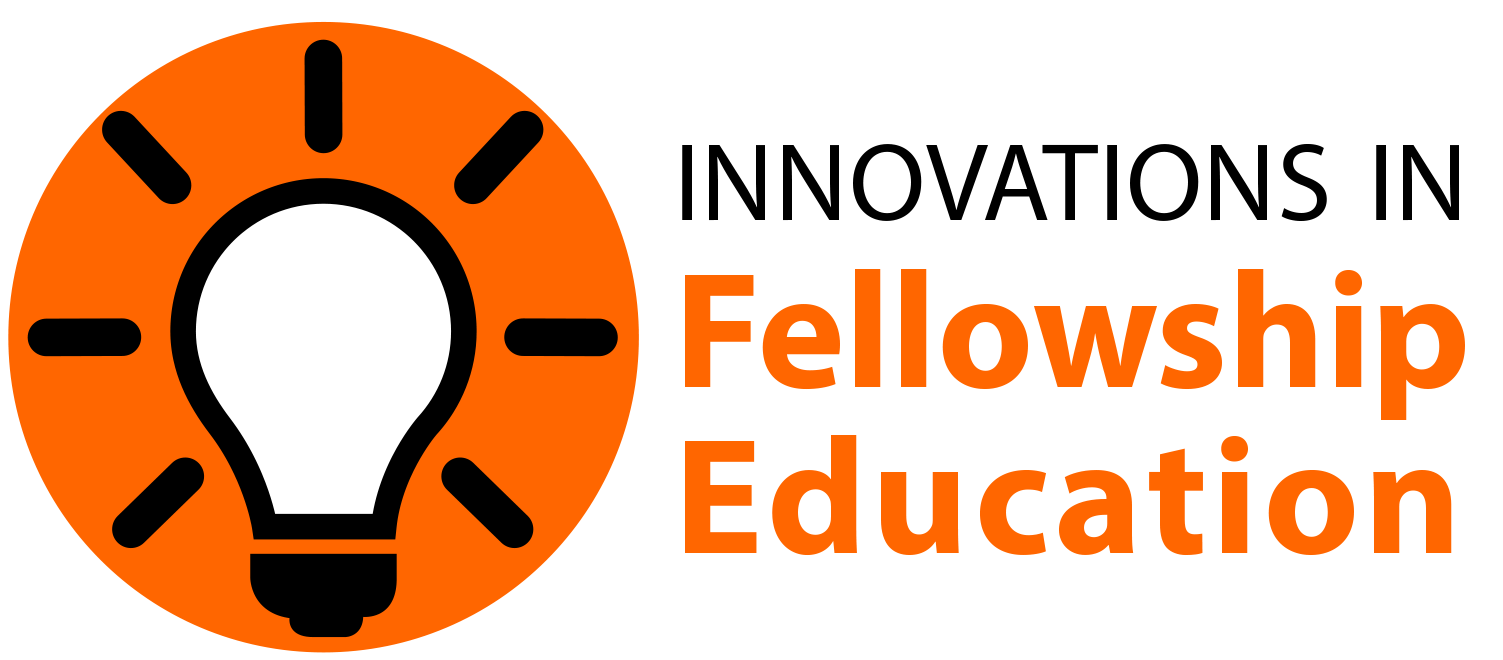 Click here to download the 2021 ATS Innovation in Fellowship Education booklet
The American Thoracic Society greatly values a strong fellowship program as a means of academic and clinical success. To recognize programs that implement exceptional practices, the ATS Training Committee developed the Innovations in Fellowship Education program. All pulmonary, critical care, sleep, and allergy fellowship programs (adult and pediatric) were invited to submit abstracts showcasing a novel and innovative best practice. Abstracts were reviewed and ranked by the ATS Training Committee based on the following criteria:
Innovation: How unique is the educational program? What is new and different?
Implementation/Sustainability: How was the program implemented and how effective was such implementation? Is this program sustainable?
Transferability: How easily might this educational program be adopted by other fellowship programs?
Outcomes: Are there reported outcomes or plans to measure them?
The goal of this program is to recognize fellowship programs that demonstrate educational excellence and to share these best practices with other programs.
The following programs were selected by the ATS Training Committee as the standout programs in educational excellence this year.  Mount Sinai Morningside submitted the top innovations abstract for 2021!!!!
Questions? Please email Lauren Lynch.
**Mount Sinai Morningside/West/Beth Israel**
Abstract Title: Ventilator Education Response Team (VERT): A Novel, Interactive, Longitudinal Mechanical Ventilation Curriculum to Improve Fellow Skill and Confidence
Abstract Authors: Deep Patadia, MD, MPH; Paru Patrawalla, MD
Detroit Medical Center- Wayne State University
Abstract Title: Can a New Blended Simulation Curriculum with Competency Assessment ameliorate a healthcare disparity gap in Interpreting Chest CT Imaging for Pulmonary and critical care fellows?
Abstract Authors: Abdelaziz Mohamed, MD; Aryan Shiari, MD; Divya Venkat, MD; Chetna Jinjuvadia, MD; Ayman Soubani, MD; Sarah J. Lee, MD; Abdulghani Sankari,MD.
Nationwide Children's Hospital
Abstract Title: Establishment of a Sustainable and Effective Journal Club Curriculum
Abstract Authors: Eric S. Mull DO, MA; Lisa Ulrich MD
MetroHealth at Case Western Reserve University
Abstract Title: Fellows Escap-ED: A Novel Amalgam of Gamification and Simulation
Abstract Authors: Faiza Khalid, MD; Ishan Lalani, MD, MPH; Ziad Shaman, MD