ATS Quick Hits
---
A Rare Pericardial Disease
Hiba Hadid, MD
Division of Pulmonary & Critical Care Medicine
Henry Ford Hospital
Detroit, MI
Case
A 44 year-old male was receiving diuretic treatment following recurrent emergency department and office visits for anasarca.  He was admitted to the hospital for worsening symptoms.  His past medical history included a stab wound requiring "chest surgeries" and active IV heroin use. The patient was unable to provide further details about the surgeries.  On physical exam, he had tachycardia, significant ascites and generalized anasarca.  
Laboratory exam revealed normal CBC and mild hyponatremia.  Liver profile showed slightly elevated AST, ALT, and bilirubin levels; albumin was slightly low.  His chest film (Images 1 & 2), ECG (Image 3) and chest CT scan (Image 4) are shown below. 
Images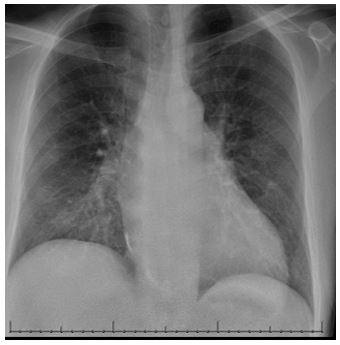 Image 1: AP chest radiograph on admission day 1

Image 2: Lateral view of chest x-ray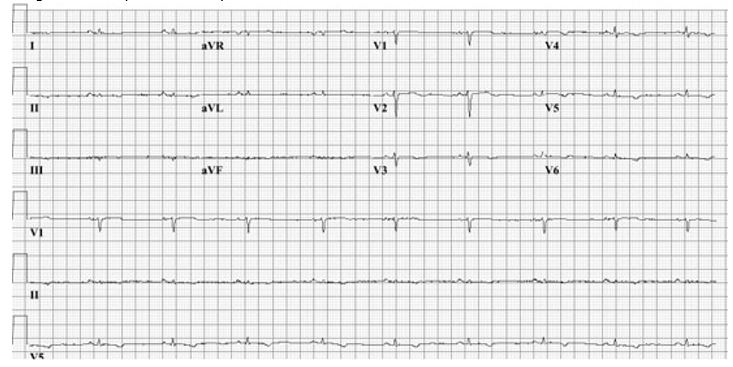 Image 3: ECG of patient on day of admission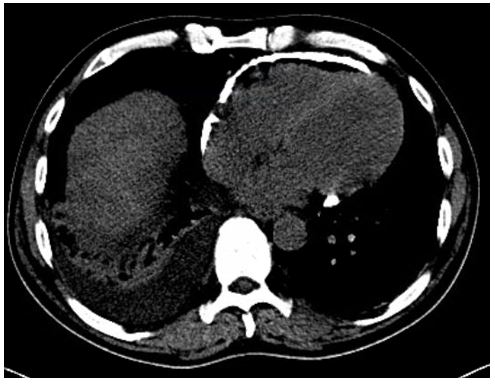 Image 4: CT of chest with cross-section of heart and lower lung fields in view
Question
What is the most likely diagnosis?
Pulmonary Embolism  
Myocarditis
Constrictive Pericarditis
Systolic Heart Failure
Answers:  C. Constrictive Pericarditis
Discussion
The chest films show prominent pericardial calcifications.  At age 19, the patient had multiple stab wounds to his thorax, penetrating his pericardium and requiring thoracotomy.  Over the ensuing years, this was complicated by recurrent pericardial effusions, requiring multiple pericardiocenteses.  His echocardiogram showed a stiff right ventricle with reduction in RV function and a paradoxical septal motion, findings consistent with constrictive pericarditis1.
Causes of constrictive pericarditis include idiopathic (46%), prior cardiac surgery (37%), radiation (9%), and miscellaneous causes (8%) such as chest trauma, tuberculosis, and autoimmune diseases2.  Perioperative mortality from pericardiectomy is 6%.  However, without pericardiectomy, the disease usually progresses to death2.  The patient underwent pericardiectomy and was eventually discharged home after a prolonged hospital course. Unfortunately, he died shortly after discharge from heroin overdose at home.
Choice A was incorrect as pulmonary embolism does not usually lead to pericardial effusion. In addition, his symptoms are chronic rather than acute. Choice B is incorrect as myocarditis patients would typically have ECG findings suggestive of acute myocardial injury along with troponin elevation. Choice D is incorrect since systolic heart failure would typically present with pulmonary edema on the CXR in addition to other signs of generalized volume overload.
References:
Ling LH, Oh JK, Breen JF, et al.  Calcific constrictive pericarditis: is it still with us?  Ann Intern Med 2000; 132(6): 444-50.

Bertog SC, Thambidorai SK, Parakh K, et al.  Constrictive pericarditis: etiology and cause-specific survival after pericardiectomy.  J Am Coll Cardiol 2004; 43(8): 1445-52.