World Lung Day 2022
---
On World Lung Day, Sept. 25, 2022, the Forum of International Respiratory Societies (FIRS), of which the American Thoracic Society is a founding member, calls on governments worldwide to address stark global inequalities in respiratory health. The COVID-19 pandemic may have subsided, but its impact highlights a global lung health crisis that has not gone away. Read the press release.
Join Us
The first Forum of International Respiratory Societies/ World Health Organization joint World Lung Day webinar - Respiratory Disease in the Era of COVID – A Global Perspective on Sept. 22, 2:00 - 3:30 CEST (Geneva Time).
Read the Editorials in the American Journal of Respiratory and Critical Care Medicine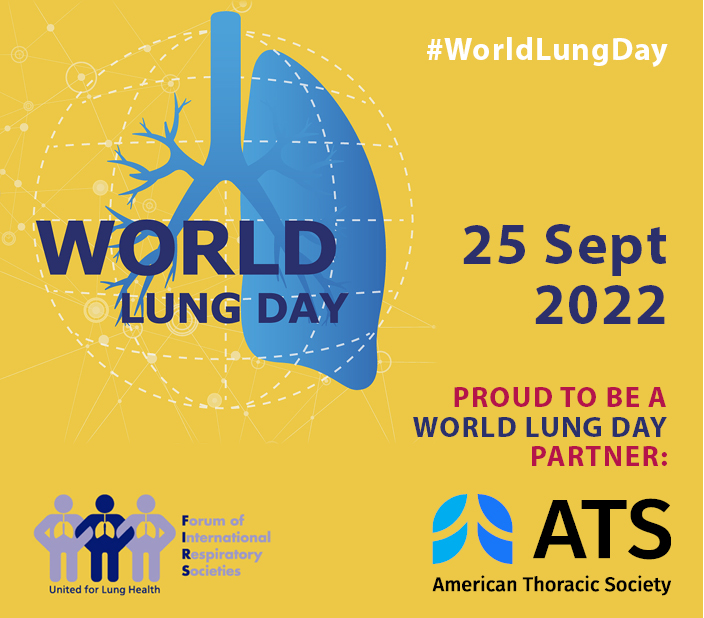 Further Information
The Global Impact of Respiratory Disease report outlines major causes of respiratory disease, including lung cancer, and lays out recommendations for global action.
FIRS Lung Health Fact Sheet is a quick reference guide to the impact of the "Big Five" respiratory diseases.